Many women believe that hormone replacement therapy (HRT) is a cure for menopause and will leave them symptom-free. However, HRT delivers a dose of the female sex hormones, oestrogen and progesterone, which convinces the body into thinking menopause is not happening.

It's common for problems to arise when you come off HRT, especially if you don't follow the correct guidance. You may find that your menopausal symptoms come back or, worse, become more pronounced.

Although HRT is an excellent way of dealing with the symptoms of menopause, it is only meant to be a temporary solution. So, coming off the medication should always be appropriately managed.

In this article, we take a look at how to safely come off HRT to help prevent some of the unwanted side effects.

How long can you take HRT?
HRT is not designed to be a permanent solution. Despite there being no limit on how long you can take it, research suggests that there are associated risks with taking HRT for extended periods (1).

Studies revealed that those who take the different types of HRT, except vaginal oestrogen, for longer than one year can be at higher risk of developing breast cancer than women who do not take HRT.1 Although the breast cancer risk declines after coming off HRT, evidence suggests it remains elevated for around ten years compared to those who don't use HRT (2).

What's more, in 2015, a meta-analysis of 52 studies concluded that HRT might also double the risk of developing ovarian cancer, even if only taken for five years (3).

Can you stop hormone replacement cold turkey?
You should not come off HRT suddenly or go 'cold turkey'. If you stop HRT abruptly, your hormone levels oscillate from high to low within a short amount of time. As a result, your body may go into 'overnight menopause', and bothersome symptoms may quickly reappear.

But, every woman is unique, so it is advisable to speak with your GP about when might be the best time to come off HRT. For most women, this is usually a few years.

Do you need to wean off HRT?
While milder forms of HRT, like topical creams for vaginal dryness, can be stopped immediately, the majority of HRT medication requires users to gradually stop taking it over a two-to-four-month period.

Gradually decreasing your HRT dose reduces the risk of your symptoms returning in the short-term. Your GP may advise lowering your HRT dose, cutting HRT pills in half, or using a patch with reducing doses.

Are there withdrawal symptoms from stopping HRT?
Ultimately, no matter how well the HRT cessation is managed, there are likely to be side effects of stopping the treatment, but these should subside within a few months (4).

If you have been taking HRT for a long time, are on a more potent dose of HRT, or experienced debilitating menopausal symptoms in the past, you may be particularly vulnerable to experiencing withdrawal symptoms.

In one study, researchers found that amongst women who stopped HRT, menopausal symptoms were present in 4 per cent of participants, with 25 per cent experiencing vasomotor symptoms, 25 per cent having urogenital complaints, and 5 per cent suffering from mood-related issues (5).

You should consult your GP if you have exceptionally debilitating symptoms or menopausal symptoms that last several months after coming off HRT.

While HRT can be hugely beneficial for severe menopausal symptoms, it is not a permanent solution and it is important to come off HRT gradually under the guidance of your GP to ensure relapse is not too bothersome.

In the meantime, you should make a conscious effort to support your body and mind throughout this period. By eating a well-balanced diet, taking regular exercise, and minimising stress it will help you cope with this natural change. Also, you could consider adding soya isoflavones to your diet, which are powerful phytoestrogens that mimic oestrogen in the body.

For more information on menopause health, please browse the rest of our Menopause hub.


References:
nhs.uk. 2020. Hormone Replacement Therapy (HRT). Available online: https://www.nhs.uk/conditions/hormone-replacement-therapy-hrt/#:~:text=Stopping%20HRT,usually%20after%20a%20few%20years.

nhs.uk. 2020. Hormone Replacement Therapy (HRT). Available online: https://www.nhs.uk/conditions/hormone-replacement-therapy-hrt/#:~:text=Stopping%20HRT,usually%20after%20a%20few%20years.

Menopausal hormone use and ovarian cancer risk: individual participant meta-analysis of 52 epidemiological studies. (3) The Lancet. 2015;385(9980):1835-1842.

Nhsinform.scot. 2020. Hormone Replacement Therapy (HRT). Available online: https://www.nhsinform.scot/tests-and-treatments/medicines-and-medical-aids/types-of-medicine/hormone-replacement-therapy-hrt

Ness. J, Aronow. WS, Beck. G. Menopausal symptoms after cessation of hormone replacement therapy. Maturitas. 2006;53(3):356-361.

Disclaimer: The information presented by Nature's Best is for informational purposes only. It is based on scientific studies (human, animal, or in vitro), clinical experience, or traditional usage as cited in each article. The results reported may not necessarily occur in all individuals. Self-treatment is not recommended for life-threatening conditions that require medical treatment under a doctor's care. For many of the conditions discussed, treatment with prescription or over the counter medication is also available. Consult your doctor, practitioner, and/or pharmacist for any health problem and before using any supplements or before making any changes in prescribed medications.
Related Posts
---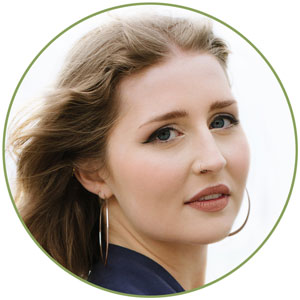 Olivia
Olivia Salter has always been an avid health nut. After graduating from the University of Bristol, she began working for a nutritional consultancy where she discovered her passion for all things wellness-related. There, she executed much of the company's content marketing strategy and found her niche in health writing, publishing articles in Women's Health, Mind Body Green, Thrive and Psychologies.

View More