Earol Olive Oil Spray
Simple and effective
Removes excess ear wax
Aids ear hygiene
Simple and effective
Removes excess ear wax
Aids ear hygiene
Product Information
Earol Olive Oil Spray provides a simple yet effect method of delivering a dose of olive oil into the ear canal. The NHS now recommends that olive oil is instilled into the ear canal to soften ear wax before syringing, making Earol the ideal product for you if you need to remove excess ear wax. You can also use Earol Olive Oil Spray once a week to aid ear hygiene and maintain healthy ears. The tapered actuator also ensures limited excess to the ear canal to avoid damage to the delicate mechanisms inside the ear.
Description
Earol Spray has a simple yet unique delivery system capable of dispensing a discrete dose of olive oil into the outer ear. It eliminates the need for the use of a dropper or cotton wool therefore significantly reducing spillage or waste.
Usage
Before consultation for wax removal: administer 1 or 2 applications of Earol to the ear twice daily for 4 or 5 days before consultation for wax removal. To maintain healthy ears: apply 1 application to the ear once weekly.
Ingredients
Olive Oil
Suitable For
Suitable for adults.
Cautions/Allergies
Consult your doctor if you experience any side effects. You should carefully read all the product packaging and labels prior to use.
Frequently Asked Questions (0)
You Could Also Consider These Ear Care Products
Great Combinations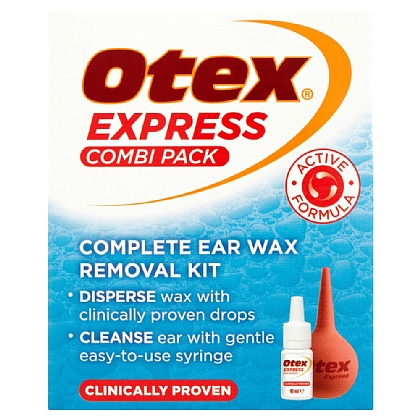 Otex Express Combi Pack 10ml
Combination pack contains everything you need for ear wax removal.
£7.71
RRP £8.12
Save £0.41 (5% OFF)
View Product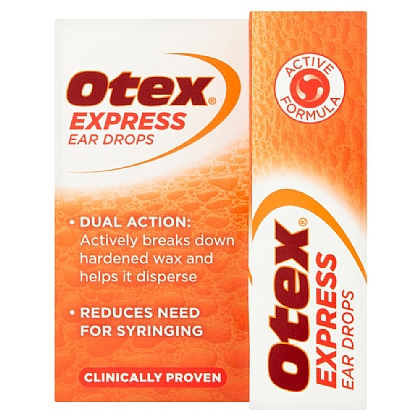 Otex Express Ear Drops 10ml
Otex Express ear drops contain urea hydrogen peroxide which breaks down ear wax into small pieces.
£4.31
RRP £5.06
Save £0.75 (15% OFF)
View Product