Astaxanthin and Eye Health: The Potential Benefits



If you have read anything about how antioxidants could benefit your eye health, then you have come across one of the most powerful antioxidants —astaxanthin. In recent years, a large amount of research has been conducted into astaxanthin and its benefits upon eye health. To help you understand astaxanthin a little better, we've put together this guide, outlining everything from where to find it to its potential benefits.

What is astaxanthin?
Astaxanthin belongs to the carotenoid group of plant chemicals. Carotenoids are the compounds that give plant foods their vibrant colour, and there are hundreds of naturally occurring ones, the best-known of which is probably beta-carotene. Researchers are particularly interested in astaxanthin because of its alleged potency. Studies suggest that as an antioxidant it's 10 times more powerful than zeaxanthin, lutein and beta-carotene, and 100 times more powerful than vitamin E (alpha-tocopherol).i Astaxanthin's unique molecular structure also allows it to act both inside and outside of cell walls, meaning it offers better protection than other antioxidants that stay either inside or outside.

Unlike some other types of antioxidants, astaxanthin never becomes a pro-oxidant, which means it does not contribute to harmful oxidative stress in the body. Some antioxidants – including vitamin C, for instance – can also have pro-oxidant effects in the body under certain conditions, which means they create substances called free radicals that, as antioxidants, they also help protect against. But astaxanthin is considered a pure antioxidant because it's thought not to have any pro-oxidant capabilities.

How can astaxanthin support your vision?
Astaxanthin has been investigated by many research teams who believe it may help prevent and treat certain eye conditions, with the strongest evidence pointing towards its benefits for reducing eye strain and protecting against age-related macular degeneration (AMD), one of the world's leading causes of vision impairment. Research into astaxanthin has found it may be beneficial in reducing:

Eye strain
These days most of us use computers at work, not to mention smartphones, tablets and other digital devices at home and during our leisure time. But staring at screens for so many hours a day can have a negative impact on our eyes, making them feel tired and irritated. One study carried investigated astaxanthin's ability to reduce eye fatigue and eye strain, as well as blurred vision and short-sightedness. Researchers found that a 6mg dose of astaxanthin a day for four weeks may help relieve the symptoms of eye strain in middle-aged and older people with presbyopia (a condition that makes focusing on close objects difficult).ii On top of this, an additional study involving 49 healthy volunteers found that those taking 4mg or 12mg of astaxanthin a day for 28 consecutive days enjoyed improved distance vision.iii Take a look at our article for more information on understanding eye strain and its symptoms.

Age-related macular degeneration (AMD)
One factor thought to play a crucial part in vision loss associated with AMD is damage to retinal pigmented epithelium (RPE) cells, and the light-sensitive photoreceptor cells they support. Many experts believe this may be caused by the oxidative stress produced by free radicals. Laboratory tests suggest that astaxanthin may protect human RPE cells called ARPE-19 against oxidative stress.iv This led the researchers to conclude that astaxanthin may provide a potential therapeutic strategy for the prevention and therapy of AMD as well as other retinal disorders associated with oxidative stress.iv In addition to this, one Italian study into the effects of astaxanthin in those who already experience AMD found that those who took a supplement containing 10mg lutein, 1mg zeaxanthin and 4mg astaxanthin for two years reported improvements in visual acuity – in other words, clarity of vision – as well as another measure of vision, contrast sensitivity.v The results suggest that combination of lutein, zeaxanthin and astaxanthin may improve visual function in people who have AMD.

How to increase your astaxanthin intake
In natural forms, astaxanthin can be quite difficult to come by because it's made by freshwater algae called haematoccus pluvialis. This algae produces large quantities of a red pigment when the water it lives in dries up, in order to protect itself from direct sunlight —this pigment is astaxanthin. As such, there are just two main sources of natural astaxanthin: the algae and the fish and shellfish that eat it. Salmon, for instance, have a characteristic pink flesh because they feed on the algae that produce astaxanthin. A full range of the seafood that contains astaxanthin include:
Salmon

Lobster

Shrimp

Red Snapper

Rainbow Trout

Crawfish

Crab
However, even if you consume a large amount of these foods, it's unlikely that you eat enough to take in the optimum amount of astaxanthin to see any vision benefits. While there are no official recommended amounts of astaxanthin you should consume every day, studies have used doses ranging from 4 - 16mg daily, with much of the research using 6mg per day as the optimum dose for eye health. To put this into a little context, a typical serving of wild salmon provides around 3.6mg astaxanthin in a single 165g portion.vi So, to top up your astaxanthin levels when you're not eating plenty of astaxanthin-rich foods, you may want to consider supplementation alongside a balanced diet.

As such, astaxanthin could help to support your eyes through a number of eye conditions. If you'd like more information on some other nutrients that could help keep your eyes healthy, why not explore some of the other articles in our Vision Health Hub?


References:
Related Posts?


Disclaimer: The information presented by Nature's Best is for informational purposes only. It is based on scientific studies (human, animal, or in vitro), clinical experience, or traditional usage as cited in each article. The results reported may not necessarily occur in all individuals. Self-treatment is not recommended for life-threatening conditions that require medical treatment under a doctor's care. For many of the conditions discussed, treatment with prescription or over the counter medication is also available. Consult your doctor, practitioner, and/or pharmacist for any health problem and before using any supplements or before making any changes in prescribed medications.
---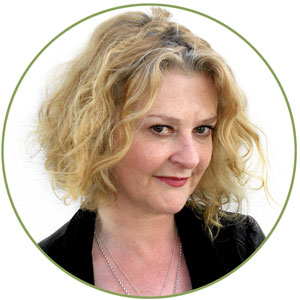 Christine
Christine Morgan has been a freelance health and wellbeing journalist for almost 20 years, having written for numerous publications including the Daily Mirror, S Magazine, Top Sante, Healthy, Woman & Home, Zest, Allergy, Healthy Times and Pregnancy & Birth; she has also edited several titles such as Women' Health, Shine's Real Health & Beauty and All About Health.

View More