KY Lubricating Jelly 75ml
KY Lubricating Jelly is a water based lubricant, commonly used for intimate activities and to ease the discomforting symptoms of vaginal dryness.
Gentle and safe
Fragrance free and non-greasy
Safe for use with latex condoms
Product Information
Usage
Apply desired amount of lubricant to intimate areas. Reapply as required.
Ingredients
Water, Glycerin, Hydroxyethylcellulose, Chlorhexidine Gluconate, Gluconolactone, Methylparaben, Sodium Hydroxide.
Suitable for / Cautions
Suitable For
Suitable For adults or as directed by a physician.
Cautions/Allergies
Seek medical consultation and discontinue use, should irritation occur. KY Jelly is not a contraceptive and does not contain spermicide. Avoid contact with the eyes. Keep out of reach of children. Store at room temperature.
Great Combinations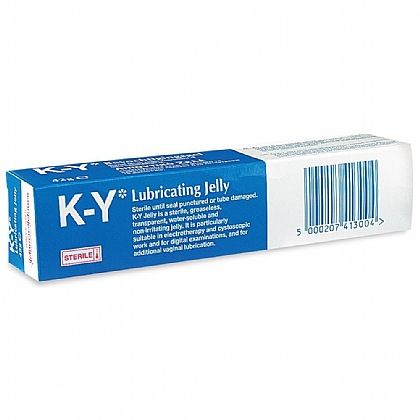 KY Sterile Lubricating Jelly 82g
Sterile. Transparent. Water Soluble. Non-greasy
£4.74
RRP £4.99
Save £0.25 (5% OFF)
Add to basket
You Could Also Consider These Lubricants Products