What is cholesterol?
A fat-like substance, cholesterol is made by the body – particularly in the liver – and is found in all cells of the body. It's important to make hormones and vitamin D, but if you have too much cholesterol in your bloodstream it may lead to hardening and narrowing of your blood vessels, making it a major risk for cardiovascular disease.

The problem, however, is that having too much cholesterol is very common. According to the cholesterol charity Heart UK, six out of every 10 adults in England have raised (or high) cholesterol. In the UK during 2010, 46,000 people died prematurely from cardiovascular disease, 68 percent of whom were men. Indeed, cardiovascular disease accounted for 30 percent of all deaths worldwide during 2008.

Cholesterol types
Cholesterol combines with proteins to form bundles that travel around your bloodstream, called lipoproteins. There are two types, often referred to as 'good' and 'bad' cholesterol:
Low-density lipoprotein (LDL) , or 'bad' cholesterol, is the type that builds up in your arteries if you have too much of it in your bloodstream.

High-density lipoprotein (HDL) – also called 'good' cholesterol – carries cholesterol back to the liver from your cells, where it is broken down or passed out of the body
In terms of cholesterol levels, the ideal situation is to have low levels of LDL and higher levels of HDL. But when people talk about their cholesterol level, they usually mean their combined LDL/HDL, which is usually referred to as total cholesterol.

What causes high cholesterol?
Cholesterol naturally increases as you get older, but there are other things that are thought to affect it, such as eating too much saturated fat, gaining too much weight and being inactive. Smoking is linked with having high cholesterol too, as is having high blood pressure or diabetes, or drinking excessive amounts of alcohol. And if heart disease or stroke runs in your family, your risk of having high cholesterol is also increased. Some people may also have high cholesterol because they have inherited the trait from one of their parents (this condition is called familial hypercholesterolaemia, or FH).

The problem with high cholesterol is that many people who have it may not know about it, since raised cholesterol has no clear symptoms. And for some, the first sign of having high cholesterol may well be a heart attack.

Cholesterol Q&A

What is a healthy cholesterol level?
In the UK, the recommended total cholesterol level for healthy adults should be 5mmol/L or lower. For those who have been diagnosed as having a high risk of heart attack, the recommended level is 4mmol/L. When it comes to LDL ('bad' cholesterol), the recommended levels are 3mmol/L or lower for healthy adults and 2mmol/L for those with an increased risk. Ideally, you should also have a HDL level of 1mmol/L or higher. It's also a good idea to calculate your total cholesterol/HDL ratio, which experts suggest should be four or lower (divide your total cholesterol by your HDL). If the ratio is more than four, your risk of heart disease may be higher than average.

How can you check your cholesterol level?
The only way to test your cholesterol level is by having a blood test. There are several reasons you may be advised to have a cholesterol test, including the following:
You're aged 40 or older

You have a family history of early cardiovascular disease

You've been diagnosed with coronary heart disease, stroke or peripheral arterial disease

Someone in your family has a cholesterol-related condition

You're overweight or obese

You have high blood pressure, diabetes, kidney problems, pancreatitis or an underactive thyroid gland

The test is available at your GP's surgery. You may have to fast for 10-12 hours before having the test to make sure you don't eat anything that could affect the results. Then your doctor or a nurse will take a sample of your blood, which is sent to the lab for analysis. The lab will check your blood for the amount of LDL, HDL as well as other fatty substances called triglycerides.

Your blood cholesterol level can be measured by having a blood test. You can ask your GP for a cholesterol test that will measure the amount of LDL (bad cholesterol), HDL (good cholesterol) and triglycerides (other fatty substances) in your bloodstream. You will usually be asked not to eat anything for 10-12 hours before your test, because what you eat could affect the results. When your results are ready, your GP will explain what they mean and whether or not you need to do anything, such as change your diet or take medication.

Does high cholesterol have any symptoms?
The problem with high cholesterol is it doesn't cause any symptoms. This explains why it's often called the 'silent' killer. In fact, for some people, the first sign of having high cholesterol could be something more serious such as a heart attack, stroke or angina. According to the cholesterol charity Heart UK, pain when you walk can also be a sign of high cholesterol if it's causing a blockage to an artery that feeds the leg muscles. Because there are no obvious signs to look out for, the only way you can tell if you have high cholesterol is to have a cholesterol test.

Which medical conditions are linked with high cholesterol?
If you have high cholesterol, you may develop plaques (or atheroma) in your arteries. Eventually, these plaques can build up and affect your blood flow – a process called atherosclerosis. Depending on which arteries are affected, this can result in serious medical conditions such as coronary heart disease, mini strokes, peripheral vascular disease (which causes pain in the arms and legs) and chronic kidney disease.

Cholesterol and exercise
When it comes to maintaining a healthy cholesterol level, being physically active is important. That's because regular exercise helps to increase your levels of HDL ('good' cholesterol) while reducing your LDL ('bad' cholesterol). One way being active may be effective in protecting against raised cholesterol is that it helps to keep your weight down (being overweight usually increases your level of LDL). Some experts also believe that being physically active encourages your body to produce enzymes that help carry cholesterol away from your bloodstream and into your liver, where it is broken down or passed out of your body.

How much exercise is enough?
For your overall health to benefit from being active, the government recommends that you should take at least 150 minutes of moderate-intensity exercise every week. This could, for instance, be divided into 30-minute sessions on five days of the week. Or if you prefer, you could break up those 30-minute sessions into two 15-minute sessions – or even three 10-minute ones – if it suits your lifestyle better.

According to the cholesterol charity Heart UK, moderate-intensity exercise should leave you warm and slightly out of puff, but not gasping for breath (you should still be able to hold a conversation). Some healthcare experts believe doing more vigorous exercise may be better than being moderately active, as it may help to increase your HDL ('good' cholesterol) levels more effectively. However, if you're new to exercise or you haven't been very active lately, always speak to your GP about starting, and take things easy initially by building up your fitness gradually.

One way to stick to an exercise programme is to find something you enjoy doing – something that doesn't feel like exercise. For instance, taking your dog for a brisk, 30-minute walk, running around and playing with your children or taking part in dance classes may feel like more fun than pounding the treadmill at your local gym.

Cholesterol and diet
What you eat is important for your cholesterol level, especially if yours is high because you're overweight. So following a healthy, low-fat diet could help bring your weight as well as your cholesterol level down. Start by reducing the amount of saturated fat you eat by replacing things like cheese, butter and fatty meat with lower-fat cheese, vegetable oils and spreads, and lean cuts of meat or fish. Also avoid creamy soups and sauces or full-fat dairy products (choose natural low-fat versions). Instead of frying your food, try grilling, steaming or baking to reduce the amount of fat you eat even further. As well as switching from high-fat to low-fat foods, there are some specific ingredients you can add to your diet that are believed to have cholesterol-lowering effects, including the following:

Cholesterol-lowering margarines
Margarines, spreads and other food products that contain plant substances are thought to help reduce cholesterol because they help your gut absorb less cholesterol. Look out for special cholesterol-lowering ranges in your local supermarket.

Soya foods
There is evidence to suggest that soya – or, rather, substances in soya called isoflavones – may help reduce your total cholesterol by up to 10 per cent. Indeed, food manufacturers can now officially state that 25g of soya protein, as part of a diet low in saturated fats, can help lower cholesterol. This means eating some soya at each of your three main meals – for instance, soya bean curd (tofu), soya yoghurt or soya beans – or twice a day in addition to taking soya milk in tea and coffee.

Olive oil
Monounsaturated olive oil is thought to help reduce LDL ('bad' cholesterol) while keeping HDL ('good' cholesterol) levels high. Polyunsaturated oils – such as safflower, cornflower and sunflower oils – have been shown to reduce your LDL, but they also reduce HDL levels, which is why olive oil may be the healthier produce for people watching their cholesterol.

Soluble fibre
Foods that contain soluble fibre – such as oats, barley, fruit, veg, peas, beans and lentils – are believed to help with cholesterol lowering because soluble fibre transports bile acids out of your body. Bile acids are produced to help your body digest fat, and are made from cholesterol. So by reducing the available amount of bile acids in your body by eating soluble fibre, your liver needs to use some of the cholesterol in your bloodstream to make more, which may help to reduce your LDL and total cholesterol levels.

Yeast extract spreads
Foods rich in vitamin B3 (niacin), such as yeast extract spreads, may help increase your HDL level. Other sources of vitamin B3 include tuna, fortified breakfast cereals, turkey and peanut butter.

Cholesterol Remedies
There are several types of prescription medication available to reduce high cholesterol, the most common being statins and ezetimibe. Statins work by blocking an enzyme in your liver that produces cholesterol, and are prescribed to those who have a high risk of heart disease.
Co Enzyme Q10 is often recommend as this too can be come depleted over time. Ezetimibe, on the other hand, prevents your blood absorbing cholesterol in food and bile juices, though it's considered less effective as statins. Aspirin is also often prescribed to people with high cholesterol to prevent blood clots from forming.

Meanwhile, several natural remedies may help to reduce your cholesterol levels or maintain healthy levels, including the following:

Plant Stanols/Sterols
There's a strong body of evidence to suggest
plant stanols and sterols (such as beta-sitosterol) may help to lower cholesterol in people who have mildly or moderately raised levels. These substances are found in plants, and are added to certain food products such as margarine spreads and yoghurts. Experts believe they work because they are structurally similar to cholesterol, and prevent cholesterol being absorbed into the bloodstream from the intestines.

Numerous studies suggest stanols and sterols are effective at reducing total cholesterol and LDL ('bad') cholesterol, though there is no evidence that they have any real effect on HDL ('good') cholesterol. Some research also suggests they may help people already taking statins to improve their cholesterol even further (i).

Garlic
According to The Garlic Information Centre there are more than 12 published studies that confirm garlic in several forms may help reduce cholesterol. In an analysis of 16 trials, researchers suggest garlic may reduce total cholesterol by 12 percent compared with a placebo after just four weeks of supplementation (ii).

However, if you take any other prescription medicines, especially anticoagulants (medicines that thin your blood), checking with your doctor or pharmacist before taking garlic supplements.

Fish oils
While any evidence that fish oil supplements reduce cholesterol is weak, a few studies suggest they be more effective in reducing levels of triglycerides – a form of dietary fat that, like cholesterol, is also made in the liver (if you have raised triglycerides in your blood, it's also likely your HDL levels are low) (iii).

Artichoke
Artichoke leaf is most commonly used to aid digestion, but a few studies also suggest it may help lower cholesterol. One of these studies found volunteers who took artichoke leaf benefited from a fall in LDL of 23 percent, compared with just six percent in those who took a placebo (iv). Experts believe artichoke leaf may work to reduce cholesterol by interfering with its synthesis (v).


Maintaining your cholesterol levels can be a balancing act, but this guide should put you on the right track. For more information on how to support your overall health, visit our health library.




References:
Blair. SN, Capuzzi. DM, Gottlieb. SO, et al. Incremental reduction of serum total cholesterol and low-density lipoprotein cholesterol with the addition of plant stanol ester-containing spread to statin therapy. Am J Cardiol. 2000;86:46-52.

Silagy. C, Neil. A. Garlic as a lipid lowering agent – a meta-analysis. JR Coll Physicians Lond. 1994 Jan-Feb;28(1):39-45.

Eslick. GD, Howe. PR, Smith. C, et al. Benefits of fish oil supplementation in hyperlipidemia: a systematic review and meta-analysis. Int J Cardiol. 2008 Sep 5.

Englisch. W, Beckers. C, Unkauf. M, et al. Efficacy of artichoke dry extract in patients with hyperlipoproteinemia. Arzneimittelforschung. 2000;50:260-265.

Petrowicz. O, Gebhardt. R, Donner. M, et al. Effects of artichoke leaf extract (ALE) on lipoprotein metabolism in vitro and in vivo [abstract]. Atherosclerosis. 1997;129:147.

Disclaimer: The information presented by Nature's Best The Pharmacy is for informational purposes only. It is based on scientific studies (human, animal, or in vitro), clinical experience, or traditional usage as cited in each article. The results reported may not necessarily occur in all individuals. Self-treatment is not recommended for life-threatening conditions that require medical treatment under a doctor's care. For many of the conditions discussed, treatment with prescription or over the counter medication is also available. Consult your doctor, practitioner, and/or pharmacist for any health problem and before using any supplements or before making any changes in prescribed medications.
---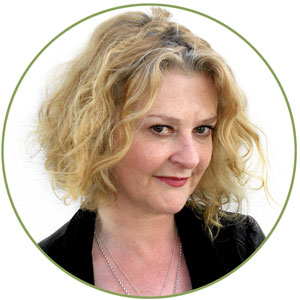 Christine
Christine Morgan has been a freelance health and wellbeing journalist for almost 20 years, having written for numerous publications including the Daily Mirror, S Magazine, Top Sante, Healthy, Woman & Home, Zest, Allergy, Healthy Times and Pregnancy & Birth; she has also edited several titles such as Women' Health, Shine's Real Health & Beauty and All About Health.

View More