Nuromol 200mg/500mg Tablets 24 Tablets
Effective pain relief
Double action
Also reduces fever
Effective pain relief
Double action
Also reduces fever
Product Information
Nuromol contains two different ingredients, paracetamol and ibuprofen to target pain and fever. Effective relief from mild to moderate pain.


Description
Nuromol is especially suitable for pain which requires stronger analgesia than ibuprofen or paracetamol alone. Nuromol includes Synchro-Tech, a patented technology used during the production of the tablet which contains the active ingredients paracetamol 500mg and ibuprofen 200mg. Ibuprofen dissolves faster than paracetamol in basic conditions, but dissolves slower than paracetamol in acidic conditions. Synchro-Tech combines these two actives with opposing dissolution profiles to work cohesively and deliver pain relief in an effective way.Nuromol Tablets are suitable for the temporary relief of mild to moderate pain associated with migraine, headache, backache, period pain, dental pain, rheumatic and muscular pain, pain of non-serious arthritis, cold and flu symptoms, sore throat and fever. In a recent dental pain study one Nuromol tablet was shown to offer stronger pain relief than a 1000mg paracetamol and 30mg codeine combination.
Usage
Dosage: For oral administration and short term use only. Take 1 tablet (or 2 if required), up to 3 times daily with food. Do not exceed 6 tablets in 24 hours and leave 6 hours between doses. Do not give to children under 18 years. If symptoms persist or worsen, consult your doctor. Do not take for more than 3 days.
Ingredients
he active substances are ibuprofen and paracetamol. Each film-coated tablet contains 200 mg of ibuprofen and 500 mg of paracetamol. The other ingredients are croscarmellose sodium, microcrystalline cellulose, colloidal anhydrous silica, magnesium stearate, stearic acid. Film coating: polyvinyl alcohol, titanium dioxide, talc, macrogol, potassium aluminium silicate (E555), polysorbate
Suitable For
This products is suitable for all adults.
Cautions/Allergies
Read the enclosed leaflet before taking this product.DO NOT TAKE IF YOU:Have (or have had two or more episodes of) a stomach ulcer, perforation or bleeding. Are allergic to ibuprofen, paracetamol or any other ingredient of the product, aspirin or other related painkillers. Are taking other NSAID painkillers or aspirin with a daily dose above 75mgCONTAINS PARACETAMOL. Do not take with any other paracetamol-containing product. Immediate medical advice should be sought in the event of an overdose, even if you feel well. SPEAK TO A PHARMACIST/DOCTOR BEFORE TAKING IF YOU:Have or have had asthma, diabetes, high cholesterol, high/low blood pressure, a stroke, heart, liver, kidney or bowel problems. Are a smoker. Are pregnant. WARNING: Do not exceed the stated dose. KEEP ALL MEDICINES OUT OF THE REACH AND SIGHT OF CHILDREN.
Frequently Asked Questions (0)
You Could Also Consider These Joint & Muscle Pain Products
Great Combinations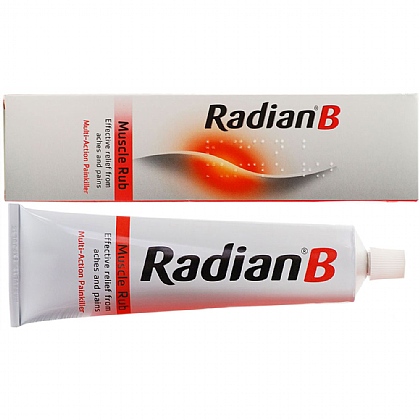 Radian B Muscle Rub - 100g
Effective relief from aches & pains. Multi-action pain killer.
£4.30
Add to basket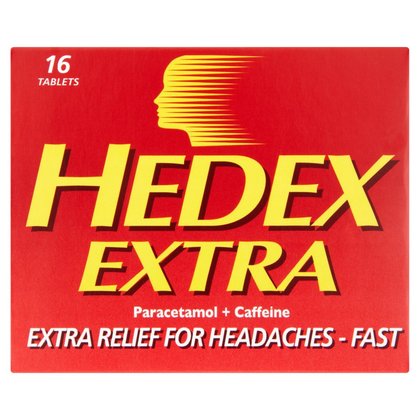 Hedex Extra Tablets - 16
Contains caffiene. Effective relief from headache, migraine and tension headaches. Also treats backache, rheumatic and muscle pain, neuralgia, toothache and period pain.
£2.27
RRP £2.39
Save £0.12 (5% OFF)
View Product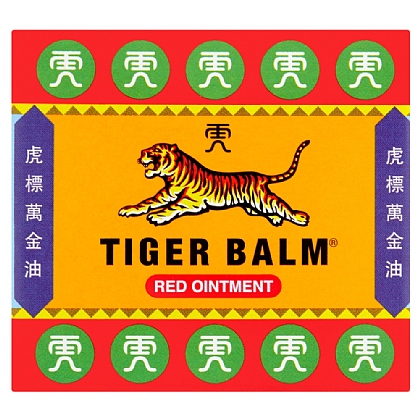 Tiger Balm Red- 19g
Tiger Balm Red has been formulated for the temporary relief of minor muscular aches and pains.
£4.66
RRP £4.90
Save £0.24 (5% OFF)
View Product