Deep Heat Well Patch has been designed to relieve muscular aches and pains, joint stiffness, strains and sprains.
Effective relief of muscular and joint pains
odourless
Up to 8 hours relief
Product Information
Usage
Use on clean, dry skin. Remove protective film from patch and apply patch to the affected area, adhesive side onto skin. For delicate or ageing skin, apply adhesive side of patch to clothing. Do not bandage over the patch. The patch will heat up after 5 minutes and remain warm for up to 8 hours. Use only one patch on the same area in 24 hours.
Ingredients
Contains 1 hinged heat patch.
Suitable for / Cautions
Suitable For
Suitable For adults.
Cautions/Allergies
For external use only. Keep out of the reach and sight of children. Do not use on the face or on broken skin, bruises or swellings. For single use only, do not attempt to reheat in oven or microwave. Do not cut, massage, fold or wet the patch. Do not use if the patch is damaged or torn. Not suitable for infants, children, or persons unable to remove the patch on their own.
Great Combinations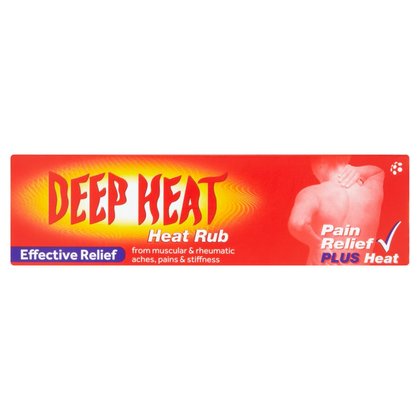 Deep Heat Cream Rub - 67g
Non greasy. Fast relief from muscular aches & pains. With penetrating warmth.
£3.70
RRP £3.89
Save £0.19 (5% OFF)
Add to basket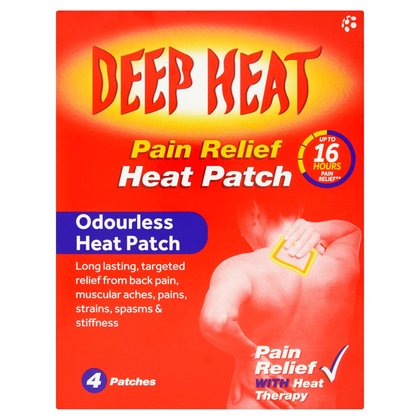 Deep Heat Patches - 4
Heat patch. Effectively relieves muscular aches. Contains 4 patches. Zero Odour.
£6.22
RRP £6.55
Save £0.33 (5% OFF)
Add to basket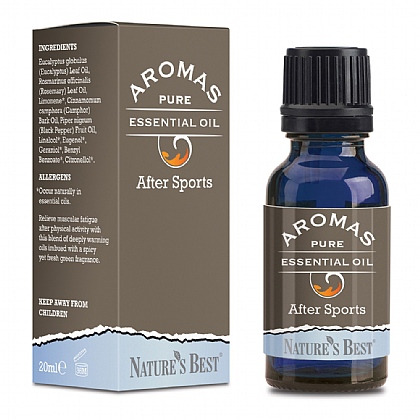 After Sports Blend
100% High grade pure and natural essential oils
A powerful combination of camphor bark, eucalyptus leaf, rosemary leaf oil and black pepper seed oil. Blended for their penetrating abilities to soothe and relieve.
£3.95
Add to basket
You Could Also Consider These Joint & Muscle Pain Products