Kwells Junior - 12 Tablets
Fast acting
Melt in the mouth tablets
Suitable from the age of 4 years
Fast acting
Melt in the mouth tablets
Suitable from the age of 4 years
Product Information
Kwells Kids Tablets are designed for the fast and effective prevention and control of travel sickness.



Description
Kwells Travel Sickness Junior Tablets contain the active ingredient hyoscine hydrobromide, which temporarily reduces the effect of movement on the balance organs of the inner ear and the nerves responsible for nausea. As travel sickness is thought to be a result of the brain receiving conflicting information about what the body senses and what the eyes are seeing, Kwells Junior Tablets act fast to balance, settle and prevent sickness while travelling. These unique tablets melt in the mouth, ensuring a rapid absorption into the bloodstream. This means they can be taken up to 20-30 minutes before travelling or at the onset of travel nausea.
Usage
Tablets may be sucked, chewed or swallowed. Children over 10 years: 1-2 tablets every 6 hours as required. Do not give your child this medicine more than three times in 24 hours. Children 4 to 10 years: Give your child half or one tablet every 6 hours as required. Do not give your child this medicine more than 3 times in 24 hours..
Ingredients
Each tablet contains: Active ingredients: hyoscine hydrobromide 150mcg. Other ingredients: Mannitol (E421), Potato Starch, Gelatin Powder, Aluminium Stearate, Saccharin Sodium.
Suitable For
Suitable for children over the age of 4 years.
Frequently Asked Questions (0)
You Could Also Consider These Sickness Products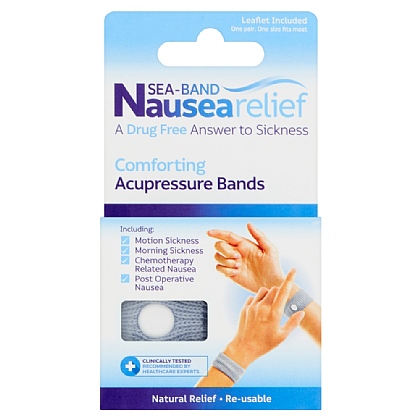 Seaband Nausea Relief Adult Wrist Band - Grey
For effective relief of nausea, Seaband provides a drug free choice without causing drowsiness or other side effects.
£8.16
RRP £8.59
Save £0.43 (5% OFF)
View Product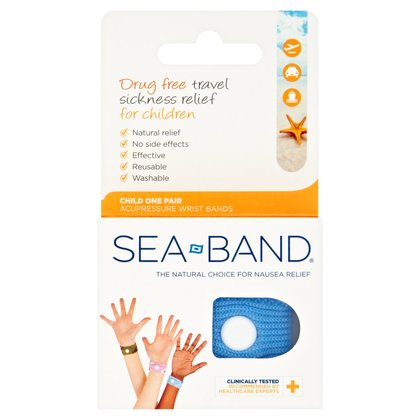 Seaband Wrist Band for Children
Seaband wrist bands provide Drug Free travel sickness relief for children.
£8.16
RRP £8.59
Save £0.43 (5% OFF)
View Product