Aloe Dent Triple Action Toothpaste
Aloe Dent Triple Action Toothpaste is fluoride and SLS free and has a fantastic natural minty flavour. Contains some of nature's most trusted ingredients in the formulation including soothing Aloe Vera alongside Tea Tree Oil which helps in the fight against bacteria. So you can be sure you are getting all the benefits of a toothpaste, but with natural ingredients that really work, every time you brush.
Cool, minty freshness
Triple action, total protection - cleans, freshens, protects
Aloe Vera - helps soothe gums
Tea tree oil - natural antiseptic
Silica - for natural whitening
Co Q10 - helps keep gums healthy
Peppermint & menthol - natural flavour
More than just a brush with nature
Product Information
Description
Aloe Dent Triple Action Toothpaste offers natural protection against plaque, tartar, cavities, bad breath and gum disease, for you and your family. It contains the active ingredients silica, aloe vera, tea tree oil, menthol and peppermint oil. Silica is a natural mineral that helps prevent cavities and acts as a natural whitener, while aloe vera is included for its soothing properties. Peppermint oil and menthol feature for a fresh minty taste. This natural based fluoride-free toothpaste also contains co-enzyme Q10, escin and chitosan.Regular brushing helps prevent cavities, plaque, tartar and gum problems.
Usage
Brush twice daily with Aloe Dent Triple Action Toothpaste for healthy teeth and gums. It is recommended that children should be supervised when brushing their teeth.
Ingredients
Glycerin, Sorbitol, Hydrated Silica, Aloe Barbadensis, Aqua, Xylitol, Sodium Lauroyl Sarcosinate, Metha Piperita Oil, Carboxymethyl Chitosan, Escin, Hydroxyethylcellulose, Menthol, Sodium Hydroxymethylglycynate, Ubiquninone (Co-Q10), Melaleuca Alternifolia Oil, Citric Acid, CI 75810
Suitable for / Cautions
Suitable For
Suitable for adults and children.
Cautions/Allergies
The natural colour of this product may change over time.
Great Combinations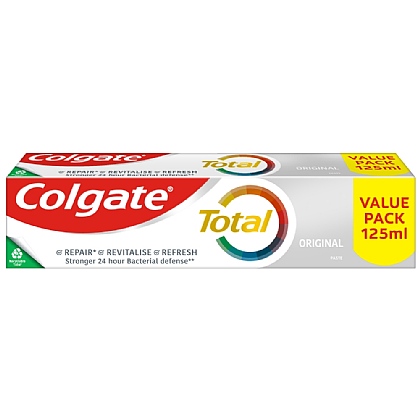 Colgate Total Original Toothpaste
Take better care of your mouth with Colgate Total Original Toothpaste.
£2.84
RRP £2.99
Save £0.15 (5% OFF)
Add to basket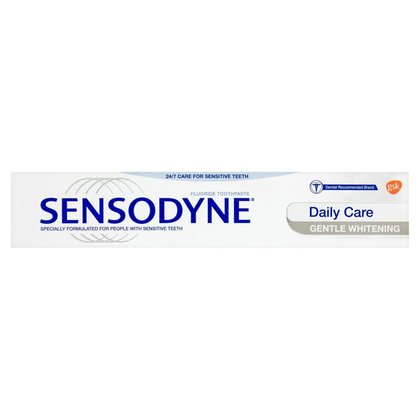 Sensodyne Gentle Whitening Fluoride Toothpaste
Sensodyne Gentle Whitening toothpaste has been specially formulated for people with sensitive teeth.
£4.04
RRP £4.25
Save £0.21 (5% OFF)
Add to basket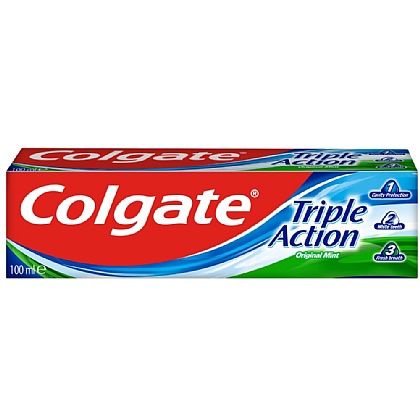 Colgate Triple Action Toothpaste
Colgate Triple Action Toothpaste provides triple benefits with proven cavity protection.
£1.42
RRP £1.49
Save £0.07 (5% OFF)
Add to basket
You Could Also Consider These Dental Care Products