Scholl Dual Action Foot File
Scholl Dual Action Foot File has 2 different file surfaces, to remove rough, dry skin and buff it smooth.
Removes dry skin
Unique dual action design
Leaves feet soft and smooth
Product Information
Description
The Scholl Dual Action Foot File is a high performance, soft grip foot file with has a unique two part design. It is ideal for travel and storage, easy to use, washable and reusable too!
Usage
Ensure feet are clean and dry. Use coarse side (1 dot on file head) to remove rough, dry skin. Use finer side (2 dots on file head) to smooth and buff. For best results, finish by massaging feet with Scholl Deep Moisturising Cream. After use, wash the file with water and leave to dry naturally
Ingredients
1 file.
Suitable for / Cautions
Suitable For
Suitable For adults and children.
Cautions/Allergies
Keep out of the reach of children. Stop using if skin becomes sore or inflamed. Do not use on broken or irritated skin. Unfortunately this product is not suitable for diabetics or those with poor blood circulation.
You Could Also Consider These Cracked & Dry Skin Products
Great Combinations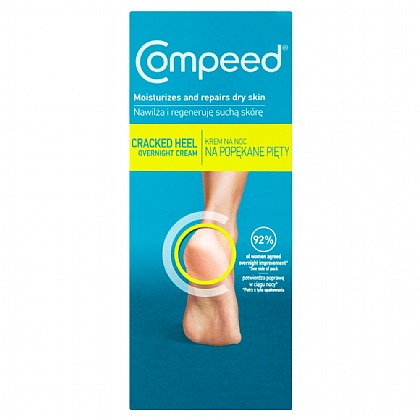 Compeed Overnight Cracked Heel cream 75ml
Compeed Overnight Cracked Heel Cream contains a unique blend of urea and lactic acid and intensively moisturises to improve the appearance of cracked heels while you sleep.
£4.73
RRP £4.98
Save £0.25 (5% OFF)
Add to basket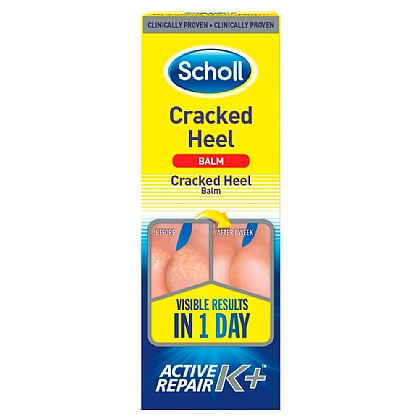 Scholl Cracked Heel Repair Cream K + - 60ml
Fast acting. Works in 7 days. Visible results in 3 days. Reduces discomfort. Helps prevent infection. Dermatalogically tested. Fragrance free. Hypoallergenic.
£5.69
RRP £5.99
Save £0.30 (5% OFF)
Add to basket