Lamisil Once (GSL) - 4g
Anti-fungal
Single treatment
Long lasting protection
Anti-fungal
Single treatment
Long lasting protection
Product Information
Lamisil Once is a single-dose treatment to fight the cause and relieve the symptoms of athletes foot.


Description
Lamisil Once effectively targets the fungal cause of infection, releasing the active ingredient terbinafine 10mg (as hydrochloride) directly to the problem area of the skin. Upon application, a protective layer forms over the infected area of the skin to encourage a fast healing process. After approximately 3 days, this protective layer disappears but the active terbinafine ingredient continues to work in the skin to substantially reduce the risk of re-infection.
Ingredients
Active Ingredient: Terbafine (as hydrochloride). Also contains:Acrylates / Octylacrylamide Copolymer. Hydroxypropyl Cellulose. Triglycerides. Ethanol.
Suitable For
Suitable For adults over the age of 18 years.
Cautions/Allergies
For external use only, do not swallow. Avoid contact with eyes. Not recommended for patients under 18. Not suitable for use during pregnancy or breast-feeding. Keep out of reach and sight of children. For cutaneous use. Contains ethanol: avoid naked flames.
You Could Also Consider These Athletes Foot Products
Great Combinations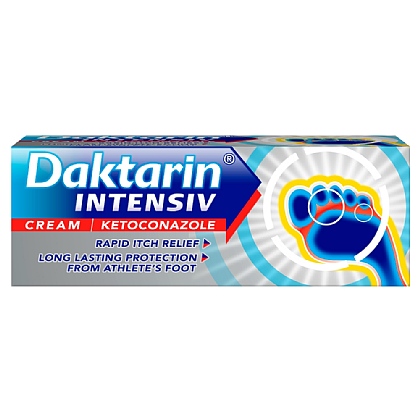 Daktarin Intensive Cream - 15g
Rapidly relieves itching related to fungal infections. Provides long lasting protection. Ideal for athleteÆs foot.
£6.18
RRP £6.50
Save £0.32 (5% OFF)
View Product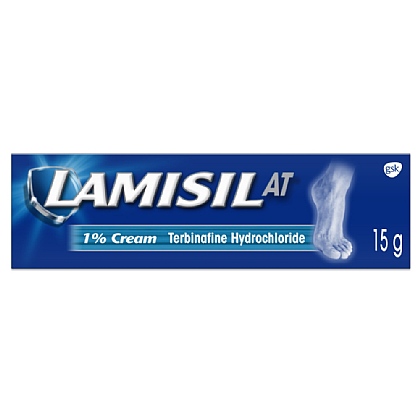 Lamisil AT 1% Cream - 15g
Topical antifungal agent. Works to kill sensitive fungi. Contains Terbafine Hydrochloride 1%.
£6.09
RRP £6.41
Save £0.32 (5% OFF)
View Product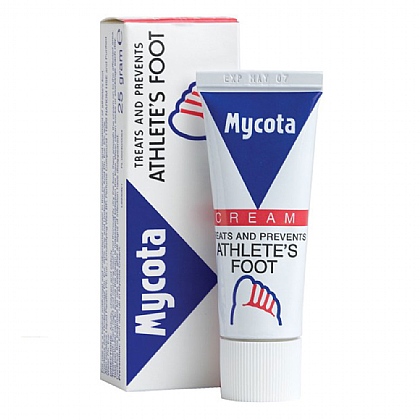 Mycota Cream - 25g
Prevents & treats athlete's foot. Relieves discomfort.
£3.14
RRP £3.30
Save £0.16 (5% OFF)
View Product