Vagisil Medicated Creme 30g
Fast acting
Instantly cooling and soothing
Also effective for external thrush itching
Fast acting
Instantly cooling and soothing
Also effective for external thrush itching
Description
Vagisil Creme instantly cool's, soothes and relieves external feminine itching, burn and irritation. Vagisil Creme is an emulsion cream that has been formulated for the fast and effective relief of external feminine itching due to perspiration, deodorants, detergents, tight clothing or a period. Vagisil immediately works directly on aggravated nerves, and can even be used to treat itching associated with the symptoms of thrush.Vagisil Crème is a fast-acting cream that contains the active ingredient lidocaine 2% w/w. Lidocaine works below the skin surface to anaesthetise skin, which helps to stop itching and irritation and remove the urge to scratch. Vagisil's unique formulation is lightly scented, non-staining and non-greasy.
Usage
Apply Vagisil CrÞme to the affected area. Usually a 3-5 cm strip of Vagisil is sufficient. Repeat as needed 3 or 4 times daily.
Ingredients
Contains: Lidocaine 2% w/w. Also contains: Stearic Acid, Self-Emulsifying Glyceryl Monostearate, Glycerol, Triethanolamine, Zinc Oxide, Sulfonated Castor Oil, Isopropyl Alcohol, Chlorothymol, Fragrance, Docusate Sodium, Diethylene Glycol Monoethyl Ether, Purified Water.
Suitable For
Suitable For adults and children from 12 years and over.
Cautions/Allergies
For external use only. Not for use on extensive body areas. If symptoms persist for more than a week, discontinue use and consult a doctor. Keep out of the reach and sight of children. If pregnant and/or breast-feeding, seek medical consultation before use.
Questions & Answers (0)
You Could Also Consider These Vaginal Care Products
Great Combinations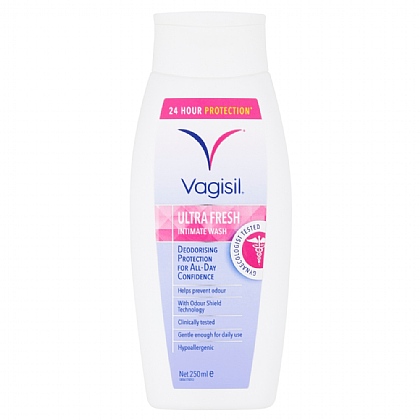 Vagisil Odour Shield Intimate Wash - 250ml
Gynaecologist and clinically tested. Colour-free.
£5.23
RRP £5.50
Save £0.27 (5% OFF)
View Product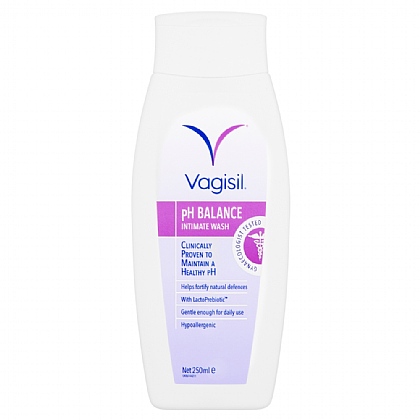 Vagisil pH Balance Intimate Wash - 250ml
Vagisil pH Balance Intimate Wash includes LactoPrebiotic, for the daily support of a healthy pH balance.
£5.23
RRP £5.50
Save £0.27 (5% OFF)
View Product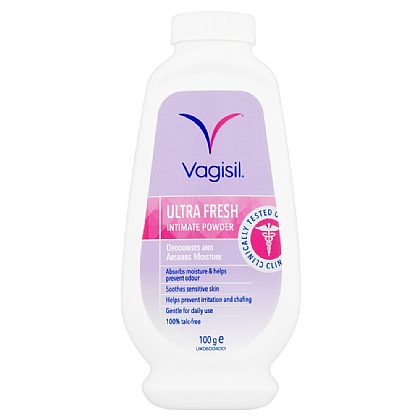 Vagisil Moisture Shield Intimate Feminine Powder - 100g
100% talc-free. Recommend by gynecologists. Safe for external vaginal use or for all-over your body. Absorbs wetness. Protects against chafing. Anti-bacterial agent reduces odour causing bacteria.
£4.81
RRP £5
Save £0.19 (4% OFF)
View Product