Earcalm Spray - 5ml
Relieve minor outer ear infections
Works by stopping the growth of bacteria
Suitable from 12 years
Relieve minor outer ear infections
Works by stopping the growth of bacteria
Suitable from 12 years
Product Information
Earcalm Spray helps to relieve superficial infections of the outer ear.


Description
Earcalm Spray contains acetic acid which works by stopping the growth of bacteria and fungus upon the outer ear. It treats the infection by reducing pain and swelling in the ear.
Usage
Shake well before use. Press the pump down several times until you get a fine spray. Make sure you do not point the nozzle at yourself or someone else. The bottle is now ready for use. Place the nozzle tip gently into your ear. Press the pump once to deliver the measured dose. Spray one measured dose into each ear at least three times daily (morning, evening and after swimming, showering or bathing), or as directed by your doctor or pharmacist. Leave at least 2 - 3 hours. Continue treatment until 2 days after symptoms have disappeared. Do not use for more than 7 days.
Ingredients
Active ingredient 2% w/w Acetic Acid (glacial). Other ingredients Macrogol stearyl alcohol, stearyl alcohol, methyl parahydroxybenzoate (E 218), propyl parahydroxybenzoate (E 216), purified water
Suitable For
Suitable For adults and children over the age of 12 years.
Cautions/Allergies
Not suitable for those under 12 years of age. Do not use for more than 7 days. Do not store above 25C. Keep out of reach and sight of children. For external use only. Discontinue use if symptoms worsen and do not improve within 48 hours, If suffer from any pain, or if your hearing is affected. Seek medical consultation If you have a perforated eardrum, or think you may have.
Frequently Asked Questions (0)
You Could Also Consider These Wax Removers Products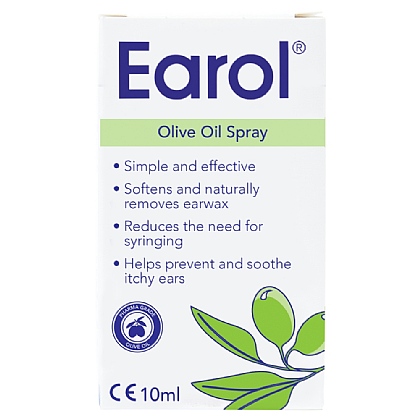 Earol Olive Oil Spray
Earol Olive Oil Spray provides a simple yet effect method of delivering a dose of olive oil into the ear canal.
£5.99
Add to basket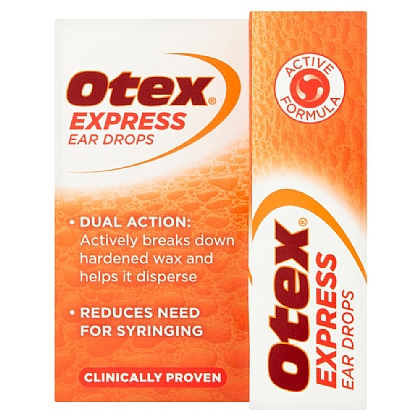 Otex Express Ear Drops 10ml
Otex Express ear drops contain urea hydrogen peroxide which breaks down ear wax into small pieces.
£4.31
RRP £5.06
Save £0.75 (15% OFF)
View Product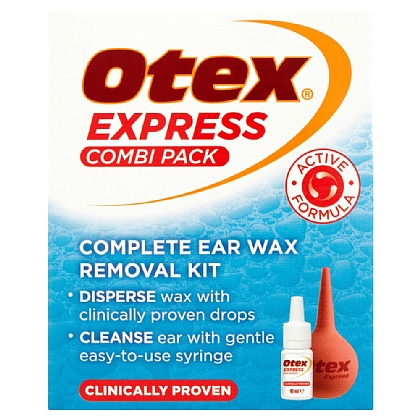 Otex Express Combi Pack 10ml
Combination pack contains everything you need for ear wax removal.
£7.71
RRP £8.12
Save £0.41 (5% OFF)
View Product