Sterimar Nasal Hygiene Isotonic Spray - 100ml
Sterimar Nasal Hygiene Isotonic Spray gently moisturises and clears dry, stuffy nasal passages. It aids the relief of nasal congestion associated with colds, sinusitis, blocked nose, hayfever, allergies and post-operative nasal care. This gentle sea water nasal spray is delivered through a shaped nozzle that fits any nose, even one as small as a baby's.
100% natural sea water nasal spray
Allergy friendly product
Recommended by doctors
Very gentle spray
Easy to use
Product Information
Usage
Sterimar Nasal Hygiene Isotonic Spray can be used as long as required 2 - 6 times a day or more if needed, or as directed by a medical practitioner. To Moisturise: press briefly (approx: 1 - 2 seconds), allow a short time to take effect. Clear the nose by blowing gently. To Irrigate: tilt head to one side, insert nozzle, press and hold until fluid runs out of the nose.
Ingredients
Natural sea water which is filtered and made Isotonic. Sea Water: 31.82ml per 100ml solution at physiological level. Inert Propellant: Nitrogen.
Suitable for / Cautions
Suitable For
Suitable For the whole family, including babies and mothers during pregnancy.
Cautions/Allergies
Do not exceed the stated dose. Keep out of the reach and sight of young children. Suitable for use during pregnancy. Pressurised container, do not expose to sunlight, pierce or incinerate.
Great Combinations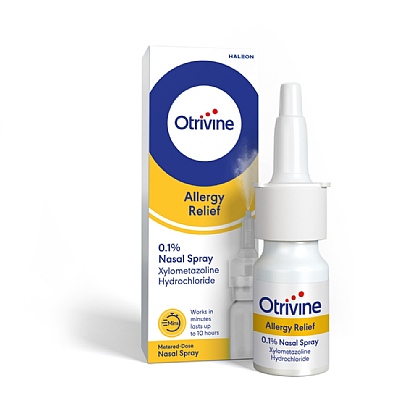 Otrivine Allergy Relief 0.1% Nasal Spray 10ml
Otrivine Allergy Relief 0.
£3.98
RRP £4.19
Save £0.21 (5% OFF)
Add to basket
Nasacort Allergy Nasal Spray
Nasacort Allergy Nasal Spray works to
relieve allergy symptoms for up to 24 hours.
£4.91
RRP £5.17
Save £0.26 (5% OFF)
View Product
You Could Also Consider These Hayfever Nasal Sprays & Drops Products