Piriton Syrup provides fast relief from the symptoms of hayfever and other allergies such as nettle rash, hives, heat rash, prickly heat, reactions to food & additives, medicines and insect bites. Unlike the Piriton Tablets, Piriton Syrup can be taken by children from as young as 1 year.
Treats the symptoms of allergies
Suitable from the age of 1 year
Fast acting
Product Information
Ingredients
Chlorphenamine Maleate. Sucrose. Glycerol. Ethanol. A mixture of Methyl, Ethyl & Propyl Hydroxybenzoates (E218, E214 & E216).
Suitable for / Cautions
Suitable For
Suitable For adults, the elderly and children over the age of 12 months.
Cautions/Allergies
For oral use only. Not suitable for children under the age of 12 months. Keep out of the reach and sight of young children. Do not take if your are allergic to the active substance Chlorphenamine Maleate. May cause drowsiness.
Great Combinations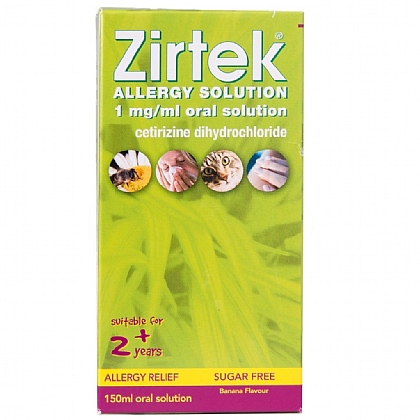 Zirtek Allergy Solution 150ml
Oral solution. Sugar Free. With banana flavouring. Provides relief from all the symptoms of hayfever for up to 24 hours.
£6.06
RRP £6.38
Save £0.32 (5% OFF)
Add to basket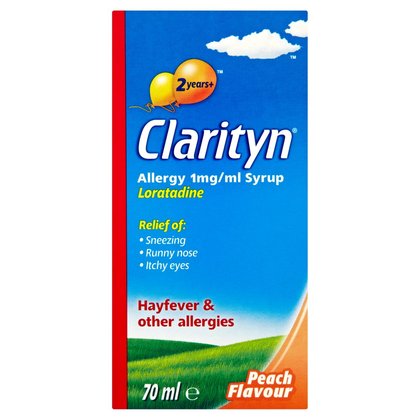 Clarityn Allergy Syrup - 70ml
Clarityn Allergy Syrup is non-sedating antihistamine solution that helps to relieve various allergy symptoms.
£4.27
RRP £4.49
Save £0.22 (5% OFF)
Add to basket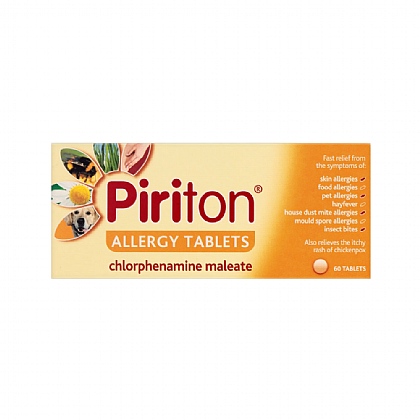 Piriton Allergy Tablets - 60
Provides fast relief of hayfever & other allergies. Contains chlorphenamine maleate.
£6.36
RRP £6.69
Save £0.33 (5% OFF)
Add to basket
You Could Also Consider These Antihistamine Syrup Products