Vitamin B-100 Complex, High Strength B Vitamin Formula
60 Tablets, 2 Month's Supply, 1 a day
Only the highest quality B vitamins are used
Convenient one-a-day, coated tablets
The UK's strongest and safe for short term use
Made in the UK to GMP standards
Product ID: 641
Only the highest quality B vitamins are used
Convenient one-a-day, coated tablets
The UK's strongest and safe for short term use
Made in the UK to GMP standards

Product Information
This is the strongest B complex that is available in the UK, and we recommend this product is best taken for short periods of 2-3 months, during periods of convalescence, or as a quick boost to your B vitamin intake. After this period you should change to our B 50 Complex, our Multi B Complex, or choose one of our multis such as Multiguard® which has high B Vitamin levels.

If you are wondering if a B complex is what you need then this product will leave you in no doubt, (although the same could be said for our B50 Complex), which is why Nutritionists sometimes recommend a product of this strength.

As with all our products, these tablets are made in the UK to strict GMP standards using the highest quality B vitamins available.
Daily Intake
Take 1 tablet daily with a meal. Do not exceed recommended daily dose.
Food supplements should not replace a balanced diet and healthy lifestyle.
Formula
Thiamin (Vitamin B1)
100mg
Riboflavin (Vitamin B2)
100mg
Pantothenic Acid (Vitamin B5)
100mg
Ingredients
Cellulose, DiCalcium Phosphate, Thiamine Mononitrate, Pantothenic Acid (Calcium Pantothenate), Myo-Inositol, Riboflavin, Niacin (Nicotinamide), Choline Bitartrate, Hydroxypropyl Cellulose, Anti-caking Agents (Silicon Dioxide, Stearic Acid & Magnesium Stearate), Para Aminobenzoic Acid, Crosslinked Cellulose Gum, Vitamin B6 (Pyridoxine Hydrochloride), Tablet Coating (Hydroxypropyl Methylcellulose, Glycerine), Folic Acid, Vitamin B12 (Methylcobalamin), Biotin.
Suitable For
This product is suitable for all adults. This product is suitable for vegetarians.
This product is not suitable during pregnancy or breast feeding
Cautions/Allergies
This product is free from wheat, yeast, dairy, soya, nuts and shellfish.
This product is free from gluten containing ingredients.
Long term intake of this amount of vitamin B6 may lead to mild tingling and numbness.
You Could Also Consider These Vitamin B Complexes Products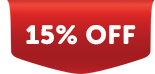 Choline Liver Complex, Contributes To The Maintenance Of Normal Liver Function
5/5 based on

10 customer reviews
Unique Formula With Milk Thistle & B Vitamins, 90 Tablets, 3 Month's Supply, 1 a day
Advanced formula with choline and specific B vitamins, which contributes to the maintenance of normal liver function. Convenient, one-a-day tablets.
£14.95
£12.70
Add to basket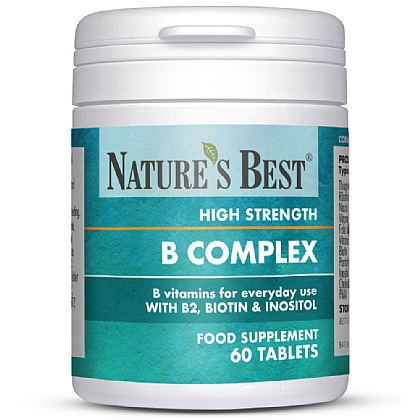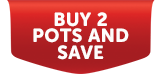 Vitamin B50 Complex, With B6, B12 & Folic Acid
4.9/5 based on

161 customer reviews
Super strength, our most popular B-Complex
Stronger than many high street products, this is the highest potency B-Complex we recommend for long-term use. Great value, small, one-a-day tablet.
From £9.95
View Product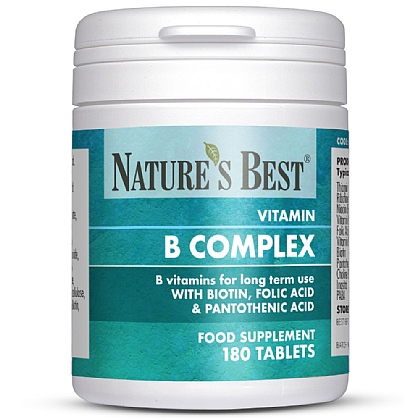 Multi-B Complex With Choline & Inositol, A Powerful Vitamin B-Complex
4.9/5 based on

146 customer reviews
Moderate strength, the long term B-Complex
Perfect choice B-Complex for long term use or a great partner to any of our multis. Small, easy to swallow, one-a-day tablet. Fantastic value at 5p/day.
£7.95
Add to basket
"Effective and good value. "
By
Anthony Croft
, 11 Jan 2021
B12 Deficiency Anaemeia.
Recommend to a friend: Yes
How much has this product helped you?
"B complex is vital. This is a good blend"
By
Bernie Gatt
, 09 Jan 2021
This is a good Blend. It made a significant difference to our mood, brain fog, positivity generally. Other supplements dont seem to be doing anything but these we noticed a difference very quickly.
Recommend to a friend: Yes
How much has this product helped you?
By
A CASTRO
, 04 Jan 2021
I have bought this product after listening to an expert in sleep disturbances. Vitamin D and vitamins B play a major role is resolving sleep disturbances. Since starting taking this complex I sleep better. I don''t feel tired during the day anymore. I will carry on taking this complex for the recommended time.. 3 months. I also take vitamin D and b12 alongside with this complex to restore my sleep through their influence in the gut.
Recommend to a friend: Yes
How much has this product helped you?
"Can You Break The Tablet In Two As They Are Too Big?"
By
Anonymous
, 31 Dec 2020
Can you break the tablet in two as they are too big?
Recommend to a friend: Yes
Thank you for taking the time to leave a review.

We do formulate our products to be as small as possible, whilst still providing a relevant level of the nutrients required. Our research has suggested that our customers prefer to take fewer capsules which is why they are often rather large in size. Breaking the tablets would not affect the efficacy of them, but this may leave sharp edges. It would be perfectly fine to crush the tablets into a powder if this makes it easier for you to consume them. You may wish to use a pestle and mortar to do this, or a pill crusher which are often available from pharmacies.
Nature's Best Nutrition Advice:
How much has this product helped you?
"well worth buying"
By
Anonymous
, 26 Dec 2020
Recommend to a friend: Yes
How much has this product helped you?