OsteoGuard®
Build better bones with the calcium and magnesium
Unique, high strength calcium and magnesium
Formulated by nutrition experts, with optimum levels
Fine grade minerals, for maximum absorption
Not just for bones; for muscle function, energy release and reduction of fatigue
It's important to safeguard your skeleton if you want to remain active and performing at a high level in sport. At just 8p per day, our market-leading calcium and magnesium product offers all-round bone health protection at a cost-effective price. But calcium and magnesium are more than just bone-building nutrients. Both contribute to normal muscle function; both are closely involved in the release of energy from food; magnesium contributes to the reduction of tiredness and fatigue and finally magnesium contributes to electrolyte balance.
OsteoGuard also includes to vitamins which help maintain healthy bones: Vitamin D at twice the NRV since it contributes to the maintenance of normal muscle function and a healthy immune system, and Vitamin K is as it also contributes to maintenance of normal bones.
Read our article 'Weight Loss Supplements' to understand more.
Product Information
Daily Intake
Take 1-2 tablets daily with a meal. If your diet is low in dairy produce or if you have reached menopause, then you may choose to take 2 tablets daily. Do not exceed recommended daily dose.
Food supplements should not replace a balanced diet and healthy lifestyle.
Formula
Ingredients
Calcium Carbonate, Magnesium Oxide, Cellulose, Tablet Coating (Methylcellulose, Colour: Titanium Dioxide, Glycerin), Crosslinked Cellulose Gum, Silicon Dioxide, Stearic Acid, Magnesium Stearate, Boron (Sodium Borate), Vitamin D3, Vitamin K1.
Suitable for / Cautions
Suitable For
This product is suitable for all adults. This product is suitable for vegetarians. This product is suitable during pregancy and breast feeding.
Cautions/Allergies
This product is free from wheat, yeast, dairy, soya, nuts and shellfish.
This product is free from gluten containing ingredients.
Great Combinations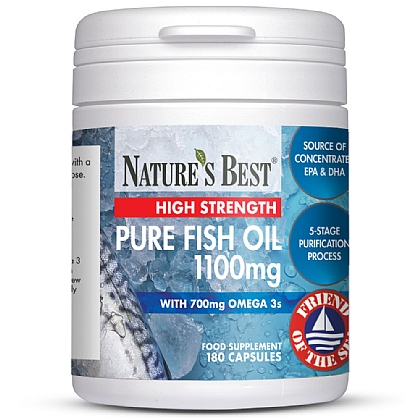 Fish Oil 1100mg - Pure Omega 3s
5/5 based on

8 customer reviews
High potency Omega 3s from premium-grade fish oil
One of the UK's strongest fish oils with an unrivaled 700mg of Omega 3s in each taste free capsule. Special 5 stage purification process.
£29.90
£26
View Product
OsteoGuard®
"Great Bone Support"
By
Jenny Williams
, 25 Nov 2014
Why do you use this product OsteoGuard® ?
I really like the idea of this good all round bone support formula. I have osteoporosis in the family and want to know I am in good hands. This is the only bone support formula that offers good levels of both calcium and magnesium.
Recommend to a friend: Yes
How much has this product helped you?
OsteoGuard®
"Osteoguard"
By
Henry Williams
, 18 Sep 2014
Why do you use this product OsteoGuard® ?
Super value and great combination of bone supporting nutrients. Rarely do you find the levels and ratios of calcium and magnesium that Osteoguard provides
Recommend to a friend: Yes
How much has this product helped you?