MSM 1000mg
A building block of glycosaminoglycans for stronger collagen
Fast release one-a-day tablets
Delivers 1000mg MSM per taste free tablet
100% pure methylsulphonylmethane, made to pharmaceutical GMP standards
Excellent value for money
Product ID: 538W
Fast release one-a-day tablets
Delivers 1000mg MSM per taste free tablet
100% pure methylsulphonylmethane, made to pharmaceutical GMP standards
Excellent value for money
Product Information
MSM is a sulphur containing compound found naturally in plenty of foods, but our modern diets mean some people's intake may be deficient in this important source of sulphur. MSM is used by the body to build a stronger skeleton, healthier teeth, hair, skin and nails and to develop and maintain collagen.

If you train hard and want to recover quickly, you need to pay close attention to the structure of your body at a level which goes way beyond your musculature. Often recommended as a great partner to the popular supplement glucosamine, MSM is ideal for people who exercise regularly. Delivering 1000mg of MSM per tablet, this product is one of the highest quality MSMs available and can be taken in the long-term.
Daily Intake
Take 1 tablet daily with a meal. Do not exceed recommended daily dose.
Food supplements should not replace a balanced diet and healthy lifestyle.
Formula
Ingredients
Methylsulphonylmethane, Anti-caking Agents (Silicon Dioxide, Stearic Acid & Magnesium Stearate), Tablet Coating (Hydroxypropyl Methylcellulose, Glycerine).
Suitable For
This product is suitable for all adults. This product is suitable for vegetarians and vegans.
Cautions/Allergies
This product is free from wheat, yeast, dairy, soya, nuts and shellfish.
This product is free from gluten containing ingredients.
This product is not suitable during pregnancy and breast feeding.
Frequently Asked Questions (0)
You Could Also Consider These Products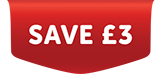 Turmeric Tablets 20,000mg
5/5 based on

12 customer reviews
High-potency turmeric for improved digestion
A perfect partner to glucosamine. Also used as a digestive. One of the UK's strongest and purest one-a-day formulas.
From £14.95
View Product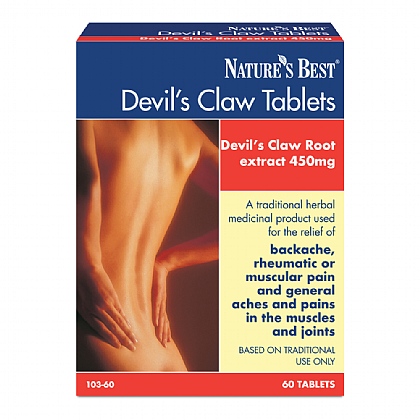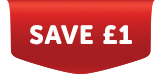 Devil's Claw Tablets
4.8/5 based on

5 customer reviews
Traditional herbal medicinal product used for the relief of backache, rheumatic or muscular pain, and general aches and pains in the muscles and joints.
£13.95
£12.95
Add to basket
"I think it's working well"
By
Anonymous
, 06 Jun 2020
I'm using it for a very superficial reasons. Mainly, to strengthen my hair and improve my skin. I've read a lot of info that it can help with hyperpigmentation (melasma) and that's the main reason why I purchased it.
Recommend to a friend: Yes
Thank you for taking the time to leave a review.

I am not aware of this being of specific benefit for hyperpigmentation. However, there would be no harm in trying it and seeing how you get on.
Nature's Best Nutrition Advice:
How much has this product helped you?
"Great For Recovery"
By
Rob Willock
, 25 Nov 2014
Why do you use this product MSM 1000mg ?
After a bad accident I was recommended MSM as a good source of sulphur for helping with connective tissue repair. Six months in to the recovery I feel I am healing well.
Recommend to a friend: Yes
How much has this product helped you?
"Key Product"
By
Ricky Knutton
, 21 Aug 2014
Why do you use this product MSM 1000mg ?
A key supplement in my recovery from busting my ligaments!!
Recommend to a friend: Yes
How much has this product helped you?