Ginkgo Biloba 6000mg
180 tablets, 1-a-day, 6 month's supply
Product Information
Ginkgo Biloba is a powerful bioflavonoid that has been used for centuries in herbal medicine. Our ginkgo biloba formula is one of our most popular supplements for those looking to maintain normal cognitive function and blood system microcirculation.
We use a radio of 50:1 the equivalent of 6000mg of dried ginkgo leaves , which provides 120mg of standardised leaf extract in each easy-to-swallow, taste-free tablet. With 24% flavonglycosides and 6% ginkgolides and bilobalide (terpene lactones), you're guaranteed the best levels of the 'pure' compounds found in this natural botanical.
Although, we understand higher extracts of gingko biloba are available, our extensive nutritional experience concludes the strength of our gingko biloba formula is the safest.
For more information, take a look at our
Ginkgo Adulteration article
.
We're also the only company to design time-release tablets, which cleverly release the ginkgo over two hours after swallowing. Not only does this make our formula gentle on the tummy, but it also reduces the likelihood of short-term, mild headaches.
We've chosen to supply our Gingko in tablets instead of capsules since this material is much better suited to time-release formulas.
We insist on the strictest quality standards for our ginkgo biloba. Our raw material undergoes heavy metal and microbiological testing to ensure quality and safety is guaranteed. This process means that we can control the levels of ginkgolic acid and keep it well below the required threshold.
Our pure-grade gingko biloba formula is also made to GMP (Good Manufacturing Practice) in UK factories.
Want to learn more about our gingko biloba formula? Have a chat with one of our expert
Nutrition Advisors
who can provide free, confidential advice. Simply click the chat button located at the bottom right-hand of our website.
Daily Intake
Take 1 tablet daily, just after a meal. Do not exceed recommended daily dose.
Food supplements should not replace a balanced diet and a healthy lifestyle.
Formula
Standardised extract of Ginkgo Biloba leaves
120mg
Ginkgolides A B and C and Bilobalide
7.2mg
Ingredients
DiCalcium Phosphate, Cellulose, Ginkgo Biloba Extract, Anti-caking Agents (Silicon Dioxide & Magnesium Stearate), Tablet Coating (Hydroxypropyl Methylcellulose, Glycerine), Crosslinked Cellulose Gum, Stearic Acid.
Suitable For
This product is suitable for all adults. This product is suitable for vegetarians and vegans.
Cautions/Allergies
This product is free from wheat, yeast, dairy, soya, nuts and shellfish.
This product is free from gluten containing ingredients.
Do not take if pregnant or breast feeding.
Those using prescription blood thinning medication (anticoagulants) or aspirin should consult their doctor before using ginkgo.
Questions & Answers (0)
You Could Also Consider These Products
Great Combinations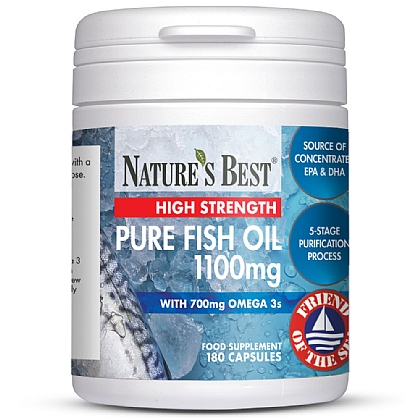 Fish Oil 1100mg, Pure Omega 3s With DHA/EPA
5/5 based on

11 customer reviews
360 capsules, 1-3 daily, 4 + month's supply
One of the UK's strongest fish oils with an unrivaled 700mg of Omega 3s in each taste free capsule. Special 5 stage purification process.
From £15.95
View Product
Multi-Guard® Active
5/5 based on

5 customer reviews
90 tablets, 1-a-day, 3 month's supply
High-strength one-a-day multivitamin for all adults, including active individuals and couples trying to conceive. With iron, B vitamins for energy and antioxidants.
From £7.10
View Product
Green Tea 5000mg
5/5 based on

3 customer reviews
Premium grade high strength extract
High Level of Plant Polyphenols, 120 Tablets, 4 month's supply, 1 a day
£15
Add to basket
"Ginkgo Biloba"
Why do you use this product Ginkgo Biloba 6000mg ?
This is amanzing they help keep my hands and feet warm during winter
Recommend to a friend: Yes
How much has this product helped you?
"Ginkgo Biloba"
By
Jonno Newman
, 24 Oct 2014
Why do you use this product Ginkgo Biloba 6000mg ?
Keeps me sharp at work. Great product would recommend.
Recommend to a friend: Yes
How much has this product helped you?
"Ginkgo"
By
Tim Muffet
, 21 Aug 2014
Why do you use this product Ginkgo Biloba 6000mg ?
Super stuff, keeps the circulation going especially during the winter months, helps to keep hands and feet warm!

Recommend to a friend: Yes
How much has this product helped you?