Co-Q10 200mg
60 capsules, 1-a-day, 2 month's supply
200mg of natural CoQ10 per capsule, as recommended by practitioners
Popular strength for those looking to support heart health
One-a-day, highly-absorbable, vegan-friendly capsules
Product ID: 730W
200mg of natural CoQ10 per capsule, as recommended by practitioners
Popular strength for those looking to support heart health
One-a-day, highly-absorbable, vegan-friendly capsules
Product Information
CoQ10 is often referred to as an '¬Ëœenergy sparkplug' because it's closely involved in the metabolic processes that convert glucose into energy. That's why CoQ10 is so abundant in muscle tissue, with the heart comprising the highest concentrations.
Since the body's ability to make CoQ10 declines with age, taking a high strength supplement is an excellent choice for adults over 40 years of age. Cholesterol-lowering drugs like statins may also reduce CoQ10 levels in the body, so those on this medication are increasingly recommended to supplement with CoQ10.
CoQ10 200mg is the strongest CoQ10 in our range " a level often recommended by practitioners. This formula is particularly popular amongst those who want to support their heart health.
Research suggests CoQ10 is best absorbed in a vegetable-based oil. We were the first company to provide all of our CoQ10 formulas in premium-quality sunflower oil. We've chosen to suspend our CoQ10-enriched oil in soft-gel capsules " not tablets " since this casing aids absorption and preserves freshness. We also insist on formulating all-natural ubiquinone CoQ10, as this form is widely used in scientific studies.
Our CoQ10 products are made in UK factories working to rigorous Good Manufacturing Practice (GMP) to meet our quality standards.
CoQ10 200mg is gelatine-free, so it's suitable for both vegetarians and vegans.
Want to learn more about CoQ10 200mg? Reach out to one of our expert Nutrition Advisors. Just click the 'Nutrition Advice' button located at the bottom right-hand corner of our website to start a live chat with a member of our Nutrition Team.
Alternatively, you can find out more about
Ubiquinol and CoQ10 here
.
Daily Intake
Take 1 capsule daily with a meal. Do not exceed recommended daily dose.
Food supplements should not replace a balanced diet and healthy lifestyle.
Formula
Co-Enzyme Q10
200mg (ubiquinone)
Ingredients
Sunflower Seed Oil, Capsule Shell (Modified Starch, Glycerol, Gelling Agent: Carrageenan, Colour: Iron Oxide), Co-Enzyme Q10, Sunflower Lecithin, Glyceryl Monostearate.
Suitable For
This product is suitable for all adults.
This product is suitable for vegetarians and vegans.
This product is not suitable during pregnancy or breast feeding.
Cautions/Allergies
This product is free from wheat, yeast, dairy, soya, nuts and shellfish.
This product is free from gluten containing ingredients.
Frequently Asked Questions (0)
You Could Also Consider These CO-Q10 Products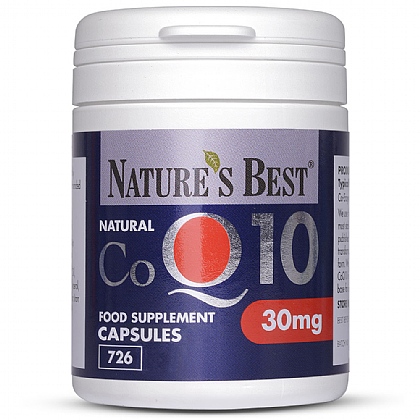 Co Q10 30mg
5/5 based on

6 customer reviews
Natural source, gelatin free capsules from just 13p per day
Pure CoQ10 in an oil base for easy absorption. Useful strength for use as an '¬Ëœinsurance policy'. Natural source, as used in clinical studies
From £7.95
View Product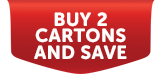 CO Q10 100mg
4.8/5 based on

13 customer reviews
120 capsules, 1-a-day, 4 month's supply
High strength. Excellent level for anyone on statins as they deplete CoQ10. Useful level for heart and gum health. In a vegetable oil base
From £24
View Product
Great Combinations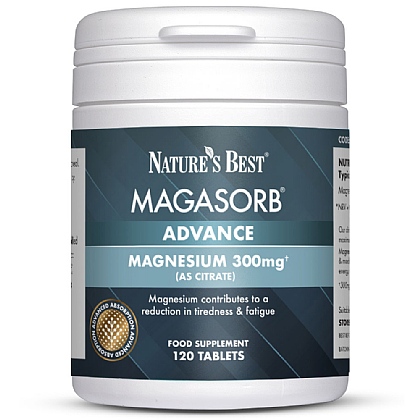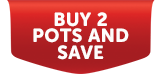 MagAsorb® Ultra (Magnesium Citrate 150mg Tablet)
5/5 based on

6 customer reviews
120 tablets, 1-2 daily, 2 + month's supply
Our unique, premium grade magnesium. For those that need the best form at the best price. A generous 150mg magnesium citrate per tablet.
From £11.50
View Product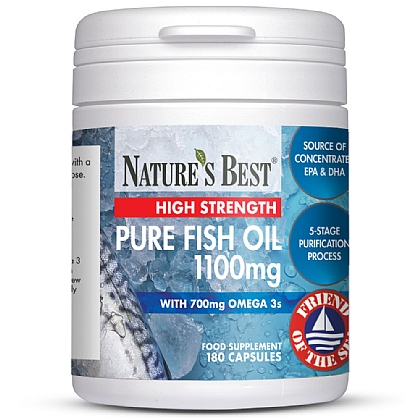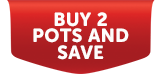 Fish Oil 1100mg, Pure Omega 3s With DHA/EPA
5/5 based on

11 customer reviews
180 capsules, 1-3 daily, 4 + month's supply
One of the UK's strongest fish oils with an unrivaled 700mg of Omega 3s in each taste free capsule. Special 5 stage purification process.
From £15.95
View Product
"Need Q10"
By
Anonymous
, 30 Jul 2021
Always take these and my husband. Very good for gums and teeth
Recommend to a friend: Yes
How much has this product helped you?
"Buzzing "
By
RICHARD OCONNOR
, 12 May 2021
Been taking CoQ10 since 2010
3 young kids
Full time job
It''s kept me going
Recommend to a friend: Yes
How much has this product helped you?
"CoQ10"
By
Anonymous
, 17 Apr 2021
This supplement keeps me on the go for longer!
Recommend to a friend: Yes
How much has this product helped you?
"Very effective product"
By
Anonymous
, 22 Feb 2021
I have been using this this product for 18 years, since finding it THE most beneficial intervention, besides pacing myself, for M. E. I know if I stop taking this, within 3 or 4 days I feel the impact. I then feel tired, weaker and less able to concentrate. When I restart it, within a couple of days I start to feel the benefits. I recently tried switching to a slightly cheaper, and reportedly higher dose, but I have had to abandon those supplements of Q10 coenzyme, because they weren''t as effective.
Recommend to a friend: Yes
How much has this product helped you?
"Find this product works"
By
Ann Bond
, 13 Feb 2021
On s*****s so take to avoid muscle fatigue
Recommend to a friend: Yes
How much has this product helped you?