Co-Q10 200mg
One of the UK's strongest CoQ10 supplements
Potent 200mg CoQ10 capsules, fantastic value
All-natural CoQ10 (not synthetic) for optimum purity
Most researched ubiquinone form of CoQ10
Capsule form with sunflower oil base, aids absorption, preserves the CoQ10
Product ID: 730W
Potent 200mg CoQ10 capsules, fantastic value
All-natural CoQ10 (not synthetic) for optimum purity
Most researched ubiquinone form of CoQ10
Capsule form with sunflower oil base, aids absorption, preserves the CoQ10

Product Information
This is the UK's strongest CoQ10, and the most cost-effective, too. CoQ10 is popular with active individuals and athletes thanks to its central role in converting glucose into energy which the body uses to contract muscles and fuel the cardiovascular system. It boosts muscular power, strength and endurance and plays an important part in every metabolic process in the body.

The heart muscle contains the body's highest concentration of CoQ10. Athletes and those who exercise at an intense level are often recommended to add a CoQ10 supplement to their dietary regime.



Daily Intake
Take 1 capsule daily with a meal. Do not exceed recommended daily dose.
Food supplements should not replace a balanced diet and healthy lifestyle.
Formula
Co-Enzyme Q10
200mg (ubiquinone)
Ingredients
Sunflower Seed Oil, Capsule Shell (Modified Starch, Glycerol, Gelling Agent: Carrageenan, Colour: Iron Oxide), Co-Enzyme Q10, Sunflower Lecithin, Glyceryl Monostearate.
Suitable For
This product is suitable for all adults. This product is suitable for vegetarians and vegans.
Cautions/Allergies
This product is free from wheat, yeast, dairy, soya, nuts and shellfish.
This product is free from gluten containing ingredients.
This product is not suitable during pregnancy or breast feeding.
You Could Also Consider These CO-Q10 Products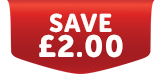 Co Q10 30mg
5/5 based on

6 customer reviews
Natural source, gelatin free capsules from just 13p per day
Pure CoQ10 in an oil base for easy absorption. Useful strength for use as an 'insurance policy'. Natural source, as used in clinical studies
From £6.95
View Product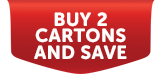 CO Q10 100mg
4.8/5 based on

12 customer reviews
Higher-strength for those on statins
High strength. Excellent level for anyone on statins as they deplete CoQ10. Useful level for heart and gum health. In a vegetable oil base
£24
£22
View Product
Great Combinations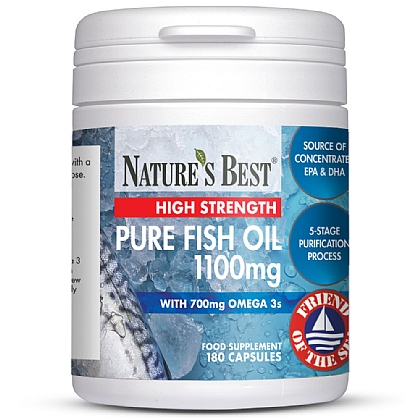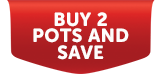 Fish Oil 1100mg - Pure Omega 3s
5/5 based on

11 customer reviews
High potency Omega 3s from premium-grade fish oil
One of the UK's strongest fish oils with an unrivaled 700mg of Omega 3s in each taste free capsule. Special 5 stage purification process.
From £15.95
View Product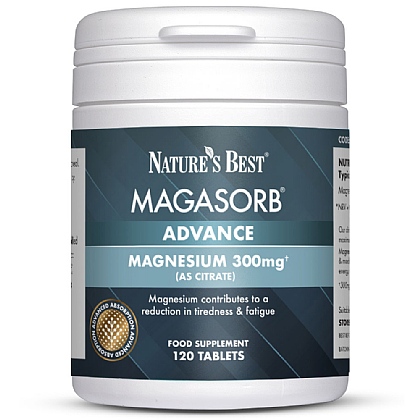 MagAsorb® Ultra (Magnesium Citrate 150mg Tablet)
5/5 based on

5 customer reviews
Clinically proven magnesium, superior absorption
Our unique, premium grade magnesium. For those that need the best form at the best price. A generous 150mg magnesium citrate per tablet.
£11.50
Add to basket
"Very effective product"
By
Anonymous
, 22 Feb 2021
I have been using this this product for 18 years, since finding it THE most beneficial intervention, besides pacing myself, for M. E. I know if I stop taking this, within 3 or 4 days I feel the impact. I then feel tired, weaker and less able to concentrate. When I restart it, within a couple of days I start to feel the benefits. I recently tried switching to a slightly cheaper, and reportedly higher dose, but I have had to abandon those supplements of Q10 coenzyme, because they weren''t as effective.
Recommend to a friend: Yes
How much has this product helped you?
"Find this product works"
By
Ann Bond
, 13 Feb 2021
On s*****s so take to avoid muscle fatigue
Recommend to a friend: Yes
How much has this product helped you?
"Useful for older adults"
By
Anonymous
, 10 Jun 2020
I''m 70 years young and Co-Q10 replaces those which are depleting.
Recommend to a friend: Yes
How much has this product helped you?
"Has taken away a lot of pain and tenderness."
By
Anonymous
, 28 Sep 2019
A doctor advised taking it to help with side effects of s*****s after a heart attack. It has also helped with Fibromyalgia.
Recommend to a friend: Yes
Thank you for taking the time to leave a review.

It is always advisable for anyone who has a medical condition or is taking medication to keep their doctor informed of any supplements that they are taking.
Nature's Best Nutrition Advice:
How much has this product helped you?
"Extra Revs"
By
Marion Fitzpatrick
, 10 Apr 2016
Why do you use this product CO Q10 200mg ?
Found the higher dose seems to help with energy levels which need a boost at my age so take it regularly.
Recommend to a friend: Yes
How much has this product helped you?