Home

/

Sports Supplements Explained
Sports Supplements Explained
According to the NHS millions of people in the UK take sports supplements. And they take them for a number of reasons, ranging from weight loss to gaining muscle and boosting performance.

Indeed, sports supplements are popular with competitive athletes, where the tiniest advantage can give you that all-important winning edge. Guidance from the British Dietetic Association's Sport and Exercise Nutrition Register confirms that "when used effectively and safely, some supplements may contribute towards improvements in health and/or performance for some athletes. This may be by supporting adaptation to training, supporting immune function or injury prevention/management, or by having a direct performance enhancing effect." (i)

But sports supplements also offer benefits for the non-athletes among us, including gym-goers and regular exercisers who want to improve fitness, performance or physique – or even all three.

If you participate in sports or exercise on a regular basis, your body needs a good supply of essential nutrients. Most of these nutrients should come from food, so having a healthy balanced diet should be your first consideration.

Try to make sure you're eating plenty of good-quality protein such as that found in lean meat and poultry, fish, eggs, beans, pulses, tofu, Quorn, low-fat dairy foods, nuts and seeds. It's also important to eat at least five portions of fruit and vegetables every day – choose foods of various colours to get a good balance of nutrients – and to have some healthy fats such as those found in oily fish and a decent supply of complex carbohydrates.

For more information on how to eat healthily when you're training, click here.

Meanwhile sports supplements can be helpful as they can support your healthy diet. They can help you avoid nutritional shortfalls while you're exercising. You may also need certain nutrients to help keep your joints and muscles in good working order, which is essential if you want to stay active. And no matter how healthy your diet, sometimes you may need a sports supplement if you're finding it difficult to get the nutrients you need in sufficient quantities from food.

Which supplement?
With so many sports supplements available, knowing which one is right for you isn't always simple. If you're not sure, start by asking yourself what you're trying to achieve by exercising, as different aims often require different nutrients.

Most people who participate in physical activities are trying to achieve one or more of a few common outcomes, including to improve their overall health, to build muscle, to lose weight and to boost their energy and endurance while they're active. Here's a quick guide to some of the most popular supplements you may find useful…

Overall health support

Muscle building

Weight loss
Improved energy and endurance


References:
---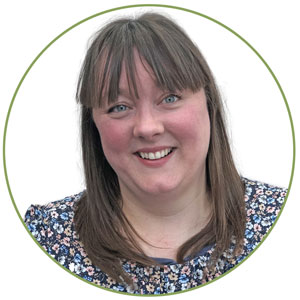 Keri
Keri Filtness has worked in the Nutrition Industry for 19 years. She is regularly called upon for her professional comments on health and nutrition related news. Her opinions have been featured by BBC3, Prima, Vitality, The Mirror, Woman's Own and Cycling Weekly, amongst others. She has also worked one to one with journalists, analysing their diets and health concerns and recommending changes and additions, where appropriate.

View More