Home

/

Pre-Workout and Post-Workout Meal Recipes to Fuel Your Fitness
Pre-Workout and Post-Workout Meal Recipes to Fuel Your Fitness



If you want to get the most out of your training session you have to give your body the nutrition it needs to perform at its best. How well you eat on the days you work out – and also on your rest days – can make a big difference to the amount of energy you'll have for exercise.

You can read more about the type of foods you should eat in our article Diet and Training: What to Eat and When. Meanwhile we've compiled a few easy recipes you can make to have before, during and after your workout that will give you more energy, help you build more lean muscle and recover effectively.

Before your workout

Even if you had a meal a few hours before your workout it's a good idea to have a light snack about an hour before you start so you have plenty of energy while you train. Smoothies are an ideal pre-training snack because they're easy to digest, which means you shouldn't experience any stomach discomfort during your workout.

Banana and cashew nut smoothie
You can make smoothies from lots of different fruits and vegetables, and having a pre-workout smoothie can also contribute to your 5 A Day. The banana in this recipe provides fast-acting carbs for energy as well as magnesium and potassium to help prevent muscle cramping and fatigue. Blending in some cashew nuts, yoghurt and protein powder also makes it rich in protein to keep your muscles strong as you work out.
1 large banana, peeled, quartered and frozen

20g cashew nuts

2 tbsp porridge oats

250ml milk (dairy, nut, rice, oat or soya)

1 scoop unflavoured protein powder (e.g. whey or pea protein)

2 tbsp natural yoghurt

1 tsp clear honey/agave syrup (less or more to taste)

Whizz all ingredients together in a blender and store in the fridge until you're ready to drink.

Caffeine boost smoothie
If you're training first thing in the morning and don't have time for breakfast, you may need a little more help, especially if you tend to rely on coffee to get you going. This smoothie will give you a bit of a caffeine hit as well as providing the carbs and protein you need to fuel your workout.
50ml cold strong coffee (ground or instant)

200ml coconut milk

1 tbsp desiccated coconut

1 tbsp cacao or cocoa powder

1 scoop unflavoured protein powder

1 tbsp sunflower seeds

1 tsp clear honey/agave syrup (less or more to taste)

5 large ice cubes

Blend all ingredients together until the mixture is smooth, thick and creamy. Top with a dollop of Greek yoghurt if you're planning a particularly intense training session.

During your workout

It's a good idea to sip water frequently while you're training to make sure your hydration levels stay high. But if you're having a particularly intense workout or your session is a long one (more than an hour) it's also a good idea to eat something to keep your energy levels up.

Energy balls are the ideal snack to have while you're exercising, as they're easy to carry around and you can eat them in just one bite (or two, depending on how big you make them). They're also really quick and easy to prepare. Here's a basic recipe to get you started:

Chewy energy balls
The ingredients in these energy balls will give you a quick energy boost as well as sustained energy to help you power through your workout. You shouldn't need anything to sweeten them – all that dried fruit should make them sweet enough – but if you do, add a little clear honey or agave syrup (or similar) to taste. You can boost their protein content by using chocolate-flavoured protein powder instead of cacao/cocoa powder.
50g oats

5 large pitted dates

3 dried apricots (or palmful of other dried fruit)

4 tbsp smooth peanut butter (or any nut butter)

1 tbsp chia seeds

2 tbsp cacao/cocoa powder

1tbsp sesame seeds

Blitz the oats in a blender and chop the dried fruit into small pieces. Place in a bowl and add the peanut butter, chia seeds and cacao/cocoa powder and mix well to form a stiff dough (add a little more peanut butter if the mixture is too dry). Place the bowl in the fridge to chill for 15 - 20 minutes.

Once chilled, divide the mixture into 10 portions using your hands or a scoop. Roll each portion into a ball and set aside. Scatter the sesame seeds on a large plate or baking tray and roll each ball in them until covered. The balls will keep in the fridge for up to a week (though don't be surprised if they don't last that long).

After your workout
When you're exercising your body burns energy from the calories you ate before and during your workout, so having something to eat afterwards is important to help your body recover more effectively. Try to have something to eat between 30 and 60 minutes after you finish training to replenish your energy and protein stores.

Sour cherry smoothie
Sour cherries – also called tart cherries – may be particularly useful in helping you recover from a workout, with studies suggesting they may help reduce post-exercise muscular pain and muscle recovery (i). This smoothie uses either sour cherry concentrate, tinned sour cherries (in water) or frozen sour cherries. The pineapple chunks add natural sweetness, but if the smoothie is still too sour for you, try adding a little clear honey or agave syrup (or similar) to taste.
30ml sour cherry concentrate or 150g tinned/frozen sour cherries

250g plain natural yoghurt

1 banana

50g tinned pineapple chunks (in juice or water)

50ml milk (dairy, nut, rice, oat or soya)

Place all ingredients in a blender, blitz until smooth and serve.

Chocolate peanut brownie protein squares
These are different from the previous recipes because they have to be baked – but the extra effort is well worth it. Make up a batch when you have time and keep in the fridge for up to a week. If exercising has made you hungry they're more substantial than a smoothie, plus they have plenty of protein to refuel your muscles.
8 overripe bananas (alternatively use two 360g jars of unsweetened fruit puree)

210g porridge oats

8 tbsp cacao/cocoa powder

240ml milk (dairy, nut, rice, oat or soya)

5 tbsp peanut butter

4 tbsp chia seeds

4 tbsp clear honey/agave syrup or low-calorie natural sweetener such as xylitol

1 tsp salt

Handful of chopped walnuts

Preheat the oven to 180C (170C fan) or gas mark 4 and line a square baking tray (ideal size is 26cm/10in square) with greaseproof or parchment paper.
Mash or blend the bananas until they make a smooth liquid, then mix in the milk, honey/syrup and peanut butter.
Add the oats, seeds, salt and cocoa powder and mix to combine.
Pour or spoon the mixture into the lined baking tray, then scatter the chopped walnuts on top.
Bake for 40 minutes. When cool, cut into nine equal squares.
The squares may seem a bit soft at first, but they firm up nicely in the fridge (for best results chill them overnight). If you put them in the freezer they'll last two months.


References:
Howatson. G, et al. Influence of tart cherry juice on indices of recovery following marathon running. Scand J Med Sci Sports. (2010). 20(60):843-852. Bell. P.G, et al. Montmorency cherries reduce the oxidative stress and inflammatory responses to repeated days of high-intensity stochastic cyclingng. Nutrients. (2014). 6(2):829-843.
---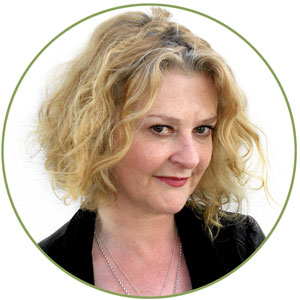 Christine
Christine Morgan has been a freelance health and wellbeing journalist for almost 20 years, having written for numerous publications including the Daily Mirror, S Magazine, Top Sante, Healthy, Woman & Home, Zest, Allergy, Healthy Times and Pregnancy & Birth; she has also edited several titles such as Women' Health, Shine's Real Health & Beauty and All About Health.

View More