Strawberries & Cream Protein Bars, With 18g Of Protein
So tasty, you won't believe they're good for you
18g of high quality protein per bar
Tasty white chocolate coating with a soft, smooth texture
Delicious creamy texture and aspartame free
Perfect as an on-the-go snack
A healthy replacement to biscuits, chocolates and crisps
Product ID: 343
18g of high quality protein per bar
Tasty white chocolate coating with a soft, smooth texture
Delicious creamy texture and aspartame free
Perfect as an on-the-go snack
A healthy replacement to biscuits, chocolates and crisps
Product Information
The perfect way to eat protein wherever you are. These delicious bars make a great snack, and with this level of protein they should keep you feeling fuller for longer. When it comes to snacking, our protein bars beat cereal bars hands down every time. Cereal bars generally contain less than 2g of protein (ours contain 18g), and whilst their calories seem reasonably modest, don't be fooled by this – the bars contain up to 6g of fat (compared to just 3.3g in one of ours). The calorie content is controlled simply because the total bar weight is only 25g (which means you'll be hungry again soon after eating them!), whereas our strawberries and cream flavour bars weigh in at double this at 50g (doubling the pleasure!).
If your weak spot is chocolate then why not try our
Chocolate Flavour Protein Bars
? Just as healthy and super tasty. These provide 21g of protein, and 223 calories.
RDI: One bar a day will make a valuable contribution to your protein intake and is sufficient for most situations.
Daily Intake
Eat 1-2 bars per day. Perfect either during or after training. Consume as part of a balanced diet and healthy lifestyle.
Formula
Of which saturated fatty acids
3.9g
Ingredients
Whey protein isolate (milk), sweetener (maltitol syrup), coating (vegetable fat (palm kernel, palm), sweetener (maltitol), milk protein concentrate, sweet whey powder, skimmed milk powder, emulsifiers (sunflower lecithin), milk protein, humectant (glycerol), hydrolyzed collagen, rapeseed oil, cocoa butter, water, bulking agent (polydextrose), freeze dried strawberries, emulsifier (soy lecithin), flavour, salt, acidity regulators (citric acid), sweetener (sucralose).
Suitable For
This product is suitable for all adults.
Cautions/Allergies
For allergens see ingredients listed in bold.
May contain traces of nuts, peanuts and gluten.
Do not take if pregnant or breast feeding.
Questions & Answers (0)
You Could Also Consider These Pure Whey Protein Products
Great Combinations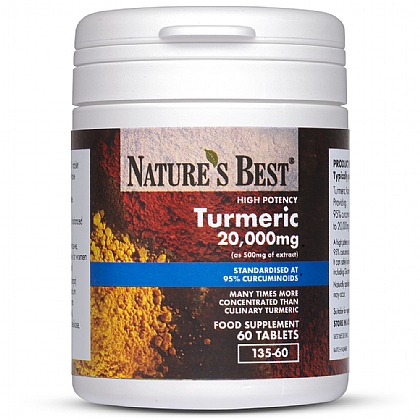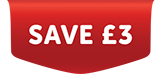 Turmeric 20,000mg, 95% curcumins
4.8/5 based on

1753 customer reviews
60 tablets, 1-a-day, 2 month's supply
A perfect partner to glucosamine. Also used as a digestive. One of the UK's strongest and purest one-a-day formulas.
From £14.95
View Product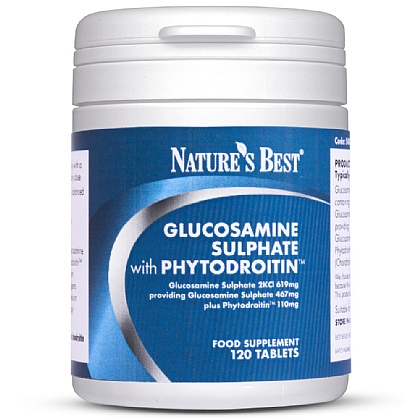 Glucosamine & Chondroitin, Fast Release Formula
4.8/5 based on

1074 customer reviews
360 tablets, 2-3 tablets daily, 4 + month's supply
Great combination providing full strength glucosamine sulphate and pure chondroitin. UK made tablets for freshness and purity. Fantastic value.
From £10.95
View Product
By
Barry Mcquire
, 08 Jul 2020
Still awaiting arrival. Weeks
Recommend to a friend: Yes
Thank you for taking the time to leave a review.

I can confirm that this product was out of stock at the time of ordering and I am sorry if you were not informed of this. I have requested that a member of our Customer Services contacts you regarding this.
Nature's Best Nutrition Advice:
How much has this product helped you?
By
Roger Pell
, 22 Jun 2020
Recommend to a friend: Yes
How much has this product helped you?
By
Anonymous
, 18 May 2020
To ensure I get all necessary protein. Being a non-meat eater and disliking eggs I can easily eat less protein than I need. I work with horses which is a physically strenuous job and so the protein bars help me get all the nutrients I need.
Recommend to a friend: Yes
How much has this product helped you?
"Nice"
By
Anonymous
, 17 May 2020
One bar will last me two days
Recommend to a friend: Yes
How much has this product helped you?
"very filling - half a bar enough at a time"
By
Doreen Hannaford
, 16 May 2020
to get protein
Recommend to a friend: Yes
How much has this product helped you?