Multi-Guard® Active
The best one-a-day, high potency Multi for active adults
A complete formula, emphasising 28 active nutrients
With B vitamins and iron, which help release energy from food
Great one-a-day formula
For people with low energy, slimmer's, active adults
Product ID: 577W
A complete formula, emphasising 28 active nutrients
With B vitamins and iron, which help release energy from food
Great one-a-day formula
For people with low energy, slimmer's, active adults
Product Information
Vitamins and minerals are important for physical development and performance and play an essential role in helping support energy metabolism, muscular contraction and hormone production.

We've rounded up the key nutrients to produce a comprehensive all-in-one multi which is unbeatable in both the number and level of nutrients.

With a wide range of B vitamins for energy and immune support from vitamins C, D and minerals like zinc it's hard to find a multi that beats Multi-Guard® Active. And it's a great multi not only for busy people, but also for anyone on a weight loss diet concerned their diet might leave them low in specific nutrients like the minerals calcium. Others will appreciate the inclusion of well-researched nutrients like vitamin K for the role it plays in bone health and vitamin C for the normal function of cartilage and normal collagen formation. What really makes Multi-Guard® Active really stand out is its unique ORAC blend; unrivalled in terms of its antioxidant content. This powerful blend helps defend against free radical damage from heavy exercise regimes, air pollution and the action of sunlight.

In addition to using premium grade nutrients, each ingredient within Multi-Guard® Active has been included at its optimum dosage – with each dosage clearly listed. Compare this to other multi vitamins where the compound weights are given, suggesting higher potencies when they're actually weaker!

Why not give it a try? If you are not completely happy – we will give you your money back.


Daily Intake
Take 1 tablet daily with a meal. Do not exceed recommended daily dose.
Food supplements should not replace a balanced diet and healthy lifestyle.
Formula
Riboflavin (Vitamin B2)
25mg
Pantothenic Acid (Vitamin B5)
24mg
Ingredients
DiCalcium Phosphate, Calcium Carbonate, Cellulose, Vitamin C (Ascorbic Acid), Vitamin E (dl-alpha Tocopherol Acetate), Magnesium Oxide, Tablet Coating (Hydroxypropyl Methylcellulose, Cellulose, Colours: Titanium Dioxide & Iron Oxide), ORAC Blend1 (Green Tea (Camellia sinensis), Grape Seed (Vitis vinifera) & Rosemary (Rosmarinus officinalis) Extracts), Zinc Citrate, Anti-caking Agents (Silicon Dioxide, Stearic Acid & Magnesium Stearate), Iron (Ferrous Fumarate), Thiamine Mononitrate, Crosslinked Cellulose Gum, Niacin (Nicotinamide), Pantothenic Acid (Calcium Pantothenate), Riboflavin, Inositol, Rutin, Choline Bitartrate, Vitamin B6 (Pyridoxine Hydrochloride), Chromium Chloride, Para Amino Benzoic Acid, Vitamin A Acetate2, Acacia, Vitamin D33, Copper Sulphate, Vitamin B12 (Cyanocobalamin), Selenium (L Selenomethionine & Sodium Selenite), Manganese Citrate, Vitamin K1, Folic Acid, Sodium Molybdate, Potassium Iodide, Biotin.

1 Provides 690 ORAC super-antioxidant units
2 With antioxidant dl-alpha Tocopherol
3 With antioxidant d-alpha Tocopherol
Suitable For
This product is suitable for all adults.
This product is suitable for vegetarians and vegans.
Cautions/Allergies
This product is free from wheat, yeast, dairy, soya, nuts and shellfish.
This product is free from gluten containing ingredients.
This product contains iron, which, if taken in excess, may be harmful to very young children. Keep out of sight and reach.
Do not take if pregnant or breast feeding.
Questions & Answers (0)
You Could Also Consider These Weight Loss Supplements Products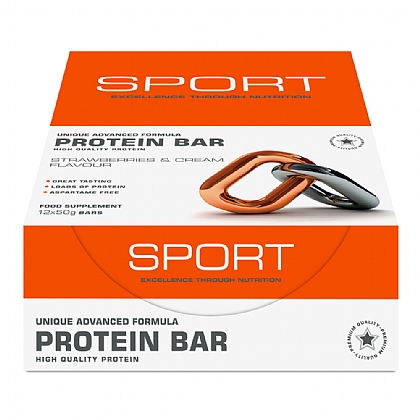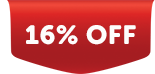 Strawberries & Cream Protein Bars, With 18g Of Protein
4.9/5 based on

22 customer reviews
So tasty, you won't believe they're good for you
These delicious, creamy protein bars are a healthy replacement to biscuits and chocolate. 18g of protein per bar – the perfect snack or after-exercise nibble.
£18
£15
Add to basket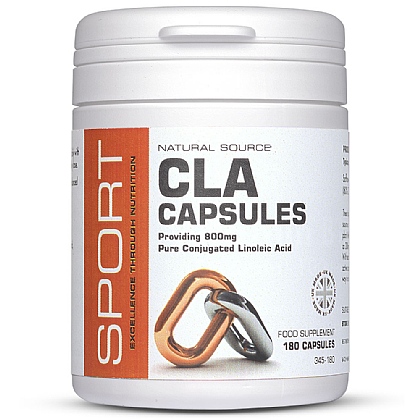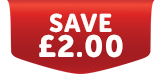 CLA Capsules 1000mg, A Naturally Occurring Fatty Acid
4.7/5 based on

25 customer reviews
180 Capsules, 3+ Month's Supply
A concentrated form naturally derived from safflowers. Standardised to provide a minimum of 800mg pure CLA per capsule. A convenient source from just 20p/day.
£16.50
£14.50
Add to basket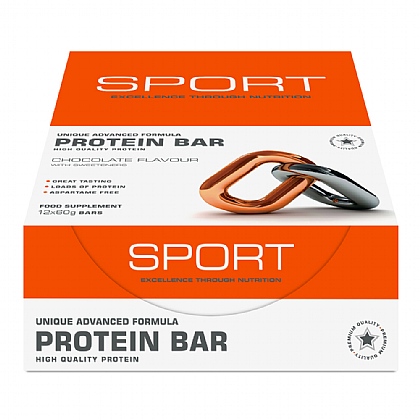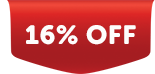 Chocolate Protein Bars, Great Tasting With 21g Of Protein
4.8/5 based on

84 customer reviews
Perfect As A Snack Or After Exercise, 12 Bars
High protein, great tasting bars, providing over 21g of protein with a smooth fudge like filling. Useful when training or for slimmers.
£18
£15
Add to basket
"This is our daily health product"
By
Elizabeth Shephard
, 15 Mar 2019
My partner and and I waned a vitin tablet on reading about natures best we decided to try multi guard active, we have found a big difference more energy not tired our skin nails hair have all improved will continue taking these tablets
Recommend to a friend: Yes
How much has this product helped you?
"Multi Guard - Multi Vitamin"
By
Anonymous
, 27 Jan 2015
Why do you use this product Multi-Guard® Active ?
If you forget to take your pills, go for this. Its a great one a day multi! Haven't forgotten it yet! Its always good to know I've got this supporting my health when I am unable to prepare good quality meals. Life is busy and my kids come first.

Recommend to a friend: Yes
How much has this product helped you?
"Multi Guard"
Why do you use this product Multi-Guard® Active ?
I have been taking these for a couple of months now and feel so much better. I have more energy and generally just feel healthier.

Recommend to a friend: Yes
How much has this product helped you?
"Multi Active"
By
George S
, 24 Oct 2014
Why do you use this product Multi-Guard® Active ?
Taking a good multi vitamin is helping me with my training. It has boosted my energy levels and I have also found I am not snacking so much as my sigar levels are now more stable. This is a great choice and I think a good price too.
Recommend to a friend: Yes
How much has this product helped you?
"Great Multivitamin"
By
Sanderson
, 24 Sep 2014
Why do you use this product Multi-Guard® Active ?
I have tried so many different multi vitamin tabs but these are by far the most impressive. I take just 1 tablet daily and have already noticed an improvement in my health and general wellbeing.
Recommend to a friend: Yes
How much has this product helped you?