Vagisan Moisturising Cream
Product Information
Vagisan Moisturising Cream is a smooth, white cream developed for use in symptoms of vaginal dryness. Vagisan Moisturising Cream contains no hormones (oestrogens) and can therefore be used alongside hormone replacement therapy or during the menopause with vaginal creams or pessaries that do contain hormones (oestrogen). Thanks to the addition of lactic acid, the cream is set at a pH of 4.5. As a result, Vagisan Moisturising Cream helps maintain a natural pH within the vagina.
Description
Moisturising cream for vaginal dryness. Two effects contribute towards the relief of vaginal dryness by Vagisan Moisturising Cream: The cream has a high water content, thereby moisturising the skin within the vagina and external genital area. Nourishing lipids (fats) keep the skin supple. Regular use of Vagisan Moisturising Cream can help prevent irritation and inflammation within the vagina and external genital area. The cream can also be used for vaginal dryness before sexual intercourse. Based on the latest findings, tear strength of condoms and caps/ diaphragms (made of latex or polyurethane or polyisoprene) can be compromised with simultaneous use of Vagisan Moisturising Cream. Therefore, as a precautionary measure, the cream should not be used with condoms or caps/ diaphragms. In women wishing to conceive, there are no contraindications to using Vagisan Moisturising Cream for vaginal dryness, as sperm motility is not impaired.
Usage
Can be used inside the vagina (with an applicator) and on the external genital area. For use inside the vagina, fill the applicator one-half full with the cream and apply inside the vagina, preferably before going to bed. It can be used once a day or less often (such as 2-3 x per week), depending on individual symptoms. We recommend wearing a panty liner when using this product. To care for the external genital area and the vaginal opening, Vagisan Moisturising Cream can be applied directly several times per day as needed. It may be used during pregnancy and while breastfeeding. For vaginal dryness, it can be applied as needed prior to intercourse.
Ingredients
Aqua, Benzyl Alcohol, Cetearyl Alcohol, Cetyl Palmitate, Lactic Acid, Octyldodecanol, Polysorbate 60, Sodium Lactate, Sorbitan Stearate
Suitable For
This product is suitable for women.
Cautions/Allergies
Always consult your doctor in case of severe symptoms or pain in the vaginal and external genital area, or in case of bleeding. Hormonal treatment may be necessary in the form of vaginal cream or pessaries. Discuss this option with your doctor. You should also consult your doctor: in case of pain or burning when urinating, if you notice traces of blood on the toilet paper after a bowel movement or if you suspect a vaginal infection (discharge, severe burning, itching).
Frequently Asked Questions (0)
You Could Also Consider These Dryness Products
Replens Vaginal Moisturiser - 35g
Replens Vaginal Moisturiser provides relief from symptoms of vaginal dryness without containing hormones.
£10.62
Add to basket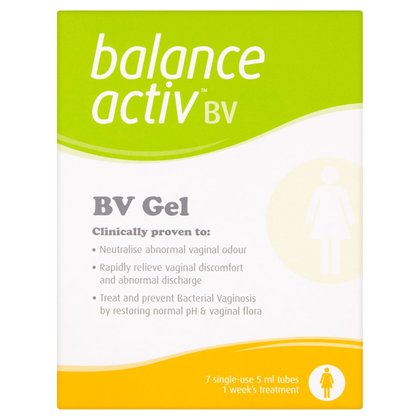 Balance Activ Vaginal Gel - 7 x 5ml
Restores & preserves the natural pH balance in the vagina. Contains no preservatives. Hormone free.
£9.69
RRP £10.20
Save £0.51 (5% OFF)
View Product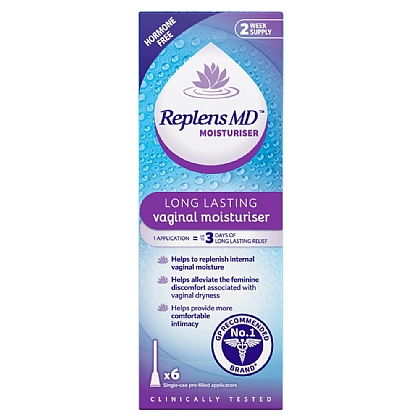 Replens Vaginal Moisturiser - 6 Applications
Replens Vaginal Moisturiser provides relief from symptoms of vaginal dryness without containing hormones.
£10.08
RRP £10.61
Save £0.53 (5% OFF)
View Product