Windsetlers - 24 Capsules
Windsetlers provide fast and effective relief from the discomfort, associated with trapped wind and indigestion.
Relieves gastro-intestinal gas
Fast acting
Easy to swallow soft gel capsules
Product Information
Description
Windsetlers are small, easy to swallow gel capsules that contain the active ingredient simeticone. This anti-foaming agent works by uniting all the small bubbles of gas that can get trapped among the stomach contents, and then forms large bubbles that are more easily expelled by burping or passing wind. Simeticone acts locally in the gut and is not absorbed into the bloodstream. Windsetlers Gel Capsules are sugar free and suitable for adults, the elderly and children.
Usage
Adults, the elderly and children: take 1-2 capsules, three to four times daily, or as required for relief. (Consult with your GP or pharmacist if you are unsure of how much to take).
Ingredients
Each soft gel capsule contains active ingredient: Activated Dimeticone 100mg. Also contains: Sodium Ethyl Parahydroxybenzoate (E215), Sodium Propyl Parahydroxybenzoate (E217), Colours (E142 and E104).
Suitable for / Cautions
Suitable For
Suitable For adults, the elderly and children.
Cautions/Allergies
Please note: Windsetlers contain sodium ethyl parahydroxybenzoate and sodium propyl parahydroxybenzoate, which may cause allergic reactions. For oral use only. Do not exceed the recommended dose. Keep out of the reach and sight of children.
You Could Also Consider These Tablets Products
Great Combinations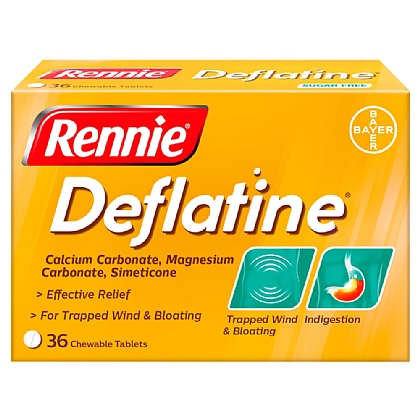 Rennie Deflatine Tablets - 36
Mint flavoured tablets. Provide relief from trapped wind & bloatedness.
£5.85
RRP £6.15
Save £0.30 (5% OFF)
Add to basket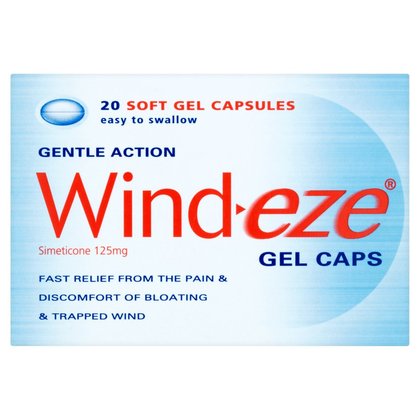 Wind-eze - 20 Capsules
Easy to swallow. Gentle action. For symptomatic relief of symptoms associated with gastrointestinal gas.
£4.06
RRP £4.27
Save £0.21 (5% OFF)
View Product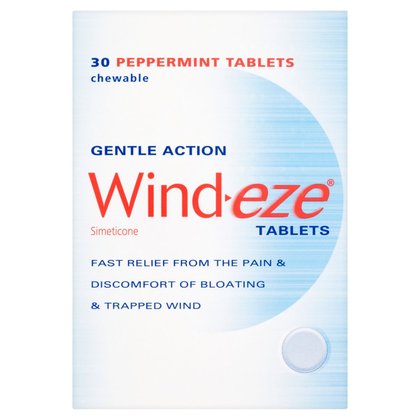 Wind-eze Chewable Tablets - 30
Wind-eze Chewable Tablets offer relief from the symptoms associated with gastrointestinal gas, which include flatulence, bloating, wind pains, and abdominal distension.
£4.06
RRP £4.27
Save £0.21 (5% OFF)
View Product