Night-Time Nutrition: 6 Foods to Help You Sleep at Night



Often overlooked, nutrition is an incredibly important factor in helping to regulate your sleeping patterns. Different components in certain foods can interact with your body, stimulating the production of sleep-promoting chemicals.

Here, we outline the six best foods you can eat before bed to improve your sleep quality.

What chemicals are involved in regulating the sleep cycle?
A range of enzymes, nutrients, amino acids, and hormones work together to promote optimal sleep and control your sleep-wake cycle. While many foods contain small amounts of these sleep-enhancing compounds, only some have high enough concentrations to impact sleep.

Sour cherry juice
Sour cherry juice is thought to support sleep because of its role in the production of melatonin — a critically important hormone that regulates your circadian rhythm and prepares the body for rest.ii Sour cherry also has anti-inflammatory and antioxidant properties which interact with cytokines (a group of proteins that influence sleep), which could also be why studies have found it to be beneficial for promoting quality sleep.iii

In order to influence sleep hygiene, you need to choose tart or sour varieties of cherries, as these contain greater concentrations of melatonin. As you would have to eat a lot of cherries to experience a change in your sleep, we recommend a high-strength, quality sour cherry juice instead.

To promote restful sleep, take 10ml (2 teaspoons) daily — the first in the morning, and the second one hour before bed.

Chamomile tea
Chamomile has long been used for its calming and soothing properties. A natural sedative, research has demonstrated chamomile's effectiveness at managing the symptoms of stress and anxiety, making it a helpful sleep aid.vi Experts believe the relaxing qualities of chamomile can be attributed to apigenin — an antioxidant that binds to specific receptors in the brain, and regulates the body's emotional responses and induces sleep.vii, viii

Almonds
A well-known health food, almonds can also support sleep quality. This is largely because they're a rich source of melatonin, which is essential for regulating the body's sleep-wake cycles and inducing rest at night.ix

Almonds are also high in magnesium — another essential compound for sleep. Not only does this mineral help the brain and body relax, but studies suggest it can improve overall sleep quality, too.x

If you want to eat almonds before bed, one handful should be enough to support sleep. Supplementing with magnesium — either MagAsorb® Ultra (Magnesium Citrate 150mg Tablet) or MagAsorb® 375 - One-A-Day Magnesium — can be an effective way of incorporating magnesium into your nutrition.xi

Bananas
Though bananas are usually considered an energy-boosting food, they're also packed with minerals and amino acids that can support sleep. Firstly, they contain magnesium and potassium — two important muscle relaxants that soothe the nervous system and ease the body into restful sleep.xii, xiii

Furthermore, bananas contain the amino acid L-tryptophan, which is converted to 5-HTP in the brain. In turn, 5-HTP is converted to serotonin — an important neurotransmitter that's indirectly involved in the production of melatonin, your sleep hormone.xiv

Having a banana before bed can help to relax the body and prepare it for sleep. Adding 5-HTP or magnesium supplements to your diet may further improve your sleep hygiene.xv

Kiwi fruit
According to a growing body of research, kiwi fruit may be one of the best foods to eat before bed.xvi

Research has established a compelling link between antioxidants and sleep, with data suggesting that low antioxidant levels are associated with poor sleep.xvii Experts surmise the antioxidants, vitamin C and carotenoids, may be responsible for kiwi fruit's sleep-promoting properties.xviii

Kiwi fruit is also rich in serotonin, which plays a critical role in sleep by interacting with melatonin, the body's sleep hormone.xix

Eating 1-2 medium kiwis before bed may help improve your sleep quality and quantity. To further enhance your nutritional reserves, you may want to consider taking a Vitamin C supplement.

Oily fish
Research suggests regularly consuming oily fish, such as tuna, salmon, mackerel, and trout, may improve sleep quality, decrease sleep latency, and enhance daytime performance.xx

Oily fish aside has a substantial vitamin D content. Experts believe the combination of vitamin D and omega-3 fatty acid in oily fish may improve sleep quality as both are reported to increase the production of serotonin.xvi,xxi

To support sleep, try eating a serving of oily fish before bed, two to three times per week. A high-strength fish oil and vitamin D supplement may help cover any nutritional shortfalls, too.

Diet is an important means of improving your sleep hygiene. To reap the benefits of the sleep-promoting foods outlined above, consume them 2-3 hours before bed. This way, you will avoid digestive issues, such as acid reflux, that may disrupt sleep. There are also certain foods you can avoid in order to sleep better at night.

To learn more about how to enhance your sleep hygiene, explore the rest of our dedicated sleep resources.


References:
Huizen. J. & Marengo. K. (2019). The best foods to help you sleep through the night. Medical News Today. Available online: https://www.medicalnewstoday.com/articles/324295.php

Zeng. Y., Yang. J., et al. (2015). Strategies of Functional Foods Promote Sleep in Human Being. Current Signal Transduction Therapy. 9(3), 148-155.

Halson. S., (2014). Sleep in Elite Athletes and Nutritional Interventions to Enhance Sleep. Sports Medicine. 44(S1), 13-23.

Pigeon. W., Carr. M., et al. (2015). Effects of a Tart Cherry Juice Beverage on the Sleep of Older Adults with Insomnia: A Pilot Study. Journal of Medicinal Food 13(3), 579-583.5

Losso. J., Finley. J., et al. (2018). Pilot Study of the Tart Cherry Juice for the Treatment of Insomnia and Investigation of Mechanisms. American Journal of Therapeutics. 25(2), .e194-e201.

Cho. M., Min. E., et al. (2013). Effects of Aromatherapy on the Anxiety, Vital Signs, and Sleep Quality of Percutaneous Coronary Intervention Patients in Intensive Care Units. Evidence-Based Complementary and Alternative Medicines. 1-6.

Gupta. S., et al. (2013). Chamomile: A herbal medicine of the past with a bright future. Molecular Medicine Reports. 3(6).

Chang. S. & Chen. C.. (2015). Effects of an intervention with drinking chamomile tea on sleep quality and depression in sleep disturbed postnatal women: a randomized controlled trial. Journal of Advanced Nursing. 72(2), 306-315.

Zick. S., Wright. B., et al. (2011). Preliminary examination of the efficacy and safety of a standardized chamomile extract for chronic primary insomnia: A randomized placebo-controlled pilot study. BMC Complementary and Alternative Medicine. 11(1).

Meng. X., Li. Y., et al. (2017). Dietary Sources and Bioactivities of Melatonin. Nutrientse. 9(4),.367.

Boomsma. D. (2008). The magic of magnesium. Int J Pharm Compd. 12(4), 306-9.

Abbasi. B., Kimiagar. M., et al. (2019). The effect of magnesium supplementation on primary insomnia in elderly: A double-blind placebo-controlled clinical trial. J Res Med Sci. 17(12), 1161-9.

Wienecke. E. & Nolden. C., et al. (2016). Long-term HRV analysis shows stress reduction by magnesium intake. MMW Fortschr Med. 158(Suppl 6), 12-16.

Richard. D., Dawes. M., et al. (2009). L-Tryptophan: Basic Metabolic Functions, Behavioral Research and Therapeutic Indications. International Journal of Tryptophan Research. 2, .IJTR.S2129.

(2019). Foods with Calcium and Potassium Help You Sleep. Disabled World. Available online: https://www.disabled-world.com/health/neurology/sleepdisorders/help-sleeping.php

St-Onge. M., Mikic. A. & Pietrolungo. C.. (2016). Effects of Diet on Sleep Quality. Advances in Nutrition. 7(5), 938-949.

Everson. C., Laatsch. C. & Hogg. N.. (2015). Antioxidant defense responses to sleep loss and sleep recovery. American Journal of Physiology-Regulatory, Integrative and Comparative Physiology. 288(2), R374-R383.

Lin. H., et al. (2019). Effect of kiwifruit consumption on sleep quality in adults with sleep problems. Asia Pac J Clin Nutr. 20(2), 169-74.

Dugovic. C. (2019). Role of serotonin in sleep mechanisms. Rev Neurol (Paris). 157(11 Pt 2), .S16-9.

Hansen. A., Dahl. L.. (2014). Fish Consumption, Sleep, Daily Functioning, and Heart Rate Variability. Journal of Clinical Sleep Medicine.

Patrick. R., Ames. B.. (2015). Vitamin D and the omega-3 fatty acids control serotonin synthesis and action, part 2: relevance for ADHD, bipolar disorder, schizophrenia, and impulsive behavior. The FASEB Journal. 29(6), 2207-2222.
Related Posts
---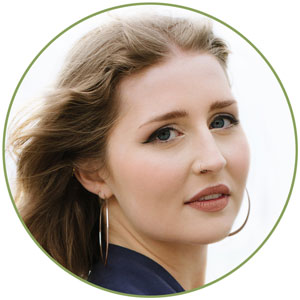 Olivia
Olivia Salter has always been an avid health nut. After graduating from the University of Bristol, she began working for a nutritional consultancy where she discovered her passion for all things wellness-related. There, she executed much of the company's content marketing strategy and found her niche in health writing, publishing articles in Women's Health, Mind Body Green, Thrive and Psychologies.

View More