Bazuka Extra Strength Gel (GSL) - 6g
Bazuka Extra Strength Gel has been formulated for the treatment and prevention of warts, verrucas, corns and calluses. It offers the same benefits as Bazuka Gel but in a higher strength formulation, with over twice the amount of salicylic acid.
Extra Strength treatment
water resistant
Once daily
Product Information
Usage
Carefully apply a thin coating (1 or 2 drops) of gel to the surface of the verruca, wart, corn or callus once every night, and allow to dry.
Ingredients
Salicylic Acid (26.0% w/w). Lactic Acid. Camphor. Pyroxylin. Ethanol. Ethyl Acetate.
Suitable for / Cautions
Suitable For
Suitable for adults and children aged 2 and over
Cautions/Allergies
Keep out of the reach and sight of children. Keep away from the eyes. Not suitable for use on birthmarks, moles, warts with hairs growing from them, or any other spots. Do not use if sensitive to any of the ingredients. Highly flammable, keep away from flames. Do not store above 25¦C.
You Could Also Consider These Warts Products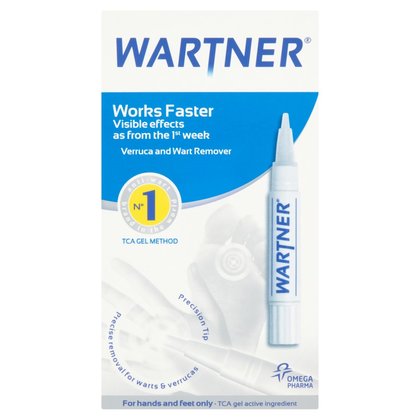 Wartner Verruca and Wart Remover - 1.5ml
Wartner Wart and Verruca Remover effectively removes verrucas and warts, upon the first week of application.
£9.49
RRP £9.99
Save £0.50 (5% OFF)
Add to basket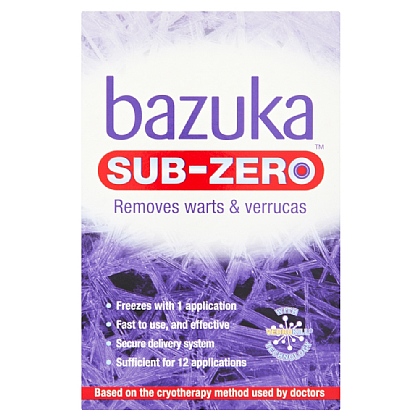 Bazuka Sub-Zero - 50ml
Bazuka Sub-Zero is a home use µfreezeã treatment for verrucas and warts.
£12.57
RRP £13.23
Save £0.66 (5% OFF)
View Product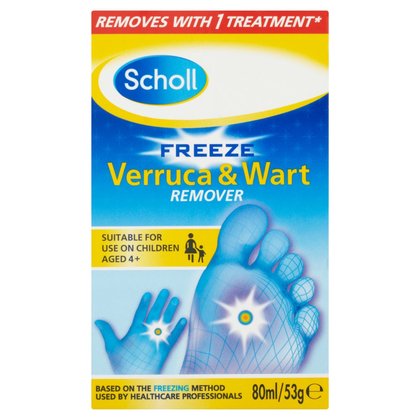 Scholl Freeze Verruca & Wart Remover - 80ml
Scholl Freeze Verruca & Wart Remover rapidly freezes the core of the verruca or wart on the spot, with one single treatment.
£14.25
RRP £15
Save £0.75 (5% OFF)
Add to basket