Product Information
Witch Cleansing and Toning Wipes quickly remove make up and dirt to reveal cleansed, tingling skin that feels soft and supple.


Description
Witch Cleansing and Toning Wipes contain extracts of witch hazel, which naturally cleanses, tones and soothes. Ideal for people on the go, theseásoft wipes are easy to use andáprovide quick convenient cleansing. Gently removing make up and dirt, Witch Cleansing Wipes ensure skin feels soft, supple and perfectly balanced.
Usage
Use Witch Cleansing and Toning Wipes upon the face to remove all traces of make up and dirt, avoiding the delicate eye area. Ensure the pack is resealed to keep the moisture in.
Ingredients
Contains active ingredient: Witch Hazel. Also contains: Aqua, Hamamelis Virginiana Water, Propylene Glycol, Polysorbate 20, Sodium Citrate, Citric Acid, Disodium EDTA, Parfum, Hexyl Cinnamal, Linalool, Benzoic Acid, Phenoxyethanol, Dehydroacetic Acid.
Suitable For
Suitable For all skin types, especially oily/combination skin.
Cautions/Allergies
Use with caution on sensitive skin. Avoid contact with the eyes. For external use only.
Frequently Asked Questions (0)
You Could Also Consider These Cleanser & Toners Products
Great Combinations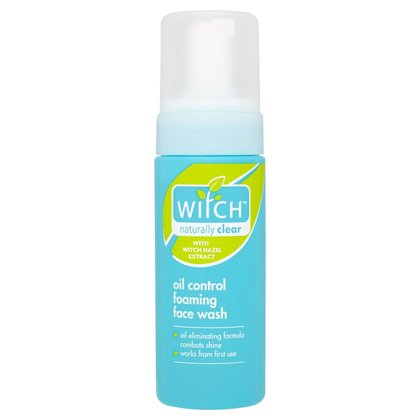 Witch Foaming Face Wash 150ml
Unblocks pores. Oil eliminating formula. Combats shine. Works instantly.
£3.89
RRP £4.09
Save £0.20 (5% OFF)
View Product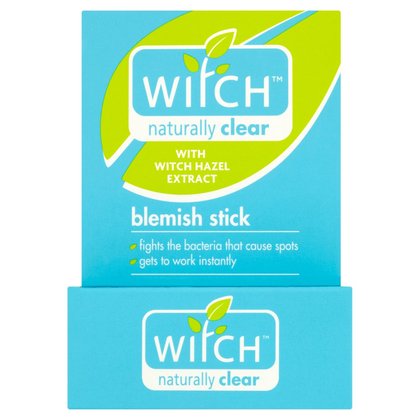 Witch Blemish Pen 8ml
Easy and convenient. Quickly reduces spots and redness. Great for all skin types.
£3
RRP £3.16
Save £0.16 (5% OFF)
View Product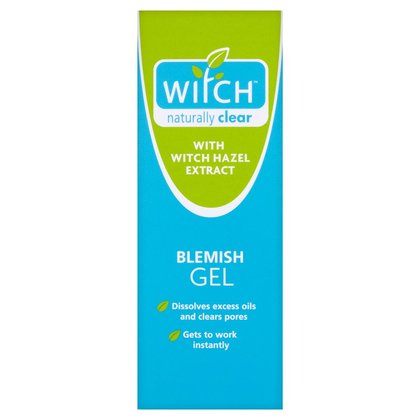 Witch Blemish Gel 35ml
Dissolves excess oils and clears spots. Works instantly. Oil-free.
£3.49
RRP £3.67
Save £0.18 (5% OFF)
View Product