Freederm Gel - 10g
Clinically proven
reduces redness
With B3
Clinically proven
reduces redness
With B3
Product Information
Freederm Gel is a translucent topical gel containing the active ingredient nicotinamide. It targets spots and acne prone areas with an anti-inflammatory action


Description
Freederm Gel includes a unique hydro-gel formulation, which is less drying than most other spot and acne treatments. This fragrance-free, topical gel works by penetrating the skin where it eventually reaches the sebaceous glands - the glands that produce oil in your skin. With an anti-inflammatory action, Freederm doesn't just deal with visible spots, but also helps stop those that are just starting to form too!
Usage
Apply to the affected and surrounding skin after cleansing, twice a day (once in the morning and once in the evening). Gently dry with a clean towel.
Ingredients
Active ingredient: 4% w/w Nicotinamide. Also includes: Aluminium Magnesium Sillicate. Hypromellose. Citric Acid. Polyoxethylene Laurel Ether. Ethanol. Water.
Suitable For
Suitable For adults and teenagers.
Cautions/Allergies
Keep out of the reach & sight of children. Do not store above 25¦C. Always replace the cap tightly after use. Do not use after the expiry date stated on the pack.
Frequently Asked Questions (0)
You Could Also Consider These Blemish Products
Great Combinations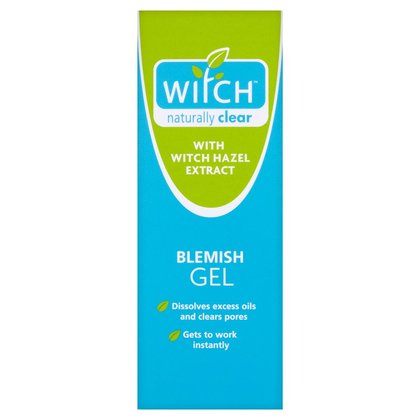 Witch Blemish Gel 35ml
Dissolves excess oils and clears spots. Works instantly. Oil-free.
£3.49
RRP £3.67
Save £0.18 (5% OFF)
View Product