Product Information
Flexitol Cuticle & Nail Cream has an extra rich emollient with moisturising properties. It makes it easy to condition cuticles and smooth away dry, ragged edges. By restoring the skin's natural moisture balance, this effective formulation helps to reduce hang nails, promote nail growth and keep cuticles soft and pliant.


Description
Flexitol Cuticle & Nail Cream helps condition severely dry and brittle nails and cuticles. Extreme dryness around the nail and cuticles leads to hang nails and splitting of the skin, which can be very painful, embarrassing and potentially difficult to overcome. Like the skin on the rest of the body, dry and cracked cuticles can be the result of exposure to allergens, irritants, medication, changes in temperature or constant washing of the hands.
Flexitol Cuticle & Nail Cream includes extra rich emollient and moisturising properties, which conditions the nails and keeps the cuticles soft and pliant, while promoting nail growth. Ideal for split fingers, Flexitol Cream smooth's away dry, ragged edges.
Usage
Massage into cuticles and base of nails daily.
Ingredients
Aqua, Lanolin, Cera Microcristallina, Decyl Oleate, Urea, Sodium Lactate, Propylene Glycol, Dicocoyl Pentaerythrityl, Distearyl Citrate, Glyceryl Oleate, Dimethicone, Triethanolamine, Carbomber, Lactic Acid, Phenoxyethanol, Aluminum Stearates, Benzyl Alcohol, Parfum, Propyl Gallate, BHA, BHT, Cirtic Acid.
Suitable For
Suitable For adults.
Cautions/Allergies
For external use only. Avoid contact with the eyes. Keep out of the reach of children. Always replace cap after use. Do not use if the skin is badly cracked, inflamed or bleeding. Stop using this product if you develop redness or itching.
Frequently Asked Questions (0)
You Could Also Consider These Nail Care Products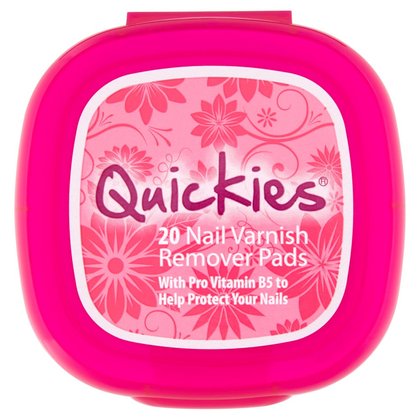 Quickies Nail Varnish Remover Pads - 20
Quickies Nail Varnish Remover Pads effectively remove all traces of nail varnish, quickly.
£2.21
RRP £2.33
Save £0.12 (5% OFF)
View Product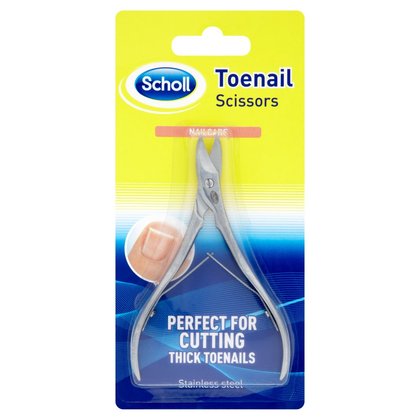 Scholl Toe Nail Scissors
Scholl Toe Nail Scissors are ergonomically designed to provide the precision and sharpness of scissors with the strength and durability of pliers.
£7.59
RRP £7.99
Save £0.40 (5% OFF)
View Product
Great Combinations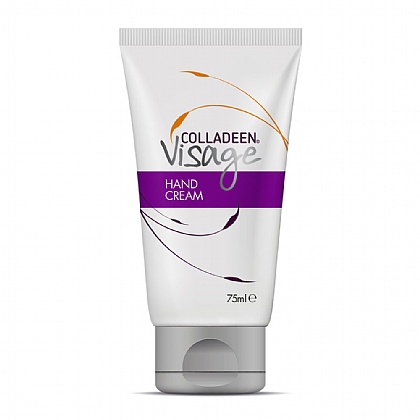 Colladeen® Visage Hand Cream, With Vitamin E, Ginger & Aloe Vera
Nourishing & Hydrating Formula, 75ml
Easily absorbed and non-greasy. This luxurious hand cream instantly soothes, hydrates and softens the skin. Enriched with nourishing coconut and jojoba oils to protect.
£7.95
View Product