Product Information
Eucerin Dry Skin Replenishing Cream 5% is an easily absorbed, daily and gentle skin moisturiser that visibly improves the appearance of dry skin, particularly around cracked areas on the hands and elbows. With regular use, skin is left feeling smooth and supple.


Description
Eucerin Dry Skin Replenishing Cream 5% is enriched with the active ingredient urea, a debriding agent that is naturally found in healthy skin. Urea acts by breaking down dead skin and pus, which then helps to loosen and shed hard or scaly skin. Dry, tight, rough and scaly skin conditions usually occur when the skin's natural urea levels are reduced with leads to further moisture loss.

Eucerin Dry Skin Replenishing Cream actively helps replenish the lost levels of urea and improves the skin's overall ability to retain moisture. In fact extensive clinical studies have proven it to be suitable for those with dry, very dry and eczema-prone skin.
Usage
Eucerin Dry Skin Replenishing 5% Urea Cream in the morning after cleansing. Suitable for use under make-up and for use after shaving.
Ingredients
Aqua. Urea. Glycerin. Caprylic/Capric Triglyceride. Cyclomethicone. Dimethicone. Pentaerythrityl Tetraisostearate. Triisostearin. Cetyl Alcohol. Sodium Lactate. Glyceryl Stearate. Benzyl Alcohol. PEG-40 Stearate. Biosaccharide Gum-1. Methylparaben. Lactic Acid. Lanolin Alcohol. Phenoxyethanol.
Suitable For
Suitable For adults.
Cautions/Allergies
Keep out of the reach and sight of young children. For external use only. Avoid contact with the eyes. Do not store above 25¦C. Avoid applying to weeping or broken skin.
Frequently Asked Questions (0)
You Could Also Consider These Emollients & Creams Products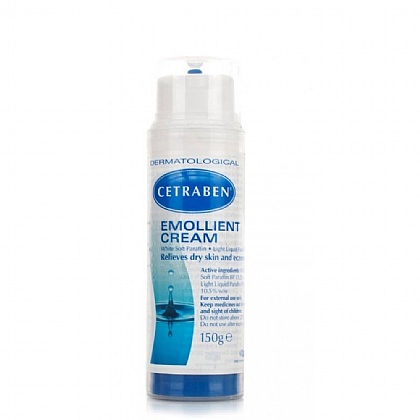 Cetraben Emollient Cream - 200ml
Non-greasy. Retains moisture in the skin. Contains White Soft Paraffin & Light Liquid Paraffin.
£5.69
RRP £5.99
Save £0.30 (5% OFF)
View Product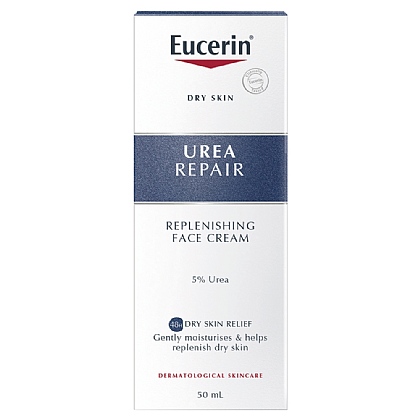 Eucerin Dry Skin Relief Face Cream 5% Urea - 50ml
Gentle moisturisation. Fragrance-free. Dermatologically tested. Easily absorbed. Reduces skin tightness.
£10.04
RRP £10.57
Save £0.53 (5% OFF)
View Product
Great Combinations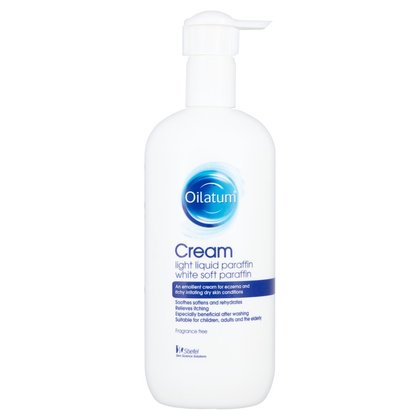 Oilatum Cream Pump - 500ml
Oilatum Cream is an emollient cream for the treatment of atopic eczema, contact dermatitis, senile pruritis, and dry, sensitive skin.
£9.50
Add to basket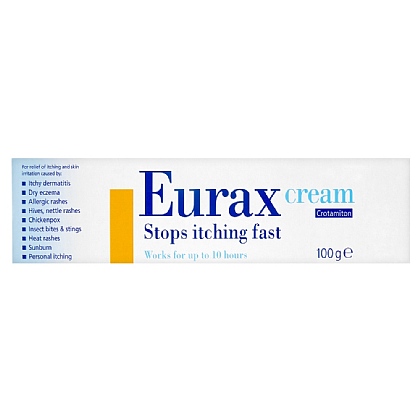 Eurax Cream - 100g
Non-greasy. Non-staining. Contains crotamiton. Stops itching fast. Works for up to 10 hours.
£7.45
Add to basket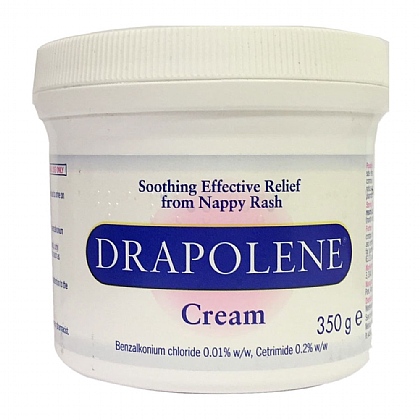 Drapolene Cream - 350g
Drapolene Cream has been formulated for topical use to help prevent & treat nappy rash without blocking the action of one-way nappy liners or disposable nappies.
£9.99
Add to basket