Coral coloured and lubricated natural rubber latex condoms. These condoms are straight walled and teat ended for a closer more comfortable fit.
100% electronically tested
Dermatologically tested
Nominal width 49mm
Product Information
Usage
Either of you can put the condom on the erect penis. Just make sure you put on the condom before you have any sexual activity. This helps to prevent an unplanned pregnancy and the possibility of catching sexually transmitted infections. Check the roll is on the outside. If it's on the inside, the condom is inside out. Squeeze the teat end of the condom so there's no air trapped inside. Still squeezing the teat, put the condom on top of the penis and roll it down with your other hand. If it starts to roll back up during sex, just roll it back down again straight away. If it comes off, stop and put a new condom on. Soon after ejaculation, and while the penis is still erect, the condom should be held firmly in place at the base of the penis before withdrawal. Then just take it off, wrap it in a tissue and put it in the bin. Please don't flush it down the toilet.
Ingredients
10 condoms
Great Combinations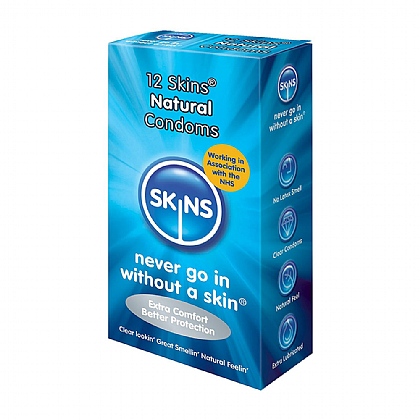 Skins Natural Condoms
Clear Looking, Great Smelling and Natural Feeling! Everyone would prefer not to wear a condom, but now more than ever they are essential wear and we all know the reasons why we should.
£6.64
RRP £6.99
Save £0.35 (5% OFF)
View Product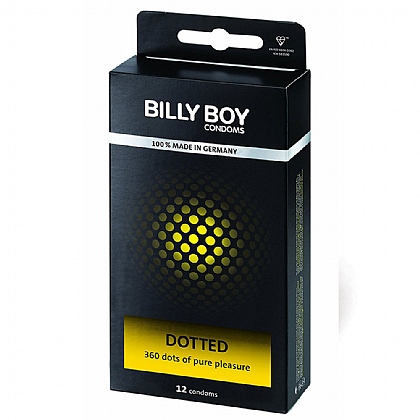 BILLY BOY Dotted Condoms
BILLY BOY Dotted condoms are ideal for those couples who want a bit more excitement in the bedroom.
£9.02
RRP £9.49
Save £0.47 (5% OFF)
View Product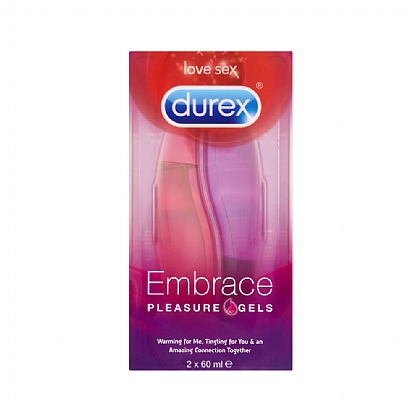 Durex Embrace Pleasure Gels
Durex Embrace brings a new dimension to sex for both you and your partner with 2 sensual pleasure gels subtly crafted with couples in mind.
£14.24
RRP £14.99
Save £0.75 (5% OFF)
View Product
You Could Also Consider These Condoms Products