The exact cause of PCOS is still unknown. Research in recent years has gained some insight on the causes of the condition. In this article we will touch on several of these causal factors. However, we want to stress that you don't need to squeeze yourself into one box. It is possible that you'll be able to identify with multiple underlying issues, but that's very normal.

Genetics
There's evidence pointing to a genetic component in the development PCOS.i Usually, these genetic variants elevate the production of sex hormones like luteinizing hormone (LH), as well as increasing androgens in your body.ii Other genetic traits are thought to decrease the follicle-stimulating hormones, which can disrupt the function of the ovaries.iii Genes involved in immune system responses, energy production, and insulin production and regulation have also been associated with causing PCOS.iv

These genetic characteristics don't always mean you will develop PCOS. Think about your genes as if they were lights in your house: in a very simple way, they can be switched on and off by environmental factors.v Individuals with these genetic components are more vulnerable to develop PCOS when the necessary environmental conditions are present.vi

Insulin resistance
In addition to genetic makeup, insulin resistance can also contribute to PCOS. In fact, 70 percent of sufferers showcase this characteristic.vii Insulin is your storage hormone: when you eat, your body acknowledges a spike in your blood sugar levels, and triggers insulin to drive excess glucose into your muscles and liver for later use.viii Insulin resistance is common amongst obese individuals and those with type 2 diabetes because they experience higher levels of circulating insulin. Often, this is because regular consumption of fatty, refined and processed foods can keep insulin levels at an all-time high. Understanding the link between type 2 diabetes and PCOS can help you to manage the condition in your day-to-day life.

High insulin levels cause the ovaries to overproduce androgens. Androgens are male sex hormones like testosterone. High levels of insulin also decrease levels of Sex Hormone Binding Globulin (SHBG) in the blood.ix, x SHBG readily absorbs up excess hormones in your body. So, if your levels are decreasing, the amount of testosterone in your body will be higher. This can contribute to acne, excess hair growth and weight gain.

It's worth noting that not all women with insulin resistance will develop PCOS. This is where scientists believe genes enter into the equation. It has been argued that women with a genetic trait that makes their ovaries and adrenal glands more sensitive to insulin will overproduce androgens, and thereby be more likely to develop PCOS.xi

Inflammation
Chronic inflammation is thought to be another causal factor of PCOS, as it proliferates insulin resistance, increases androgens and may even stop ovulation altogether.xii, xiii Low-grade inflammation can irritate your body in several ways such as food intolerances, poor gut health, physical stress and environmental toxins. If you have this kind of inflammation, it's possible that you'll suffer from skin problems, irritable bowel syndrome, sore joints, asthma, or digestive issues in conjunction with PCOS.

Weight
Generally speaking, overweight and obese women are more likely to experience reproductive disturbances.xiv There's strong research to suggest that obese women are more susceptible to infertility, menstrual irregularity and PCOS than normal-weight women. This is because excess weight triggers androgen production.xv During a recent trial in Spain, researchers found that PCOS was five times more common amidst overweight and obese women seeking weight loss advice, compared to that of the general population.xvi The study highlighted that obesity is a significant risk factor in the development of PCOS. If you're trying to lose weight but struggle with staying motivated, take a look at our top tips for losing weight with PCOS.

Final thoughts
While more research is needed, it's clear that PCOS can be impacted by a number of factors such as the above mentioned. Each cause often works in tandem. Fortunately, a number of these causes can be managed effectively.

To learn more about managing PCOS, explore the rest of our hub here.



References:
Amato. P. & Simpson. J.L. (2005). The genetics of polycystic ovary syndrome. Best Pract Res Clin Obstet Gynaecol. ;18:707–718.

U.S National Library of Medicine. (2018). Polycystic ovary syndrome. Available online: https://ghr.nlm.nih.gov/condition/polycystic-ovary-syndrome#genes

Prapas. N., Karkanaki. A., Prapas. I., Kalogiannidis. I., Katsikis. I., Panidis. D. (2009). Genetics of Polycystic Ovary Syndrome. Hippokratia, 13. (4), 216–223.

Prapas, F.D, et al. Genetics of Polycystic Ovary Syndrome. 216-223.

Weinhold. B. (2006). Epigenetics: The Science of Change. Environmental Health Perspectives, 114 (3), A160–A167.

Ilie. I.R, Georgescu. C.E. (2016). Polycystic Ovary Syndrome-Epigenetic Mechanisms and Aberrant MicroRNA. Adv Clin Chem. 71:25-45.

Freeman. R, Pollack. R, Rosenbloom. E. (2010). Assessing impaired glucose tolerance and insulin resistance in polycystic ovarian syndrome with a muffin. Endocr Pract. 2010 Sep-Oct; 16(5): 810-7.

Diabetes.co.uk. (2018). Insulin Resistance. Avaliable online: https://www.diabetes.co.uk/insulin-resistance.html

Nestler. J.E, Jakubowicz. D.J, Falcon de Vargas. A, Brik. C, Quintero. N, Medina. M. (1998). Insulin Stimulates Testosterone Biosynthesis by Human Thecal Cells from Women with Polycystic Ovary Syndrome by Activating Its Own Receptor and Using Inositolglycan Mediators as the Signal Transduction System. The Journal of Clinical Endocrinology & Metabolism. 83 (6): 2001–2005.

Daka B, et al. (2016). Effects of intraperitoneal insulin versus subcutaneous insulin administration on sex hormone-binding globulin concentrations in patients with type 1 diabetes mellitus. Endocr Connect. 5:136-142.6.

Legro. R.S, Driscoll. D, Strauss. J.F, Fox. J, Dunaif. A. (1998). Evidence for a genetic basis for hyperandrogenemia in polycystic ovary syndrome. Proceedings of the National Academy of Sciences, 95. (25), 14956-14960.

University of Illinois Today. (2017). Does chronic inflammation contribute to PCOS? Available online: https://today.uic.edu/does-chronic-inflammation-contribute-to-pcos

Science Daily. (2017). Type 2 Diabetes: Inflammation, Not Obesity, Cause Of Insulin Resistance. Available online: www.sciencedaily.com/releases/2007/11/071106133106.htm

Sam. S. (2007). Obesity and Polycystic Ovary Syndrome. Obesity Management. 3(2), 69–73.

Sam. S. (2007). 69-73.

Alvarez-Blasco. F, Botella-Carretero. J.I, San Millan. J.L, Escobar-Morreale. H.F. (2006). Prevalence and characteristics of the polycystic ovary syndrome in overweight and obese women. Arch Intern Med. 166:2081–2086.
Related Posts?


Disclaimer: The information presented by Nature's Best is for informational purposes only. It is based on scientific studies (human, animal, or in vitro), clinical experience, or traditional usage as cited in each article. The results reported may not necessarily occur in all individuals. Self-treatment is not recommended for life-threatening conditions that require medical treatment under a doctor's care. For many of the conditions discussed, treatment with prescription or over the counter medication is also available. Consult your doctor, practitioner, and/or pharmacist for any health problem and before using any supplements or before making any changes in prescribed medications.
---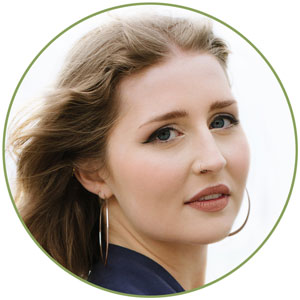 Olivia
Olivia Salter has always been an avid health nut. After graduating from the University of Bristol, she began working for a nutritional consultancy where she discovered her passion for all things wellness-related. There, she executed much of the company's content marketing strategy and found her niche in health writing, publishing articles in Women's Health, Mind Body Green, Thrive and Psychologies.

View More