Struggling with weight loss? We get it. Slimming down can be an uphill struggle – there's nothing groundbreaking or novel about that, but it can be an even harder feat if you have PCOS. Indeed, this chronic condition leads to higher concentrations of oestrogen in the body, which in turn causes fat to cling in stubborn places – often causing weight gain from simply living your life in the same way you did beforei. If you have gained weight or were overweight before being diagnosed with PCOS, research now proposes that shedding those excess pounds may actually improve many of your PCOS symptoms.

Slimming down to a healthy weight is thought to reduce insulin resistance, regulate menstrual cycles, restore ovulation, improve fertility, bolster emotional wellbeing and reduce risk factors for heart disease and diabetesii. So despite the inevitable blood, sweat and tears, dropping a dress size can cause it seems to be a worthy investment if you suffer from PCOS and are carrying a few extra pounds.

Shedding excess weight isn't just about deprivation or counting calories – oh no. The key to long- lasting weight loss is maintaining motivation and momentum. To do this, you must focus on when, what and how you eat – it's as simple as that. This approach will help fight the tiredness, irritability and cravings that can grind you down and lead you astray. So if you're stuck in a cycle of perpetual dieting disasters (and let's face it: we've all been there), get ready to arm yourself with these simple survival techniques.

Break the fast
Do you skip breakfast? It may sound counterintuitive, but bypassing breakfast isn't a clever calorie-cutting ploy – it could actually be detrimental to your weight loss efforts. A nutritionally dense, well-balanced breakfast is the key to kickstarting a healthy day because it balances your blood sugar levels, which tend to run short when you first wake up. Low glucose levels trigger the release of your stress hormones, and these subsequently hit the body with powerful cravings for refined carbohydrates and sugary treatsiii. Ideally, your breakfast should include a combination of protein and healthy fats to prevent the mid-morning crash, as this can throw you off your weight-loss tracks. Try starting your morning with a vegetable omelette and avocado, or Greek or coconut yoghurt with grated apples, nuts and cinnamon and berries. Or why not add in some hormone-happy foods for an endorphin kick first thing in the morning?

Smart snacking
To snack or not to snack – that's the age-old question. For many people, snacks are brilliant energy boosters that tide them over between meal times, but for others, they can quickly foster unhealthy eating habits and encourage overindulgence. So, what's the verdict? Well, Public Health England now recommends that you should eat around two snacks a day, granted you're having them at regular intervalsiv. These small nuggets of energy are the key to controlling hunger pangs, regulating your appetite and helping you maintain weight loss motivation. Needless to say, this doesn't give you permission to indulge in refined, sugary treats – your snacks should be no more than 100 calories. But what does that amount translate into? The good news is that snacking doesn't have to be boring – the trick is to be inventive and creative with your 100 calories (yes – it's possible!) Here's some food for thought: nourishing, nutrient-dense snack ideas that fall around this mark.
Exotic fruits: Think passion fruit, figs, dragon fruit, lychees – or even just grapes and melon. Chop them up and mixed together to make a colourful, mouth-watering medley. These fruits are rich sources of vitamin C, potassium and fibre, so will pack a powerful punch to your nutrient reserves.

Roasted chickpeas with paprika: Hummus is the best thing since sliced bread – period, but using it at every snacking opportunity can get a bit tedious, right? Enter roasted chickpeas in all their golden glory. Simply add them to an oven dish with a little oil and a sprinkling of paprika, and watch them transform into crunchy, protein-filled treats.

Plain popcorn: Not just for scoffing in cinemas, popcorn is a brilliant everyday snack idea; it's low in calories, easy to whizz up and a natural whole grain. You can add a little dark chocolate, herbs, honey or paprika if you fancy.

Mini quiches: Make a selection of mini quiches or Spanish omelettes, and enjoy these as finger-food in between mealtimes. Add your favourite veggies and a little cheese for a small but mighty snack.
Protein powerhouses
If you're trying to lose weight, you can often be plagued with the sensation of never quite feeling satisfied or full enough. Sound familiar? Protein is the antidote here, and packing your plate with enough of it will help trigger the satiety response in your body, thereby helping you feel full. Ensure all your meals and snacks contain a rich source of protein – be it animal or plant-based, as this will stabilise your blood sugar levels and provide your body with a slow-release of energy. Meat, fish, eggs, quinoa, pulses, and nuts and seeds are all excellent protein sources.

Mindful eating
The content of your meals and snacks are central to staying in shape – that's a given, but what about your mealtime rituals? Mindful eating is firmly grounded in Buddhism and aims to reconnect you more profoundly to the entire eating experience. In very simple terms, the practice encourages you to appreciate every minute detail of food – its smells, textures, flavours and appearance. As you would image, the technique can bring food to life and cultivate an even deeper fondness of it. But the benefits don't just end there. Research now suggests that mindful eating is great for your waistline too, as it helps to combat binging, cravings and emotional eatingv. Remember: eat slowly, chewing every morsel of food; savour the stillness and silence of mealtimes; never eat while your distracted (you heard us, turn your phone off and back away from the TV); pay close attention to the flavour of every mouthful; and finally, try to rekindle a relationship with your food – think about the journey it's been on to reach your plate. Ultimately, mindfulness helps you tune into and track your feelings, which is central to maintaining weight loss motivation. It will encourage you to ask yourself: 'am I hungry, or am I simply craving food through boredom, frustration, or stress?' Practicing general mindfulness can also be a great way to increase self-esteem and boost your confidence.

Hydrate
When you're dehydrated, your body is hit with waves of tiredness, irritability, brain-fogginess and nagging headaches – symptoms that will eat away at your willpower down and commitment. Dehydration causes hunger pangs because your body compensates for the low energy caused by dwindling fluid levels. Unsurprisingly then, keeping your hydration levels topped up is key to letting so-called 'hunger' getting the better of you. There's no 'one-size-fits-all' amount you must drink on a daily basis – obviously, you have to factor in build and age, but guidelines suggest around 10 glasses per day. As a rule of thumb, aim for a quantity that turns your urine a pale colour. If water isn't your thing, try adding sliced citrus fruits or low sugar cordial to jazz it up. Fruit and veggies are also brimming with H20, so filling up on these will give your body an extra hydration boost.

Get moving
If you're juggling work, family commitments and socialising, exercise can feel like another chore on your never-ending to-do list. But physical activity is not only key to shifting the pounds; it's indispensable for filling you with motivation too. When you workout, the body releases feel-good hormones called endorphins, which flood the body with that 'get-up-and-go' sensation. If you feel energised and rejuvenated – not sluggish and lethargic, it's likely that you'll want to nourish your body and stick to a healthy eating plan. The good news is that getting your daily fix of movement doesn't have to be done in one big chunk. You can find easy ways to be more active during the day – anything that increases your heartbeat a little will help. You could walk, run or cycle to work; use your lunch break to go for a brisk walk with your colleagues; take the stairs instead of the lift, or do a quick burst of squats or lunges during TV adverts. Did you know Brits sit for an average of 8.9 hours per dayvi? Shocking, isn't it? Don't let this be you: set yourself reminders to take a movement break every 20 minutes. You could even invest in a pedometer or fitness tracker to spur you on.

Treat yourself
'Dieting' shouldn't take the magic away from food. And it certainly doesn't mean you can't have a treat once in a while. We all need to look forward to something, right? Otherwise, how can we stay motivated? A couple of squares of good quality dark chocolate works well as an after-dinner treat. Oh, and did we mention that it's rich in magnesium, which is excellent fuel for your mood too? Find out more about the role that magnesium plays in PCOS treatment here.

You can have the best intentions in the world, yet when the 3pm slump hits you, it can be tempting to ditch the diet in favour of a sugary pick-me-up. But this doesn't have to be the case. By practising some of the techniques we've discussed above, you can stabilise your energy levels, keep your mind sharp, and elevate your mood, thereby motivating you to achieve your weight loss goal and alleviate many of your PCOS symptoms. Of course, before endeavouring on any weight loss journey however, we always recommend consulting a healthcare professional who can advise whether this is safe or even necessary. For more diet and weight advice or more general PCOS guidance take a look around our hub.


References:
Rosenfield, R.L. and Ehrmann, D.A. (2016). The Pathogenesis of Polycystic Ovary Syndrome (PCOS): The Hypothesis of PCOS as Functional Ovarian Hyperandrogenism Revisited. Endocr Rev. (37) 5: 467-520

Sirmans, S.M. and Pate, A.K. (2014). Epidemiology, diagnosis, and management of polycystic ovary syndrome. Clin Epidemiol. (6): 1-13.

Kamada, I., et al. (2011). The impact of breakfast in metabolic and digestive health. Gastroenterology Hepatology Bed Bench. (4) 2: 76–85.

NHS.UK. (2018). 100 calorie snacks - Change4Life. Available online: https://www.nhs.uk/change4life/food-facts/healthier-snacks-for-kids/100-calorie-snacks#bJjmLGk5XLfsaKYW.97

Publishing, H. (2018). Mindful eating may help with weight loss - Harvard Health. Harvard Health. Available online: https://www.health.harvard.edu/healthbeat/mindful-eating-may-help-with-weight-loss

Chau, J.Y., et al. (2015). Sedentary behaviour and risk of mortality from all-causes and cardiometabolic diseases in adults: evidence from the HUNT3 population cohort. Br J Sports Med. (49) 11:737-42.
Related Posts?


Disclaimer: The information presented by Nature's Best is for informational purposes only. It is based on scientific studies (human, animal, or in vitro), clinical experience, or traditional usage as cited in each article. The results reported may not necessarily occur in all individuals. Self-treatment is not recommended for life-threatening conditions that require medical treatment under a doctor's care. For many of the conditions discussed, treatment with prescription or over the counter medication is also available. Consult your doctor, practitioner, and/or pharmacist for any health problem and before using any supplements or before making any changes in prescribed medications.
---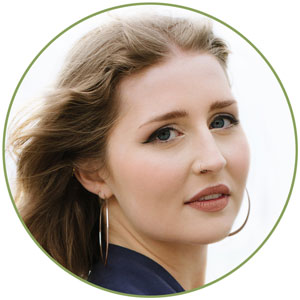 Olivia
Olivia Salter has always been an avid health nut. After graduating from the University of Bristol, she began working for a nutritional consultancy where she discovered her passion for all things wellness-related. There, she executed much of the company's content marketing strategy and found her niche in health writing, publishing articles in Women's Health, Mind Body Green, Thrive and Psychologies.

View More