If you've been diagnosed with PCOS, one of your biggest concerns may be how it might affect your fertility. This may be especially true if you have Googled 'fertility and PCOS' as there is a wealth of confusing and sometimes alarming information out there. In short, PCOS women's fertility can be impacted, however they can get pregnant - with or without treatment. However, another big question to do with fertility and PCOS is whether the condition can affect you whilst you're pregnant.

PCOS women are prone to some risks during pregnancy. In this piece we have covered some of the researched risks of PCOS and pregnancy complications, and shed some light on steps you can take to prevent and deal with the complications.

Miscarriage
Miscarriage is the loss of a pregnancy during the first 23 weeks. According to the NHS, it's estimated that one in six pregnancies among women who know they're pregnant will end in miscarriage, with many more occurring before a woman realises she's pregnant.i

Research has suggested that PCOS women are affected 30 - 50 percent by miscarriage compared to 10 - 15 percent of women without PCOS.2 And while nobody knows exactly why this happens, it's thought miscarriage may be triggered by the type of hormonal imbalances that are a feature of PCOS. Some experts also suggest PCOS may be linked with a higher risk of miscarriage because many women with the condition are overweight or obese (obesity is known to increase the risk of miscarriage).ii

What can you do?
There's often nothing you can do to prevent a miscarriage because in many cases the cause is never known. According to the NHS, it's a myth that miscarriage is linked to things like stress, depression, exercise, lifting or straining, working, having sex, travelling by air or eating spicy foods while you're pregnant.iii

However, there are some things you can do to lower your risk. This includes not smoking or drinking alcohol while you're pregnant and eating a healthy balanced diet with at least five portions of fruit and vegetables a day. If you're a healthy weight before you get pregnant, it can also increase your chances of having a healthy pregnancy. However, many women with PCOS find it particularly difficult to lose weight, but even a relatively small degree of weight loss may be helpful. Here are some tips on how to stay motivated and lose weight with PCOS.

What if it happens to you?
Having a miscarriage can be extremely distressing for both partners. You may find yourself overwhelmed with grief when it happens, try to remember your feelings will change over time. If you think you may need further help, speak to your GP. The Miscarriage Association also offers support, or you could talk to someone at Cruse Bereavement Care.

A miscarriage can have an effect on your relationship, with some couples finding their relationship becomes stronger while others say theirs suffers. If, for example, you feel your partner isn't reacting to the situation in the same way as you, try to remember that there's no right or wrong way to react. Try to talk openly with each other about how you're both feeling.

Gestational diabetes
Gestational diabetes is a condition that occurs when you develop high blood sugar during pregnancy, usually during the second half. And whilst most women with gestational diabetes have normal pregnancies with treatment to keep their blood sugar normal, the condition can lead to problems such as having a large baby (which can increase your likelihood of having a caesarean birth) and a premature birth.

Studies suggest having PCOS increases your risk of developing gestational diabetes, with one study claiming up to 50 per cent of PCOS pregnancies are affected.iv There's evidence to suggest that obesity is at least partly to blame.v

What can you do?
If you're overweight or obese, losing some excess weight before you get pregnant may help reduce your risk of developing gestational diabetes. Eating a healthy balanced diet may be helpful too – try basing your meals around foods with a low glycaemic index (GI), which means foods that raise your blood glucose levels relatively slowly after eating. Check the GI ratings of many common foods at Glycaemic Index, and try to choose low-GI options with a rating of 55 or lower whenever possible. This may also help if you're trying to lose weight.

Meanwhile, staying physically active can have a positive effect on your blood glucose levels too. Aim for at least 150 minutes of moderate-intensity exercise a week. Moderate intensity means you should feel warm and slightly out of breath.

What if it happens to you?
If you have PCOS, your GP may want to keep an even more careful than usual eye on your blood sugar levels. If you're diagnosed with gestational diabetes you might need to take tablets or insulin injections if your blood sugar levels cannot be managed by changing your diet and exercising alone. You could also be advised to have an earlier delivery if your blood sugar levels haven't been well controlled.

Most women with PCOS who develop gestational diabetes go on to have healthy babies if the condition is managed sufficiently during their pregnancies.

Pre-eclampsia
Pre-eclampsia causes high blood pressure in pregnancy as well as protein in your urine. It mostly affects women during the second half of their pregnancy or soon after their baby is delivered.

According to the NHS, mild pre-eclampsia affects up to six percent of pregnancies, with severe cases developing in about one to two percent. Researchers have discovered PCOS women have a significantly higher risk of developing pre-eclampsia than women without the condition.vi

What can you do?
There's no known way to prevent pre-eclampsia, perhaps because experts aren't really sure why it develops in some women in the first place. There are certain things you can do that are thought to help lower your risk. Again, keeping your weight healthy can be important. It is a good idea to try to get to a healthier weight before you become pregnant if you're overweight or obese.

Things that can help you lose weight and prepare your body for a healthy pregnancy include getting regular exercise and eating a healthy balanced diet with plenty of fruit and vegetables.

What if it happens to you?
If you're diagnosed with mild pre-eclampsia, your blood pressure and urine will need to be checked regularly until your baby is born. If you have more severe pre-eclampsia you might have to stay in hospital until you have your baby, so that you and your baby can be more closely monitored.

According to the NHS, most women who have pre-eclampsia are also advised to have their baby at about the 37th or 38th week of pregnancy, which may mean having an induced labour or a caesarean birth.vii

Other complications
Other PCOS-related pregnancy complications include a higher risk of having a premature or caesarean delivery. The risk of having a premature birth with PCOS may be related to more pregnant women with PCOS have pre-eclampsia than those without PCOS. The higher risk of caesarean delivery may also be because PCOS women are more likely to be overweight or obese.

With or without PCOS, it's not always clear why some babies are born prematurely, which means there may be nothing you can do to prevent it. But there are a few steps you can take that may reduce your risk slightly, including not smoking or drinking alcohol, keeping your weight as healthy as possible, staying physically active while you're pregnant and avoiding stress as much as possible.

To understand more about managing your fertility and other PCOS symptoms, explore the rest of our hub here.



References:
Related Posts?


Disclaimer: The information presented by Nature's Best is for informational purposes only. It is based on scientific studies (human, animal, or in vitro), clinical experience, or traditional usage as cited in each article. The results reported may not necessarily occur in all individuals. Self-treatment is not recommended for life-threatening conditions that require medical treatment under a doctor's care. For many of the conditions discussed, treatment with prescription or over the counter medication is also available. Consult your doctor, practitioner, and/or pharmacist for any health problem and before using any supplements or before making any changes in prescribed medications.
---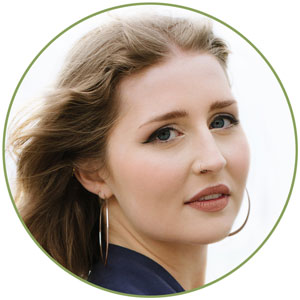 Olivia
Olivia Salter has always been an avid health nut. After graduating from the University of Bristol, she began working for a nutritional consultancy where she discovered her passion for all things wellness-related. There, she executed much of the company's content marketing strategy and found her niche in health writing, publishing articles in Women's Health, Mind Body Green, Thrive and Psychologies.

View More