If you've been diagnosed with PCOS, one of your biggest concerns may be your fertility. This could be especially true if you've asked Dr Google and stumbled upon the wealth of conflicting and often alarming information available on the Internet. In short, yes: PCOS can affect fertility. But it is entirely possible to get pregnant – with or without medical interventions.

Aside from that, you may also be wondering how PCOS can affect pregnancy. There's a case to suggest this condition can leave women vulnerable to certain risks during pregnancy. With that in mind, this piece explores some of the potential pregnancy complications and hopes to shed light on the steps you can take to prevent and manage them.

PCOS and pregnancy

Miscarriage
Miscarriage is the tragic loss of a pregnancy during the first 23 weeks. According to the NHS, it's estimated that one in six pregnancies in women who know they're pregnant will end in miscarriage, with many more, unfortunately, occurring before a woman discovers she's pregnant.i

Empirical evidence proposes women with PCOS are 30-50 per cent more likely to experience a miscarriage compared to 10-15 per cent of women without the conditionii. And while nobody knows exactly why this happens, it's thought miscarriage may be triggered by the hormonal imbalances that characterise PCOS. Some experts also suggest PCOS may be linked to a higher risk of miscarriage because many women with the condition are overweight or obese; obesity is known to increase the risk of miscarriageiii

What can you do?
Regretfully, there's often nothing you can do to prevent a miscarriage. In most cases, the root cause is never known. It's worth mentioning the myths surrounding miscarriage, too. Existing schools of thought hypothesise pregnancy loss is linked to stress, depression, exercise, lifting or straining, working, having sex, travelling by air or eating spicy foods. But, as it turns out, these beliefs are mere folkloreiv.

That said, there are some lifestyle changes you can implement to lower your risk. Avoiding smoking, teetotalling, and eating a healthy, colourful, and balanced diet – one that packs at least five portions of fruit and vegetables daily – could support a happy pregnancy and reduce the possibility of miscarriage.

Crucially, if you're a healthy weight before falling pregnant, it can also increase your chances of having a fruitful pregnancy. Trouble is, PCOS can make it notoriously difficult to lose weight because of the hormonal implications. The good news, however, is that even a relatively small degree of weight loss can help. To learn more, read our tips on how to stay motivated and lose weight with PCOS.

What if it happens to you?
Having a miscarriage can be extremely distressing for both you and your partner. You may find yourself overwhelmed with grief, sadness and desolation. As painful as it may be right now, try to remember that your feelings will change with time; every emotion – no matter how raw and unpleasant – is temporal. If you think you may need further help, speak to your GP. The Miscarriage Association also offers support, or you could talk to someone at Cruse Bereavement Care.

Miscarriages can also affect relationships. Though some couples find their relationships become stronger, others experience challenges. If, for example, you believe your partner isn't reacting appropriately to the situation, it can be helpful to remind yourself there's no one-size-fit-all way to respond. The most important thing to do right now is to communicate openly, honestly, and frankly with each other.

Gestational diabetes
Developing high blood sugar in pregnancy – typically in the latter trimesters – is known to cause gestational diabetes. While most women who are treated for gestational diabetes have normal pregnancies, the condition is known to trigger several complications, namely having a large baby, which can increase your likelihood of having a caesarean birth or premature birth.

Studies suggest having PCOS increases your risk of developing gestational diabetes, with one study claiming up to 50 per cent of PCOS pregnancies are affectedv. There's evidence to suggest that obesity is, at least, partly to blamevi.

What can you do?
If you're overweight or obese, shedding even a small amount of weight may help reduce your risk of developing gestational diabetes. Eating a healthy diet is a simple yet effective measure to support weight loss and balance blood sugar levels. Where possible, try building your meals around foods with a low glycaemic index (GI) – in other words, foods that raise your blood glucose levels relatively slowly after eating. Try choosing low-GI options with a rating of 55 or lower, such as oats, sweet potato, quinoa, or wholegrain bread.

Beyond this, staying physically active can have a hugely positive effect on your blood glucose levels, too. Aim for at least 150 minutes of moderate-intensity exercise a week. Moderate intensity means you should feel warm and slightly breathless on exertion. Try to practice something you enjoy – be it dancing, running, spinning, swimming, or yoga. This way, you'll always find the motivation to workout. Remember: consistency is key.

What if it happens to you?
Your GP may take extra care when assessing your blood sugar levels if you have PCOS. And if your blood sugar levels can't be managed by improving your diet and lifestyle alone, you may be given medication. As a last resort, you could be advised to have an earlier delivery if your blood sugar levels haven't been well controlled.

Reassuringly, most women with PCOS who develop gestational diabetes have healthy babies granted the condition is managed successfully during their pregnancies.

Pre-eclampsia
Aside from causing high blood pressure, pre-eclampsia leads to the excretion of protein in your urine during pregnancy. Typically, it affects women during the second half of their pregnancy or soon after their baby is delivered.

According to the NHS, mild pre-eclampsia affects up to six per cent of pregnancies, with severe cases developing in about one to two per centvii. Researchers have discovered women with PCOS experience a significantly higher risk of developing pre-eclampsia than women without the conditionviii.

What can you do?
There's no known way to prevent pre-eclampsia. Perhaps this is because experts aren't too sure why it develops in the first place. However, there are certain measures you can take to help lower your risk. Again, keeping your weight healthy is of utmost importance. If you're overweight or obese, aim to reach a healthy weight before falling pregnant.

As aforementioned, exercising regularly and eating a nourishing, balanced diet can put you in good stead for attaining a healthy weight. For more information, feel free to peruse our tips on how to stay motivated and lose weight with PCOS.

What if it happens to you?
Your blood pressure and urine will need to be checked regularly until your baby is born if you've been diagnosed with mild pre-eclampsia. If you have severe pre-eclampsia, on the other hand, you might need to stay in the hospital until you have your baby, so that both you and your baby can be closely monitored.

The NHS advises women with pre-eclampsia to have their baby at about the 37th or 38th week of pregnancy, which may result in having induced labour or a caesarean birthix.

Other complications
Alongside this, PCOS may cause further complications, including a higher risk of having a premature or caesarean delivery. The possibility of experiencing a premature birth with PCOS is more likely to be related to pre-eclampsia, while a caesarean delivery may result from women with PCOS being overweight or obese.

With or without PCOS, it's not always clear why some babies are born prematurely, which means, regretfully, there may be nothing you can do to prevent it. Despite this, there are still a few steps you can take that may reduce your risk slightly, such as avoiding alcohol, giving up smoking, staying physically active, and keeping your weight as healthy as possible.

Getting pregnant with PCOS after 30
Many women believe their biological clock runs out once they reach 30, but this isn't always the case. Biologically speaking, a woman's number and quality of eggs sharply decline after the 35, and even more substantially by the age of 37. x The chance of miscarriage also increases after the age of 30. Although women are born with a finite amount of eggs that diminish with age, it's important to note that every woman is different and will have a unique fertility timeline. Some women will have better fertility than others for their age.

As you can imagine, contending with the natural ageing process and PCOS can be a further hurdle to overcome when you're trying to conceive after 30. For that reason, it's all the more important to tweak and fine-tune your lifestyle to prime your body for pregnancy. To learn more about how best to optimise your fertility, head to Getting Pregnant with PCOS: Understanding Fertility Issues.

It's worth saying that if you're aged between 30 and 35, and haven't successfully fallen pregnant after a year of well-timed intercourse without birth control, you may want to seek help from a fertility specialist. And if you're over 35, we recommend seeking medical help if you've been trying for 6 months without any luck.

To understand more about managing your fertility and other PCOS symptoms, explore the rest of our hub here.


References:
Miscarriages. NHS. Date accessed 22/05/2018. Available online: https://www.nhs.uk/conditions/miscarriage/

Kamalanathan, S., Sahoo, J.P., Sathyapalan, T. Pregnancy in polycystic ovary syndrome. Indian J Endocrinol Metab. (2013 Jan-Feb). ;17(1): 37–43.

Kamalanathan, S., et al. Pregnancy in polycystic ovary syndrome. 37-43.

Miscarriage causes. NHS. Date accessed 22/05/2018. Available online: https://www.nhs.uk/conditions/miscarriage/causes/

Veltman-Verhulst, S.M., van Haeften, T.W., Eijkemans, M.J.C., de Valk, H.W., Fauser, B.C., Goverde, A.J. Sex hormone-binding globulin concentrations before conception as a predictor for gestational diabetes in women with polycystic ovary syndrome. Hum Reprod. (2010). ;25:3123–8.

Mikola, M., Hiilesmaa, V., Halttunen, M., Suhonen, L., Tiitinen, A. Obstetric outcome in women with polycystic ovarian syndrome. Hum Reprod. (2001). ;16:226–9.

Turhan, N.O., Seçkin, N.C., Aybar, F., Inegö, I. Assessment of glucose tolerance and pregnancy outcome of polycystic ovary patients. Int J Gynaecol Obstet. (2003). ;81:163–8. Tde Vries,, M.J., et al. Inegö, I. A Higher risk of preeclampsia in the polycystic ovary syndromes. EJOG. (1998). 76 (1): 91-95.

Pre-eclampsia. (2020). NHS. Available online: https://www.nhs.uk/conditions/pre-eclampsia

Pandy, S., et al. The impact of female obesity on the outcome of fertility treatment. J Hum Reprod Sci. (2010 May-Aug). ;3(2): 62–67. Harrison, C., et al. Exercise therapy in polycystic ovary syndrome: a systematic review. Human Reproduction Update. (March 2011). Volume 17, Issue 2, 1, 171–183.

Preeclampsia Treatment. NHS. Date accessed 22/05/2018. Available online: https://www.nhs.uk/conditions/pre-eclampsia/treatment

Female age-related fertility decline - Committee Opinion No. 589. American College of Obstetricians and Gynecologists. Obstet Gynecol,. (2014). ;123:719–21.
Related Posts?


Disclaimer: The information presented by Nature's Best is for informational purposes only. It is based on scientific studies (human, animal, or in vitro), clinical experience, or traditional usage as cited in each article. The results reported may not necessarily occur in all individuals. Self-treatment is not recommended for life-threatening conditions that require medical treatment under a doctor's care. For many of the conditions discussed, treatment with prescription or over the counter medication is also available. Consult your doctor, practitioner, and/or pharmacist for any health problem and before using any supplements or before making any changes in prescribed medications.
---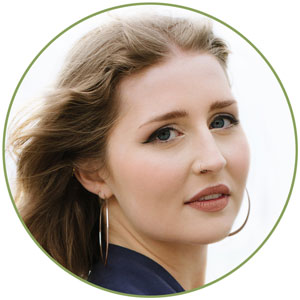 Olivia
Olivia Salter has always been an avid health nut. After graduating from the University of Bristol, she began working for a nutritional consultancy where she discovered her passion for all things wellness-related. There, she executed much of the company's content marketing strategy and found her niche in health writing, publishing articles in Women's Health, Mind Body Green, Thrive and Psychologies.

View More