As someone with PCOS, you'll be well acquainted with the everyday challenges the condition can present you with. And while doctors may primarily focus on the physical changes in their diagnosis, the emotional implications of PCOS can't be overlooked; they are real and can be truly taxing. But we want to reassure you that, with the right understanding and approach, you can arm yourself with all the tools needed to manage the impact on your mental health.

PCOS and depression
Although plenty of research explores the physical aspect of PCOS, increasingly, empirical data is looking into the condition's effect on emotional wellbeing. This growing body of evidence consistently highlights one salient point: that PCOS can increase the risk of mental ill-health.

One such study was conducted by researchers at Cardiff University who analysed the mental health history of 17,000 women with PCOS. The report found the participants were more likely to be diagnosed with a mental health condition – depression, anxiety or bipolar disorder – compared to women without the PCOSi.

"The effect of PCOS on mental health is under-appreciated," says Dr Aled Rees, who led the study. "Our work shows that screening for mental health disorders should be considered during clinical assessments. Further research is needed to confirm the neurodevelopmental effects of PCOS."

Anyone living with PCOS understands how stressful and emotional taxing the symptoms can be. Unfortunately, Melanie's experience is all too common. "I often feel depressed knowing that my body is not the way it should be, and not having any control over the condition."

The link between PCOS and compromised emotional health was established some years ago. An earlier study commented on the fact that PCOS didn't just increase the risk of depression and anxiety; it could also lead to body dysmorphia, eating disorders and low sexual satisfactionii.

Another investigation corroborates these findings. It purported women with PCOS experience significantly higher levels of psychological distress than the general population, with the main source of emotional distress being menstrual abnormalities, such as an irregular cycleiii.

This research may sound pessimistic. But that's not the point. The overarching aim here is to highlight that women with PCOS, like you, need far more support when it comes to their mental wellbeing. And this is where we want to help.

How to tell if you're down
The first step in the healing process is distinguishing fleeting sadness from a consistent 'low'. With this knowledge, you can then implement the necessary lifestyle changes to pull away from depressive feelings. Fortunately, screening your emotional wellbeing is an integral part of the clinical support process when it comes to PCOS, with industry leaders recognising the effect of the condition extends far beyond just the physicaliv.

To diagnose depression, you will be asked the following questions:
During the last month, have you often been bothered by feeling down, depressed or hopeless?

During the last month, have you often been bothered by having little interest or pleasure in doing things?

Healthy body, healthy mind
Following a nutrient-dense diet and performing regular exercise are a powerful duo to improve both your PCOS symptoms and mood. Firstly, eating a healthy, colourful, and wholefood diet (foods in their 'whole' from) will not only support your emotional wellbeing – keeping your blood sugar levels stable, which is critically important for balancing mood – but it may also help you lose weight.

Beyond this, being physically active is widely touted to lift mood since it stimulates the release of feel-good chemicals in your brain called endorphinsv. Exercising may also be a welcomed distraction from negative thoughts and improve social interaction – two areas that are known to improve depressive symptomsvi.

Finding a form of exercise that makes you happy is essential – be it walking, running, weightlifting, boxing, yoga or even a team sport. Although the NHS advocates a minimum of 150 minutes of moderate-intensity activity every week, remember: any exercise is better than none. A 5-minute burst of dancing, a lunchtime walk around the block, or quick yoga sequence will serve to boost your mood.

Educate yourself
Knowledge is power. Try to learn everything you can about PCOS and how it affects your mind and body. This may help you better understand how to manage the condition and improve your emotional wellbeing. Just knowing there are ways you can help yourself could bolster you and make you feel more empowered.

Ask your healthcare team for as much information on the condition. You might even consider joining an online PCOS forum, such as Health Unlocked, Patient, NHS Choices, Fertility Friends and Soul Cysters, where you can keep in touch with others affected by the condition.

Talk about it
One of the best ways to support your mental health is by talking openly and frankly about your emotions. Opening up the conversation about your emotional wellbeing can make you feel less isolated and more reassured. If you don't have someone you know you can confide in, you can join a local PCOS group. The groups, run by PCOS charity Verity, have locations all over the country. And if there isn't one nearby, you could even start your own. While it can feel daunting talking about your mental health, remember there's great strength in vulnerability. Asking for help is a brave act – not a weak one.

If talking to your loved ones or joining a community group doesn't feel within your grasp right now, that's also fine. Instead, you could keep a journal to record your thoughts first. Journaling has won wide acceptance as a helpful way to manage mental ill health because it can help you identify when and why you may experience negative thoughts. Try to record something every day – even if it's just a sentence or two. Don't labour over grammar or spelling; journaling is for you and you alone.

Practice mindfulness
For many people, practising mindfulness and meditation can help them relax and unwind. Mindfulness meditation is very simple to grasp, and will only take a few minutes a day. Its premise is grounded in focusing on the present moment: how is your body feeling; how is your breath sounding; what's going on around you.

You could try this easy mindfulness exercise to get you started. Sit somewhere quiet and place both feet on the floor, ensuring your posture is comfortable yet alert. Close your eyes or soften the gaze. Start taking some deep, diaphragmatic breaths, breathing in and out of your nose. Focus on your breath, observing your belly rise and fall. If other thoughts enter your head – and they will – acknowledge them, and then bring your focus back to your breath. Continue this for as long as you need to feel relaxed. Take a look at our guide to mindfulness for more in-depth advice.

There are also plenty of apps available to help deepen your practice and track your progress. Buddhify, Headspace, Calm, and Calmer You are just a small selection of the apps you can download and use in moments of need,

Sing yourself happy
There's a reason why most people like to belt out a tune in the shower: singing has been found to help boost mood and improve a sense of social connectedness, especially if you sing as part of a groupvii. Researchers have even discovered that community singing workshops support mental health recovery; the combination of singing and social interaction stimulates on-going feelings of belonging and improves overall wellbeingviii.

Use positive affirmations
Everyone experiences self-doubt and negative self-thoughts now and then. But using positive affirmations – statements that challenge negativity and cultivate a more positive mindset – can be helpful, even if you may not believe them at first. If you're struggling with your weight and tend to tell yourself that you'll never slim down, for instance, try repeating the mantra: 'I am making positive changes to achieve my ideal body'. Saying this as soon as you wake up in the morning can set you up for a positive day.

With its host of challenging symptoms, it's no wonder PCOS can compromise your emotional wellbeing. But the correct tools, you can certainly help to manage your mental health. For more information on PCOS and advice on how to manage its symptoms, explore our PCOS hub.


References:
Related Posts?


Disclaimer: The information presented by Nature's Best is for informational purposes only. It is based on scientific studies (human, animal, or in vitro), clinical experience, or traditional usage as cited in each article. The results reported may not necessarily occur in all individuals. Self-treatment is not recommended for life-threatening conditions that require medical treatment under a doctor's care. For many of the conditions discussed, treatment with prescription or over the counter medication is also available. Consult your doctor, practitioner, and/or pharmacist for any health problem and before using any supplements or before making any changes in prescribed medications.
---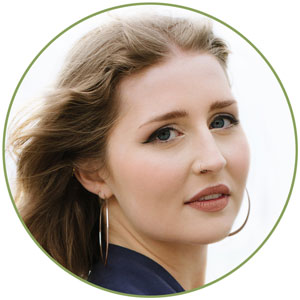 Olivia
Olivia Salter has always been an avid health nut. After graduating from the University of Bristol, she began working for a nutritional consultancy where she discovered her passion for all things wellness-related. There, she executed much of the company's content marketing strategy and found her niche in health writing, publishing articles in Women's Health, Mind Body Green, Thrive and Psychologies.

View More