Receiving a PCOS diagnosis can rouse a multitude of emotions. Initially, you may feel anxious and angry, and further down the line, you could experience feelings of isolation, vulnerability and desperationi. As you can imagine, a big part of surviving and thriving with this condition is managing these feelings. But how?

Mindfulness
Mindfulness has been widely touted for reducing stress, anxiety and even depressionii. Its roots are firmly grounded in the importance of presence – the ability to focus your mind on the 'here and now'. Of course, in our fast-paced, modern era, this practice can be hard to master at times. However, if you can effectively train your mind to be as present as possible, it can be transformative for your emotional wellbeing. Above all, mindfulness involves accepting whatever arises – stress, sadness or frustration, which can often be triggered by having PCOSiii. Keep these tips in mind during your practice:
Gently redirect. If your mind wanders into criticism, daydream, or planning, acknowledge where it has gone and redirect it to feelings in the present. A helpful analogy is viewing intrusive thoughts as clouds in the sky – a natural part of the landscape that ebb and flow.

Try, try and try again. If you miss your intended mindfulness session, simply start again. As with anything, mindfulness takes practice!
Take a look at our guide to mindfulness for more in-depth advice.

Breathe…
It sounds simple, but tuning into your breathing can nourish your body in times of stress. When you're feeling anxious or stressed, it's natural to adopt short, shallow breaths. Yet when emotions are running high, it's important to practice deep breathing, which can provide a surprising amount of reliefiv. Breathing is one of our most basic instincts, but when used consciously, it might just save your sanity at times of great anxiety. Here's an exercise to get you started:
Find a quiet and comfortable place to lie down for 5-10 minutes.

Begin relaxing your muscles, focusing on the areas of your body you're holding tension.

Inhale deeply and fill your lungs with air. Bring the air into your stomach as well as your chest. Count to five as you inhale.

Exhale deeply, emptying your lungs completely for a count of five.

Continue to inhale and exhale deeply for a several minutes, counting to five each time. Let your mind completely unwind from any distractions.
Positive affirmations
A positive affirmation is the simple act of training your mind to think in an optimistic and reassuring way. It's a self-empowering approach that helps shift your mindset from negative to positive. As with exercise, positive affirmations can increase the number of feel-good hormones and encourage our brains to create more 'positive thought' neuronsv. For women with PCOS, this is a brilliant and simple way to manage some of the pessimistic emotions the condition trigger, restoring some much-needed harmony and balance to the mind. Here are some positive affirmations you can practice every morning to energise your day:
I am the engineer of my life; I lay its foundation and choose its interiors

Today, I am overflowing with energy and brimming with joy

My body is strong; my mind is magnificent; my soul is peaceful

I'm superior to my negative thoughts and self-criticisms

I have been given endless talents, which I will use today.
Express gratitude
There's overwhelming evidence to suggest gratitude can improve psychological health, with research now indicating it can increase happiness and reduce frustration, envy, resentment and anger – feelings you may know too well, thanks to PCOSvi. The simple act of journaling is one effective way to kickstart your gratitude efforts. Before you drift off to sleep, write down three things you feel grateful for. Entries should be brief and concise – ideally, no longer than a sentence. And you can write about anything at all: from the mundane to the philosophical. Expressing gratitude in this way can have impressive benefits for your emotional wellbeing, helping transform your mindset and encouraging you to read situations in a more positive lightvii.

Self-care rituals
It's often overlooked, but nourishing your body with a daily self-care routine can reap countless benefits for your emotional wellbeing. If you start treating yourself as a priority, your confidence, self-worth and overall wellness will flourish. Here are some easy ways to start your self-care marathon.
Fuel your body with plenty of foods to fight PCOS symptoms and restore your hormones to a harmonious level. Think: whole foods, fruit, vegetables, healthy fats, legumes, and whole grains. You could even integrate hormone-happy foods into your diet for an added boost

Exercise more! Physical activity releases those all-important, stress-busting endorphins, which can supercharge your mood. Incorporating a range of cardio, such as running or aerobics, and stretch-based exercises like yoga, can help you achieve optimal physical and emotional wellbeing with PCOS.

Ensure that you get 8 hours of restorative rest every night. Sleep promotes slimming, contributes to normal brain function, improves energy levels, and reduces anxiety. Struggling with PCOS sleep stress?

Since PCOS is inherently linked to hormones, it's not surprising that it can affect your emotional wellbeing. But while it's natural to feel down in the dumps sometimes, you shouldn't let these negative emotions consume you and dominate your everyday life. As we've highlighted above, there are several ways you can optimise your emotional wellbeing with PCOS. Don't worry – you don't need to start practising everything at once. Start with one or two, and assess how you feel. You'll be amazed at how even the smallest change can positively impact your outlook and mentality. Empower yourself with knowledge - take a look around our PCOS hub.


References:
Cooney, L.G. (2017). Depression and Anxiety in Polycystic Ovary Syndrome: Etiology and Treatment. Curr Psychiatry Rep. 19 (11): 83.

Hofmann, S.G., et al. (2017). Mindfulness-Based Interventions for Anxiety and Depression. Psychiatric Clinics of North America. 40 (4): 739-749.

Hennessey, G. (2016). Mindfulness: everyday techniques to help you combat stress and enhance your life. Bath: Crimson Publishing Ltd. 6-16.

Cheng, K.S., et al. (2018). Neurophysiological study on the effect of various short durations of deep breathing: A randomized controlled trial. Respiratory Physiology & Neurobiology. 249 (0), 23-31.

Sherman, D.K. (2013). Self-Affirmation: Understanding the Effects. Social and Personality Psychology Compass. 7 (11): 834-845.

Emmons, R.A. and McCullough, M.E. (Eds.). (2004). The psychology of gratitude. New York: Oxford University Press.

O'Connell, B.H., (2017). Feeling Thanks and Saying Thanks: A Randomized Controlled Trial Examining If and How Socially Oriented Gratitude Journals Work. Clinical Psychology. 73 (10): 1280-1300.
Related Posts?


Disclaimer: The information presented by Nature's Best is for informational purposes only. It is based on scientific studies (human, animal, or in vitro), clinical experience, or traditional usage as cited in each article. The results reported may not necessarily occur in all individuals. Self-treatment is not recommended for life-threatening conditions that require medical treatment under a doctor's care. For many of the conditions discussed, treatment with prescription or over the counter medication is also available. Consult your doctor, practitioner, and/or pharmacist for any health problem and before using any supplements or before making any changes in prescribed medications.
---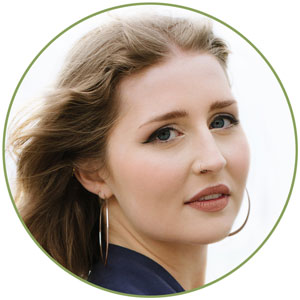 Olivia
Olivia Salter has always been an avid health nut. After graduating from the University of Bristol, she began working for a nutritional consultancy where she discovered her passion for all things wellness-related. There, she executed much of the company's content marketing strategy and found her niche in health writing, publishing articles in Women's Health, Mind Body Green, Thrive and Psychologies.

View More