Today, we're under more pressure than ever to be on top form - women that really do have it all. Balancing work, socialising, studying, parenting, or whatever else you might have incorporated into your everyday lives can be a struggle. Not only does this all sound pretty exhausting, but these distractions can steal our bodies and minds of vital nourishment and care, which is at the heart of leading a healthy life.

The antidote? One word: mindfulness. Although this practice has a tonne of universal benefits it can prove particularly beneficial if you have PCOS. If you have this chronic condition, you can often be blighted with various comorbidities thanks to higher levels of stress hormones circulating throughout your body. Mindfulness is just one tool within a whole toolbox to help alleviate the emotional implications of PCOS. But before you sideline it as another pointless trend, here's why you should give it a chance.

What is mindfulness?
You may have a preconceived idea that you need incense, candles, and a 'zen' environment to unlock the true magic of mindfulness. Sorry to burst this rosy, romantic bubble, but this just isn't true. Mindfulness is so much more than sitting cross-legged and chanting 'Ommmm'. It's about paying close attention to your thoughts, emotions and bodily sensations without casting judgment on yourself. It's not about focusing on the future or dwelling on the past, it's about being present in the here and now - experiencing every exact moment, minute, second and millisecond.

For instance, next time you have to sit down for a meal, you could ask yourself the following questions: what textures am I experiencing? Is my food salty/sweet/spicy? What does it smell like? How full am I? Am I hungry enough to continue eating?

Of course, mindfulness isn't just limited to the ritual of eating; you can use it in any everyday scenario you fancy. That's why it can be particularly helpful if you have PCOS – it can help you deal with the great number of different emotions you might be feeling and thoughts you might have in your mind. Indeed, mindfulness helps to alleviate stress in the brain thanks to triggering an elevated state of relaxation. This response causes changes in brain structure and activity, improving mood, cortisol production, sensory awareness, and focus.i Don't take our word for it; here are just some of the benefits grounded in ironclad, no-nonsense, elastic-reinforced science.

Sends you to sleep
Erratic hormones can make sleep problematic for anyone and even more so if you have PCOS. And since a restorative night's sleep is needed to nourish your body and mind, insomnia can have far-reaching, toxic effects on your overall wellbeing. But rest assured, there are steps you can take to clock those all-important Zs. Research now suggests that stress management techniques, like mindfulness, can reduce pre-sleep anxiety and worry, thereby relaxing users into a soothing slumber.ii Another study highlighted that it can reduce nocturnal sleep disturbances and waking dysfunction in patients with elevated sleep-related arousal.iii Next time you're struggling to get some shuteye, try these mindful activities. Bring your full attention to your breathing: can you feel your chest rising and falling? Can you feel your breath enter and leave your body? Can you taste the air that you breathe in? What is it like: cool or warm? Is there any scent?

Balances blood glucose
We've spoken extensively about PCOS skewing your insulin production (and how it can trigger a host of other health concerns: enter right – type 2 diabetes), but research now suggests that mindfulness shines in this area too, with preliminary studies concluding it can restore some harmony to your blood glucose levels.iv One explanation for this is that psychological distress (especially that which is caused by PCOS) is a contributing factor to impaired glycaemic control.v So in addition to reaping the blood sugar balancing benefits from your diet and eating patterns, why not add mindfulness to the mix too? You can find out more about hormone-happy foods and their effect on PCOS here.

Food for your mood
Is your stressed, anxious or depressed PCOS alter ego driving you mad? Unfortunately, PCOS is known for igniting a myriad of mood disorders, which can result in crippling worry, despondency and a cocktail of other debilitating emotions. However, a study published by Stress illustrated that mindfulness alleviated mood-related problems triggered by PCOS. A group of women with PCOS were randomly chosen to participate in an 8-week mindfulness programme, which involved a 30-minute class. At the end of the trial, the participants reported that much of their depression, anxiety, and stress had dissipated and that their quality of life had improved considerably.vi

This study is just one in a whole body of scientific literature pointing to the promising benefits of mindfulness. The conclusions are pretty unanimous, presenting the practice as a brilliant way to help combat mood disorders.vii Think about it like this: the very act of being present with your emotions and bodily sensations can prevent you from worrying about the future, regrets about the past, and casting too much fierce judgment on yourself – all of which can grind you down and compromise your mental health. Understanding how to optimise your emotional health can be an important tool for managing your condition.

How do I get started with mindfulness?
One of the best things about mindfulness is that you can practice it at any moment in your day; it's about bringing your attention and awareness to everything and everyone around you. The true beauty of mindfulness is it allows you to reach untapped parts of your brain, unlocking happiness, gratitude, appreciation, creativity, and compassion. To start you off on the right foot, here are some things to be 'mindful' about. The bottom line is this: persevere, go easy on yourself, and above all, don't give up!
Focus on developing concentration – it's the anchor of mindfulness. If you nail this, everything else will follow suit.

Start by focussing on simple objects to master the technique, then move onto to mindful walking, eating, and other activities.

Prioritise mindfulness throughout the day.

Slow it down – unlearn the modern epidemic of 'multitasking'.

Accept that thoughts will enter your mind, but gently direct your attention away from them as they do.

Be patient – mindfulness takes time to learn and perfect.

Don't accept the excuse that 'mindfulness isn't for me. '
To sum up…
Mindfulness isn't about sitting cross-legged, chanting or dedicating large chunks of your time to it. Rather, it's about weaving it into your everyday rituals and allowing yourself to fully tune into your thoughts, sensations, and feelings. If you have PCOS, this practice offers up a simple way to deal with much of the emotional turmoil the condition is known to spark and can even help control your blood sugar levels! Best of all, it's free, accessible and you can start practising it right now.

Enjoyed reading this article? Please feel free to browse the rest of our hub and discover more ways to reclaim control over your PCOS.


References:
Correa, J., et al. (2015). A case report demonstrating the efficacy of a comprehensive cognitive-behavioral therapy approach for treating anxiety, depression, and problematic eating in polycystic ovarian syndrome. Archives Women's Health. 18(4): 649-54.

Ong, J.C., et al. (2008). Combining mindfulness meditation with cognitive-behavior therapy for insomnia: a treatment-development study. Behav Ther. 39(2): 171–18.

Ong, J.C., et al. (2014). A Randomized Controlled Trial of Mindfulness Meditation for Chronic Insomnia. Sleep. 37(9): 1553–1563.

Raja-Khan, N., et al. (2017). Mindfulness-based stress reduction for overweight/obese women with and without polycystic ovary syndrome: Design and methods of a pilot randomized controlled trial. Contemp Clin Trials. 41:287-297.

Rosenzweig, S., et al. (2007). Mindfulness-based stress reduction is associated with improved glycemic control in type 2 diabetes mellitus: a pilot study. Altern Ther Health Med. 13(5): 36-8.

Stefanaki, C., et al. (2015). Impact of a mindfulness stress management program on stress, anxiety, depression and quality of life in women with polycystic ovary syndrome: a randomized controlled trial. Stress. 18(1): 57-66.

Van Son, J., et al. (2013). The effects of a mindfulness-based intervention on emotional distress, quality of life, and HbA(1c) in outpatients with diabetes (DiaMind): a randomized controlled trial. Diabetes Care. 36(4): 823-30.
Related Posts?


Disclaimer: The information presented by Nature's Best is for informational purposes only. It is based on scientific studies (human, animal, or in vitro), clinical experience, or traditional usage as cited in each article. The results reported may not necessarily occur in all individuals. Self-treatment is not recommended for life-threatening conditions that require medical treatment under a doctor's care. For many of the conditions discussed, treatment with prescription or over the counter medication is also available. Consult your doctor, practitioner, and/or pharmacist for any health problem and before using any supplements or before making any changes in prescribed medications.
---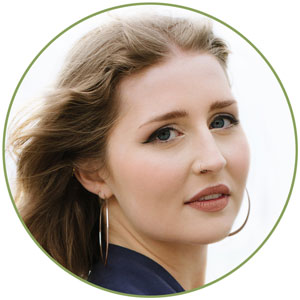 Olivia
Olivia Salter has always been an avid health nut. After graduating from the University of Bristol, she began working for a nutritional consultancy where she discovered her passion for all things wellness-related. There, she executed much of the company's content marketing strategy and found her niche in health writing, publishing articles in Women's Health, Mind Body Green, Thrive and Psychologies.

View More