If you've been diagnosed with polycystic ovary syndrome (PCOS), you might have been on the hunt for natural ways to manage your symptoms. There is a wealth of information out there, especially on the numerous nutritional supplements you are recommended to take to tackle your symptoms.

Sifting through endless articles that offer you contrasting information can be overwhelming. It's difficult enough living with PCOS symptoms, let alone having to untangle a mountain of often unhelpful advice.

However, there are beneficial supplements for PCOS symptoms backed by clinical evidence, particularly for PCOS women who are concerned about their fertility. One of these is folic acid. In this piece, we will explore folic acid and its benefits for PCOS.

What is folic acid?
Folic acid is a B vitamin known in its natural form – that is, as found in natural foods – as folate. Along with vitamin B12, it's highly important for the formation of red blood cells and helps your nerves to function. Folic acid is also essential for the formation of DNA.

Adults need 200mcg of folic acid a day according to UK guidelines.i There are small amounts of folate in many foods, but the following are some of the better sources:
Liver

Broccoli

Yeast extract

Brussels sprouts

Wheat germ

Spinach

Asparagus

Peas

Baby sweetcorn

Egg yolk

Fortified foods (e.g. breakfast cereals)
Folic acid and pregnancy
You've probably already heard about folic acid and how it's recommended for women who are pregnant or trying for a baby. While 200mcg is the usual daily dose for adults in this country, UK women are advised to take a 400mcg folic acid supplement every day from the time they stop using contraception until they're 12 weeks pregnant.i

Folic acid is important for the development of a healthy foetus, particularly during the first few weeks when it's developing spine and nerve cells. That's because folic acid helps reduce the risk of birth defects called neural tube defects, such as spina bifida.

According to the NHS, it's almost impossible to get enough folic acid just from food while you're pregnant, which means taking a supplement may be the only way to make sure you're getting the amount you need.i

Folic acid and PCOS
It is very common for women with PCOS to have period problems, with many women experiencing irregular and infrequent cycles - there are different types of irregular periods that can come with confusing and difficult emotions. When you're not having regular or any periods at all, it's a sign you're not ovulating normally, which is one of the most common causes of infertility in women.

Taking folic acid, however, may help treat infertility caused by ovulation problems, both in women with and those without PCOS. A study that followed more than 18,000 women over an eight year period suggests taking a multivitamin supplement containing folic acid may help. The trial results suggest that taking the supplement at least six times a week may reduce ovulation problems by 40 percent.ii Even more interesting is the fact that the researchers who carried out the study named folic acid as one of the most likely reasons for the women's improved fertility.

Another study, which acknowledges a link between the use of folic acid supplements and improved fertility – set out to look at how it affects hormone levels in women who occasionally fail to ovulate (anovulation).iii By measuring the levels of female reproductive hormones including progesterone and luteinising hormone (LH), it concluded that a diet high in folic acid may lower the risk of occasional anovulation.

Several clinical studies have also found success when combining folic acid with myo-inositol. The combination is thought to improve fertility in women with PCOS by improving insulin sensitivity, which is also a feature of PCOS (insulin sensitivity is where your body doesn't use insulin effectively).

In another study, women with PCOS took folic acid and myo-inositol every day for 12 weeks. All those who had been having irregular periods at the start of the study were having a normal cycle by the time it ended.iv Another study also found 72 percent of women who had previously had infrequent or no periods went on to have normal periods after taking folic acid with myo-inositol.v

Easy ways to boost your folic acid intake
Taking a supplement is one way to make sure you're meeting your body's requirement for folic acid, either in a good-quality multivitamin and mineral product or a single-ingredient folic acid supplement. It has been suggested that taking a supplement may be even more beneficial than eating lots of folate-rich foods. Folic acid is manufactured and is usually better absorbed by the body than folate from food.vi

Foods for folic and folate
You could also try getting a good dose of folic acid by eating fortified foods such as breakfast cereals, which are also manufactured using the synthetic – and better absorbed – version of the nutrient. Cereals such as Corn Flakes, Special K, and Rice Krispies, for instance, all provide at least half the UK recommended daily amount in one serving.

It's a good idea to boost your folate intake too, as folate is found in many healthy foods (see above for examples). The cooking process can sometimes mean the vitamin is lost. This happens when you boil vegetables such as spinach, kale, and cabbage since folate is a water-soluble vitamin. One way to avoid this is to steam your vegetables instead of boiling them (also try not to overcook them).

Meanwhile, here are some other tricks to get more folate in your diet:
Cook with soy flour – thicken sauces with it or use it to make pancakes. Soy flour is very rich in protein as well as folate, and you can add it to lots of dishes to make them more nutritious.

Eat more wheat germ – sprinkle it on porridge for breakfast, add some to a smoothie and combine it with flour when baking. It's also a great source of fibre and protein.

Snack on nuts – peanuts, hazelnuts, cashew nuts and walnuts all have good levels of folate. Nuts are high in calories, so if you are trying to lose weight, it may be worth monitoring your intake.

Add some seeds – sprinkle some sunflower and sesame seeds on a stir-fry or steamed green vegetables.

Try a veggie burger – Besides liver and kidneys, other types of meat aren't particularly rich sources of folate. However, veggie burgers made from soy protein are a great source of folate.

Go for juice – what you can drink can boost your folate intake too, especially if you choose tomato or orange juice.

If you're having fertility problems, it's important to seek expert advice. Also, always speak to your GP before taking folic acid.

Want to explore more about PCOS and living with the symptoms? Take a look at the rest of our hub.



References:
Related Posts?


Disclaimer: The information presented by Nature's Best is for informational purposes only. It is based on scientific studies (human, animal, or in vitro), clinical experience, or traditional usage as cited in each article. The results reported may not necessarily occur in all individuals. Self-treatment is not recommended for life-threatening conditions that require medical treatment under a doctor's care. For many of the conditions discussed, treatment with prescription or over the counter medication is also available. Consult your doctor, practitioner, and/or pharmacist for any health problem and before using any supplements or before making any changes in prescribed medications.
---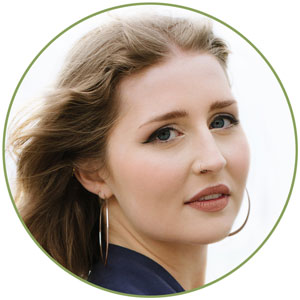 Olivia
Olivia Salter has always been an avid health nut. After graduating from the University of Bristol, she began working for a nutritional consultancy where she discovered her passion for all things wellness-related. There, she executed much of the company's content marketing strategy and found her niche in health writing, publishing articles in Women's Health, Mind Body Green, Thrive and Psychologies.

View More