PCOS disrupts the delicate balance of oestrogen, progesterone, androgens (male sex hormones), insulin and LH in the body – hormones that play a vital role in regulating your mood, sleep and appetite. You may think controlling these physiological functions is far beyond your reach. But, increasingly, evidence suggests optimising your diet is a simple yet powerful measure to mitigate the hormonal implications of PCOS. So, what are the best foods to restore some harmony to your hormones?

Healthy fats
In recent years, fats have earned a bad rap. Yet, contrary to popular belief, we all need fat in our diets to maintain optimal health – and it's especially important if you have PCOS. This doesn't mean eating unhealthy saturated, hydrogenated and trans fats. Rather, it invites you to add more healthy unsaturated and monounsaturated fats to your diet.

Your body needs healthy fats to produce hormones and keep them balanced, as well as helping to metabolise vitamins and minerals. Healthy fats may also support the reduction in circulating testosterone, which is often that the centre of many physically and emotionally distressing PCOS symptoms, like acne, hirsutism and hair thinningi.

Try to increase your intake of nuts, seeds, oily fish, avocado and olive oil. Following a ketogenic diet is another great way to incorporate healthy fats into your meals.

Choose grass-fed
If you have PCOS, your body doesn't need extra hormones and toxins that may further compromise it. With this in mind, always choose grass-fed meat. This certifies that it's crammed with essential fatty acids and vitamins – not loaded with hormones, antibiotics and pesticides, which could potentially throw your hormonal status quo into chaosii.

Be mindful 'organic' doesn't necessarily mean the animal has been reared in optimal conditions; it simply denotes the cattle were fed with organic feed while raised in confinement. If it's available to you, opt for grass-fed meat.

Fermented foods
Your gut health is responsible for countless physiological functions in the body. If your gut is compromised in any way, it can kick start a cascade of health problems, including those that concern your hormones. Your gut eliminates and rebuilds hormones, increases the absorption of minerals, including magnesium, iron and calcium, and helps control inflammation. Simply put, your digestive system is essential at managing your PCOS symptoms.

Another noteworthy point is your gut produces most of your neurotransmitters, like serotonin. These feel-good chemicals support your overall wellbeing, which can often take a knock because of PCOS.

An excellent way to improve your gut health is by eating fermented foods, such as sauerkraut, kefir, kombucha and miso. These foods are extremely rich in lactobacillus acidophilus, which can bolster your friendly bacteriaiii.

Opt for organic
The function of the female reproductive system relies on a delicate balance of hormones and their concentrations in the body. Research now suggests non-organic produce sprayed with chemicals can interfere with the androgen and oestrogen receptors in the body, which may contribute to ovarian cycle irregularities, impaired fertility and modulation of hormone concentrationiv. If it's within your means, therefore, opt for organic produce where possible.

Let's talk low GI
Eating a low glycaemic (GI) diet can be hugely beneficial if you have PCOS. Glycaemic index denotes the rate at which different foods affect your blood sugar levels, with high GI scoring products causing it to spike. Accordingly, try to build you diet around low GI foods – these will trigger a gradual rise in blood sugar levels and lower the amount of insulin produced in the body, which can further disrupt your balance of hormonesvi.

Try grazing on these low GI snack throughout the day: walnuts, cashews, apples, pears, dried apricots, red peppers, or a slice of soya and linseed toast. Regular exercise can also improve insulin sensitivity and assist hormonal function in your body.

Although PCOS interferes with the hormonal status quo in your body, there are plenty of nourishing foods that can help to restore a healthy balance. This, in addition to exercise, supplementation, self-care and lifestyle changes, can work to support your hormonal health if you have PCOS. To discover even more ways to manage PCOS, take a look at the rest of our hub.

References:
Gower, B.A., et al. (2013). Favourable metabolic effects of a eucaloric lower-carbohydrate diet in women with PCOS. Clinical Endocrinology. 79 (4): 550-557.

Robinson, J. (2007). Pasture Perfect: The Far-reaching Benefits of Choosing Meat, Eggs, and Dairy Products from Grass-fed Animals. London: Vashon Island Press. 60.

Marco, M.L., et al. (2017). Health benefits of fermented foods: microbiota and beyond. Current Opinion in Biotechnology. 44 (0): 94-102.

Nicolopoulou-Stamati, P., et al. (2001). The impact of endocrine disrupters on the female reproductive system. Hum Reprod Update. 7: 23-330. Bretveld, R.W., et al. (2006). Pesticide exposure: the hormonal function of the female reproductive system disrupted? Reprod Biol Endocrinol. 4 (30).

Traub, M.L., (2011). Assessing and Treating Insulin Resistance in Women with Polycystic Ovarian Syndrome. The Journal of Diabetes. 2 (3): 33-40.

Sam, S. (2007). Obesity and Polycystic Ovary Syndrome. Obesity Management. 3 (2): 69-73.
Related Posts?


Disclaimer: The information presented by Nature's Best is for informational purposes only. It is based on scientific studies (human, animal, or in vitro), clinical experience, or traditional usage as cited in each article. The results reported may not necessarily occur in all individuals. Self-treatment is not recommended for life-threatening conditions that require medical treatment under a doctor's care. For many of the conditions discussed, treatment with prescription or over the counter medication is also available. Consult your doctor, practitioner, and/or pharmacist for any health problem and before using any supplements or before making any changes in prescribed medications.
---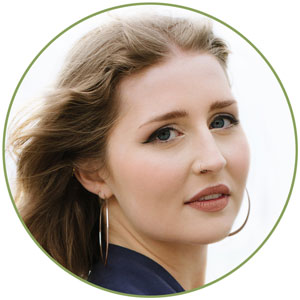 Olivia
Olivia Salter has always been an avid health nut. After graduating from the University of Bristol, she began working for a nutritional consultancy where she discovered her passion for all things wellness-related. There, she executed much of the company's content marketing strategy and found her niche in health writing, publishing articles in Women's Health, Mind Body Green, Thrive and Psychologies.

View More