Veganin Tablets include caffeine, codeine, and paracetamol for the relief of acute moderate pain and fever.
Effective pain relief
Triple action formula
Suitable for vegetarians and vegans
Product Information
Usage
Adults and children over 12 years: 2 tablets every 4 to 6 hours. Swallow tablets whole with a glass of water. Do not take more than 8 tablets in 24 hours.
Ingredients
Each Film-Coated Tablet contains Paracetamol 500mg, Codeine Phosphate 8mg, Caffeine 30mg.
Suitable for / Cautions
Suitable For
Suitable For adults and children over the age of 12 years.
Cautions/Allergies
Not suitable for children under 12 years. Do not exceed the stated dose. If symptoms persist consult your doctor. If you need to take this medicine for more than 3 days you should seek medical consultation. Do not take with any other products containing paracetamol. Immediate medical advice should be sought in the event of an overdose. Veganin contains codeine which can cause addiction if you take it continuously for more than 3 days.
Great Combinations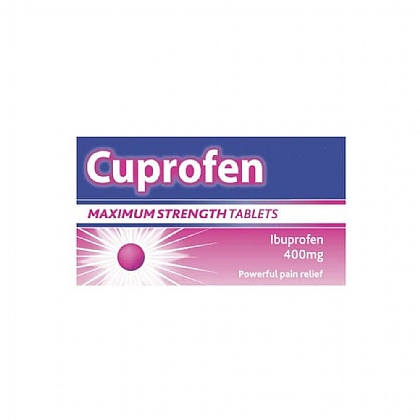 Cuprofen Maximum Strength Tablets - 48
Maximum strength. Contains 400mg ibuprofen. Fast powerful pain relief. Treats dental, period pains & backache.
£4.27
RRP £4.49
Save £0.22 (5% OFF)
Add to basket
You Could Also Consider These Back Pain Products