Voltarol Pain-eze Emulgel
Voltarol Pain-eze penetrates the skin to bring direct relief from pain and inflammation to the affected area. Its oothing, cooling formula is non-greasy and non-staining.
Penetrating pain and inflammation relief
For rheumatic, joint and muscular sprains, strains and bruises
Product Information
Usage
Adults and children aged 12 and over: Use an amount the size of a one penny or two penny piece and rub gently into the skin over the affected site. Apply 3-4 times daily to the affected area of skin. Do not use for more than 7 days, unless longer treatment is recommended by a doctor. Do not exceed the stated dose. Wash hands after use (unless they are the site being treated). Not for use on children under 12 years. If symptoms worsen or persist for longer than 7 days, consult your doctor.
Ingredients
Active ingredient: Diclofenac Diethylammonium 1.16% w/w. Also contains: Diethlyamine, Carbomer, Macrogel Cetostearyl Ether, Cocoyl Caprylo-Caprate, Isopropyl Alcohol, Liquid Paraffin, Perfume, Propylene Glycol, Purified Water
Suitable for / Cautions
Suitable For
Suitable For adults and children over 12 years of age.
Cautions/Allergies
Before use read the enclosed leaflet carefully. Do not use if you are allergic to any of the ingredients, or have ever had an asthma attack, wheezing, urticaria (hives) or a runny nose after taking aspirin or other NSAID pain/anti-inflammatory medicine, or if you are sensitive to diclofenac or any other ingredient of the gel. Do not use if you are pregnant or breastfeeding. Consult your doctor or pharmacist before using if you suffer from asthma, have ever had a stomach or duodenal ulcer, or are taking any prescribed medicines. Do not apply to cuts, wounds, sunburned skin or other area where the skin is abnormal, or near the eyes or nasal area. Do not cover with a bandage or plaster. Keep all medicines out of reach and sight of children. For extrenal use only, not to be taken by mouth.
Great Combinations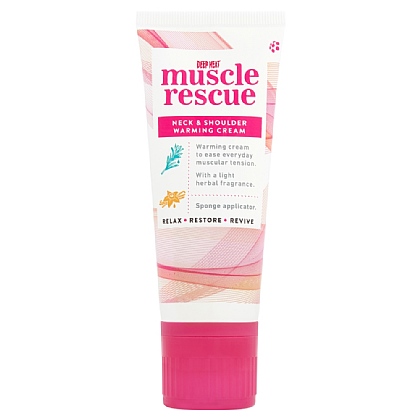 Deep Heat Muscle Rescue Neck & Shoulder Cream 50g
Deep Heat Muscle Rescue Neck and Shoulder Cream has a gentle warming effect which eases muscular tension.
£5.69
RRP £5.99
Save £0.30 (5% OFF)
Add to basket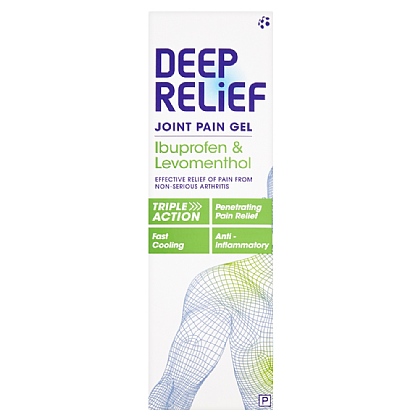 Deep Relief Gel - 100g
Non-greasy. Reduces inflammation & helps alleviate pain. Cooling & soothing. Light menthol fragrance.
£10.45
RRP £11
Save £0.55 (5% OFF)
Add to basket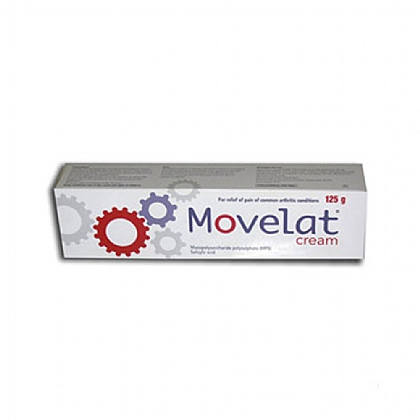 Movelat Relief Cream - 125g
For local relief of pain & inflammation. Contains mucopolysaccharide polysulphate & salicylic acid.
£12.34
RRP £12.99
Save £0.65 (5% OFF)
Add to basket
You Could Also Consider These Pain Relief Products