Radian B Pump Action Spray
Product Information
Radian B Pump Action Spray provides symptomatic pain relief from muscular and rheumatic aches and pains. Easy to use especially for hard to reach areas or for areas which may be too painful to massage.


Description
Radian B Pump Action Spray is effective relief for hard to reach aches and pains.
Usage
Adults and children over 12 years: Spray for 2-3 short bursts onto the affected part, followed by a second application if required after 10-15 minutes. Use where there is tenderness, where massage would be painful. If necessary repeat application up to three times per day, reducing to morning and evening when acute symptoms subside.
Ingredients
Menthol 1.4%, camphor 0.6%, ammonium salicylate 1.0%, salicylic acid (as methyl and ethyl esters) 0.54%.
Suitable For
Suitable for adults and children aged over 12 years.
Cautions/Allergies
Not to be used during pregnancy. Not suitable for children under 12 years.
Frequently Asked Questions (0)
You Could Also Consider These Pain Relief Products
Great Combinations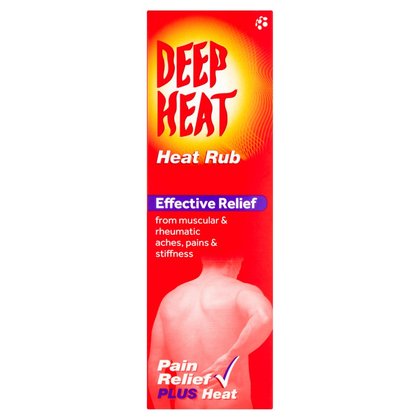 Deep Heat Cream Rub - 100g
Non greasy. Fast relief from muscular aches & pains. With penetrating warmth.
£5.45
Add to basket