Nurofen contains Ibuprofen for rapid relief from pain.
Migraine-headache
Backache
Period Pain
Dental Pain
Neuralgia
Rheumatic Pain
Muscular Pain
Non-serious arthritic pain
Cold and flu symptoms
Product Information
Description
Nurofen tablets contain 200mg Ibuprofen. Large pack size only available from pharmacy.
Usage
For oral administration and short-term use only. Adults and children over 12 years of age: take 1 or 2 tablets with water, up to three times a day as required. Leave at least 4 hours between doses. Do not exceed 6 tablets in 24 hours. Do not give to children under 12 years of age.
Ingredients
Active ingredient: Ibuprofen 200mg. See leaflet for full list.
Suitable for / Cautions
Suitable For
Suitable for adults and children aged over 12 years.
Cautions/Allergies
Do not take if you: have (or have had two or more episodes of) a stomach ulcer, perforation or bleeding, are allergic to ibuprofen, to any of the ingredients, or to aspirin or other painkillers, are taking other NSAID pain killers or aspirin with a daily dose of 75mg. Speak to a pharmacist/doctor before taking if you: have or have had asthma, diabetes, high cholesterol, high blood pressure, a stroke, heart, liver, kidney or bowel problems, are a smoker, are pregnant. Do not exceed the stated dose. Keep out of the reach and sight of children.
Great Combinations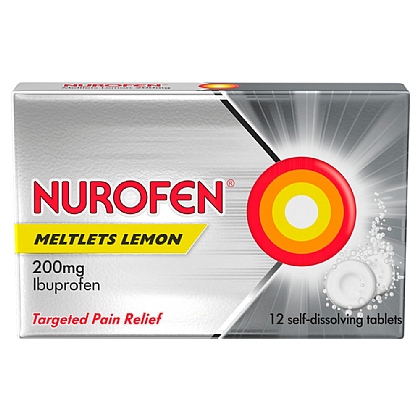 Nurofen Meltlets Lemon Tablets - 12
Contains ibuprofen. Provide fast effective relief from mild to moderate pain. Gluten-free. Lactose-free.
£3.23
RRP £3.39
Save £0.16 (5% OFF)
Add to basket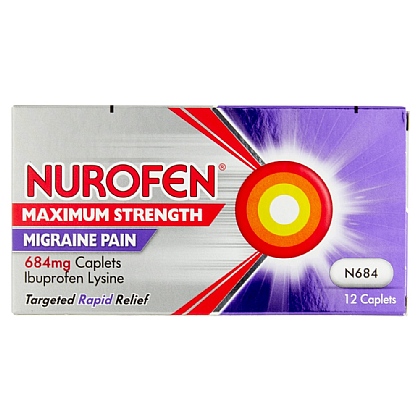 Nurofen Max Strength Migraine Pain Caplets - 12
Treats migraines. Contains ibuprofen lysine. Maximum Strength. Easily absorbed.
£5.12
RRP £5.39
Save £0.27 (5% OFF)
Add to basket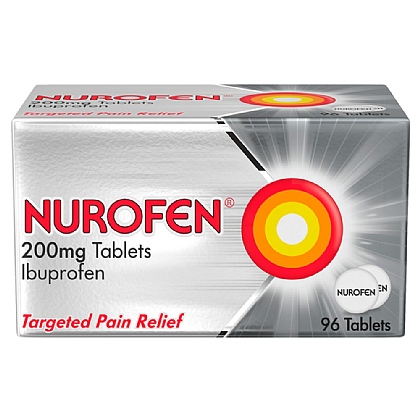 Nurofen 200mg Tablets
Nurofen contains Ibuprofen for rapid relief from pain.
£10.56
RRP £11.12
Save £0.56 (5% OFF)
Add to basket
You Could Also Consider These Pain Relief Products