HC45 Hydrocortisone Cream
Clinically proven
Dermatologically tested
Treatment for eczema, dermatitis & insect bites
Product ID: 5000167002010
Clinically proven
Dermatologically tested
Treatment for eczema, dermatitis & insect bites

Product Information
Description
HC45 works by altering the body's responses to inflammatory reactions. It is an effective treatment that reduces inflammation and relieves itching and irritation for up to 12 hours. HC45 also promotes healing.

At present there is no cure or way to entirely rid oneself of eczema, however a good daily skin care routine can help to effectively manage the symptoms of eczema. It is important to use the right moisturisers and emollients as part of an eczema treatment programme but when symptoms become more severe, there is HC45 Hydrocortisone Cream.

HC45 Hydrocortisone Cream is an effective treatment for itching, irritation and inflammation due to: insect bites, mild to moderate eczema, detergent hands, nickel & plant allergies and strong detergent chemicals. HC45 Hydrocortisone Cream may also be suitable for insect bites, to provide effective itching relief. It contains a topical corticosteroid, hydrocortisone actetate, which reduces inflammation and relieves itching and irritation for up to twelve hours.
Usage
Use sparingly on small areas, once or twice a day for a maximum of 7 days.
Ingredients
Active ingredient: Hydrocortisone Acetate BP 1.0% w/w. Also contains: White Soft Paraffin, Cetomacrogel Emulsifying Wax, Liquid Paraffin, Phenoxyethanol, Purified Water
Suitable for / Cautions
Suitable For
Suitable for adults and children aged over 10 years. For children under 10 years of age consult your doctor before use and do not apply more than once a day.
Cautions/Allergies
Do not use on eyes or face, anal or genital areas, or on broken skin or infected skin e.g. impetigo, cold sores, acne or athlete's foot. Do not use in pregnancy or on children under 10 without medical advice. If the condition does not improve or anything unusual happens, talk to your doctor or pharmacist.
You Could Also Consider These Holiday & Travel Products
Great Combinations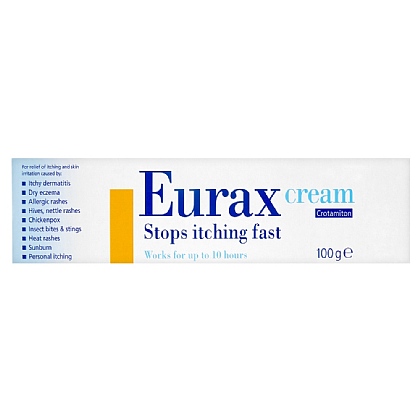 Eurax Cream - 100g
Non-greasy. Non-staining. Contains crotamiton. Stops itching fast. Works for up to 10 hours.
£6.61
RRP £6.96
Save £0.35 (5% OFF)
Add to basket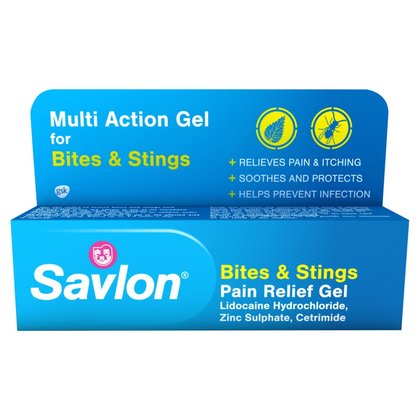 Savlon Bites & Stings Gel - 20g
Savlon Bites & Stings Gel has been formulated for the relief of insect bites and stings, and skin reactions.
£4.07
RRP £4.28
Save £0.21 (5% OFF)
View Product