Fybogel Orange Sachets - 2X30
Product Information
Fybogel Orange Sachets contains the active ingredient ispaghula husk, a natural fibre which is known to help relieve the symptoms of constipation. Easy-to-use and with a pleasant orange taste, Fybogel Orange is sugar and gluten-free and contains no chemical stimulants.


Description
Fybogel Orange Sachets are an easy and convenient way to increase the fibre in your diet and help the digestive system work more efficiently. They are gluten and sugar free and are also recommended wherever increased fibre intake is required to help relieve constipation - this includes constipation during pregnancy.

Fybogel Orange works naturally with the body to treat constipation without undue straining, discomfort or unnatural urgency, so helping to restore and maintain regularity. A lack of fibre in the diet is one of the main causes of bowel irregularity. Fybogel Orange Sachets contain ispaghula husk, a natural fibre which can help to relieve constipation and maintain your body's regularity by adding bulk to stools, which makes them easier to pass.

In today's modern lifestyle, it is not always easy to consume the recommended daily amount of fibre. To stay 'regular' in the long term, increasing your fibre intake is advisable and Fybogel Orange Sachets are an easy and convenient way to achieve this.
Usage
Mix and take with water. Adults & children over 12 years: take 1 sachet morning and evening, or as advised by a medical practitioner. Children aged 6 - 12 years: take half a sachet, morning and evening, or as advised by a medical practitioner. Not advised for children under 6 years of age, unless determined by a medical practitioner.
Ingredients
Active ingredient: Ispaghula husk. Also contains: Aspartame (E951). Saccharin Sodium Sweeteners. Potassium Bicarbonate. Sodium Bicarbonate. Polysorbate 80. Silica Colloidal Anhydrous. Citric Acid. Beta-Carotene. Riboflavine. Sodium Phosphate Colouring.
Suitable For
Suitable For adults and children over the age of 6 years.
Cautions/Allergies
Do not take if you are suffering from a blockage of the bowel wall (intestinal obstruction of faecal impaction) or muscle weakness of the bowel wall (clonic atony). Not suitable for those with phenylketonuria, as the product is sweetened with aspartame. Do not take if you are allergic to any of the ingredients. Due to the increased fibre intake of your diet, you may experience flatulence or bloating during the first few days. Do not use after the expiry date. Keep out of the reach and sight of children.
You Could Also Consider These Digestion & Stomach Products
Great Combinations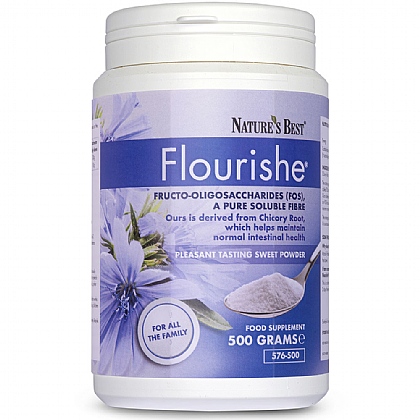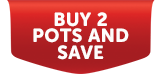 Flourishe® - natural, soluble fibre
Purest form of FOS (part of the inulin family), helps maintain normal intestinal health*
Delicious tasting. The purest soluble fibre FOS available. Helps keep you regular naturally, encourages your friendly bacteria to flourish. From Chicory root extract
From £11.50
View Product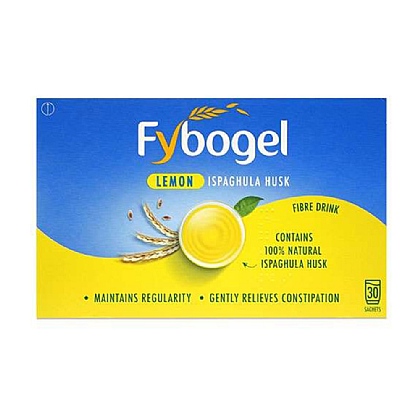 Fybogel Lemon Sachets - 2x30
Contains ispaghula husk. Relieves constipation. Gluten free.
£7.99
RRP £8.42
Save £0.43 (5% OFF)
View Product