Dentinox Infant Colic Drops
Dentinox Infant Colic Drops provides
effective pain relief from colic from birth onwards.
Gentle relief of wind and gripping
pain
Helps baby to burp
Suitable from birth onward
Product Information
Usage
Give with or after each feed.
Shake bottle before use. The dose is 2.5ml. There are 2 ways to give the drops from the spoon provided or by adding it to baby's bottle. A 5ml spoon is provided with 2.5ml embossed on the inside of the spoon.
Ingredients
Active ingredient: Activated
dimeticone 21mg per 2.5ml dose. Also contains: Carbomer, Sucrose, Sodium Hydroxide, E214, E216, E218, Dill Oil and Water
Suitable for / Cautions
Suitable For
Suitable from birth onwards
Cautions/Allergies
Do not give more than 6 doses a day. If symptoms persist speak to your health visitor,
pharmacist or doctor. Keep out of reach and sight of children.
Great Combinations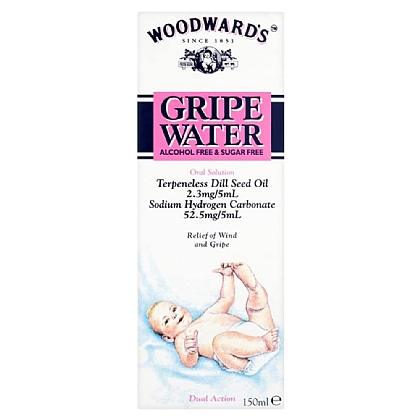 Woodwards Gripe Water
Woodward's Gripe Water brings rapid
relief of wind and gripe.
£3.80
RRP £3.99
Save £0.19 (5% OFF)
Add to basket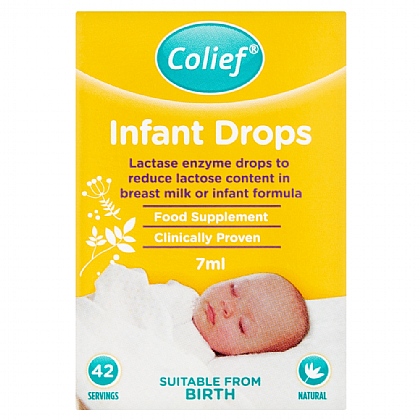 Colief Infant Drops
Colief Infant Drops are Lactase enzyme
drops for adding to infant or breast milk to reduce lactose content.
£11.39
RRP £11.99
Save £0.60 (5% OFF)
Add to basket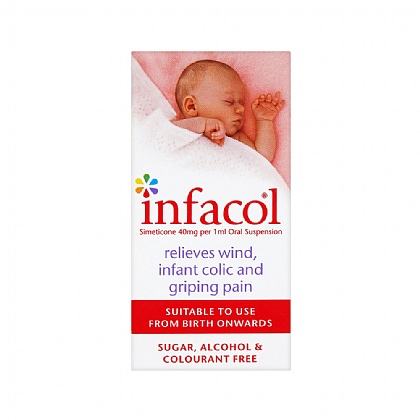 Infacol - 50ml
Infacol is a sugar and alcohol free, oral suspension for the relief of infant colic, wind and griping pain.
£4.42
RRP £4.65
Save £0.23 (5% OFF)
Add to basket
You Could Also Consider These Baby & Child Products