Product Information
Camilia Teething Oral Solution gives natural, homeopathic relief from the pain of teething and other associated minor symptoms. Pack of 10 x 1ml single-dose containers.


Description
Camilia Teething Oral Solution is a homeopathic remedy that is used in the homeopathic tradition for natural relief of teething pain and symptoms of toothache, including painful and swollen gums, irritability, mild fever and digestive discomfort. Camilia Teething Solution is free from flavours, preservatives, sugar, lactose and ethanol to provide a natural soothing effect.
Usage
Children 1 month of age and older:
Snap off one single-use dose.
Twist to open.
Squeeze entire contents into mouth.
Repeat, as needed, every 15 minutes for 2 more doses.
If or when symptoms return, repeat these dosage instructions for up to a total of 9 doses per day.
Ingredients
Active ingredients: Chamomilla 9C, Phytolacca decandra 5C, Rheum 5C.
Inactive ingredient: Purified water
Suitable For
Suitable for children 1 month of age and older.
Cautions/Allergies
Stop use and ask a doctor if symptoms persist for more than 3 days or worsen, or if inflammation, fever or rash develops.
After administering, discard single-use container.
Do not reuse.
Keep out of reach and sight of children.
Frequently Asked Questions (0)
You Could Also Consider These Baby & Child Products
Great Combinations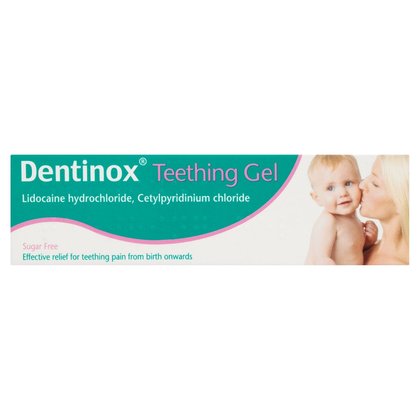 Dentinox Teething Gel - 15g
Sugar free. Provides effective relief for teething pain from birth onwards. Numbs pain. Contains Lidocaine Hydrochloride.
£2.27
RRP £2.39
Save £0.12 (5% OFF)
View Product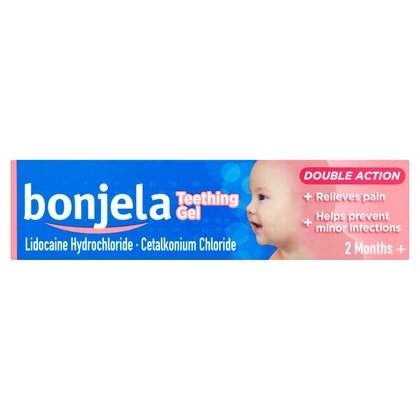 Bonjela Teething Gel
Bonjela Teething Gel is an antiseptic
pain relieving gel which can help prevent minor mouth infections.
£3.79
RRP £3.99
Save £0.20 (5% OFF)
View Product